Donald Trump Says He Rejected Meeting With Canada, but Trudeau Claims No Such Meeting Was Requested
President Donald Trump claimed on Wednesday that he had rejected the opportunity to meet with Canadian Prime Minister Justin Trudeau during the United Nations General Assembly in New York, but Trudeau's office has said no such meeting was requested.
During a press conference, Trump was asked about ongoing negotiations with Canada surrounding a new North American Free Trade Agreement (NAFTA). In response, the president criticized the close U.S. ally, saying Canada "has treated us very badly."
"We are very unhappy with the negotiations and the negotiating style of Canada. We don't like their representative very much," Trump said, according to Financial Post. The president then claimed he had refused to meet with Trudeau "because his tariffs are too high and he doesn't seem to want to move and I told him forget about it."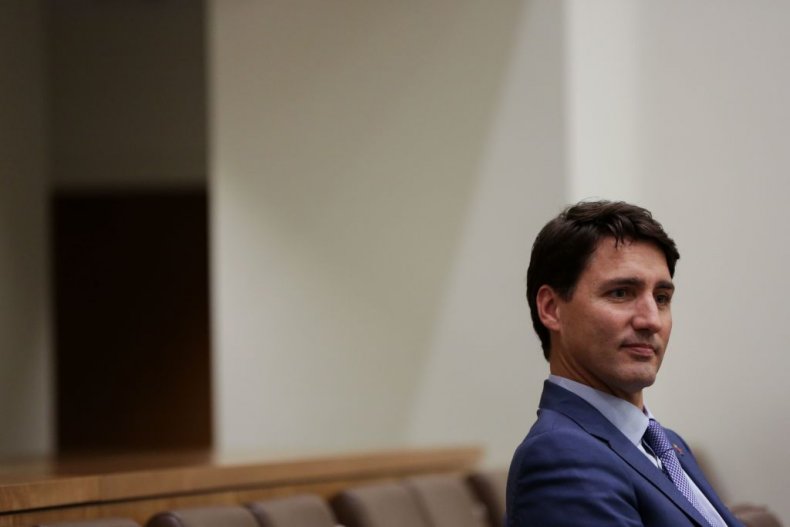 However, soon after the news conference, the prime minister's office publicly disputed the claim, saying no meeting with Trump had been requested.
National Post had reported earlier that Trump's son-in-law and top adviser Jared Kushner was trying to arrange a last-minute summit between the president and Trudeau to discuss trade. Discussions over NAFTA have appeared to stall between Ottawa and Washington, with neither side willing to compromise on several key issues.
Mexico and the U.S. reached a new NAFTA deal in late August. At the time, Mexican officials optimistically suggested that further discussions with Canada could take another week to hammer out details. But thus far, Washington and Ottawa have failed to come to terms. Negotiations have faltered in regard to Canada's protected dairy market, which the U.S. wants greater access to.
Ottawa's negotiators have also reportedly been fighting against a provision agreed to by Mexico that would force Canadian drug producers to wait years longer to create cheaper generic copies of new medicines released by U.S. companies. Tensions have also arisen over Washington's warnings of potential new auto tariffs, which Ottawa has demanded be rescinded.
Trump repeated the threat to implement new taxes on the Canadian auto industry on Wednesday. "Frankly we're thinking about just taxing cars coming in from Canada. That's the motherlode. That's the big one," he said, The Toronto Star reported.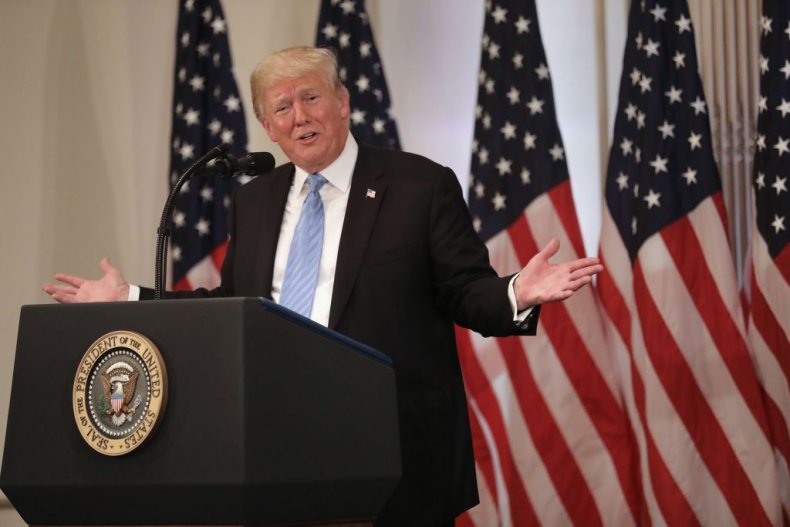 The president previously said that every time a disagreement emerges in the negotiations, he shows the Canadians "a picture of a Chevrolet Impala," which is produced in an Ontario factory.
Although no formal meeting has taken place, Trudeau and Trump did exchange a brief handshake at the General Assembly on Tuesday. The prime minister described the interaction as "quick but cordial," saying that people should not "read into" the greeting's briefness.
"I have continued to engage regularly with the president. We had a very good call just last week. We continue to have regular conversations whenever necessary, whenever we want to," Trudeau said, according to The Toronto Star. "There are all sorts of opportunities for me to speak to President Trump, and that was not the time."