Will Trump and Trudeau Make a NAFTA Deal at the U.N. General Assembly?
Canadian Prime Minister Justin Trudeau has suggested that ongoing negotiations with the U.S. over a new North American Free Trade Agreement (NAFTA) will continue, as representatives of both governments are in New York for the United Nations General Assembly.
Although Trudeau said that formal meetings had not been scheduled, his team and its U.S. counterparts were "very likely" to hold informal discussions on the sidelines of the U.N. meeting.
"Certainly the fact that many of our negotiators, many of our teams, will be in New York at the same time [means] it's very likely that conversations continue in a constructive but less formal way," the prime minister told reporters Sunday, Reuters reported. However, Trudeau also reiterated his consistent position that he would not sign a bad NAFTA deal.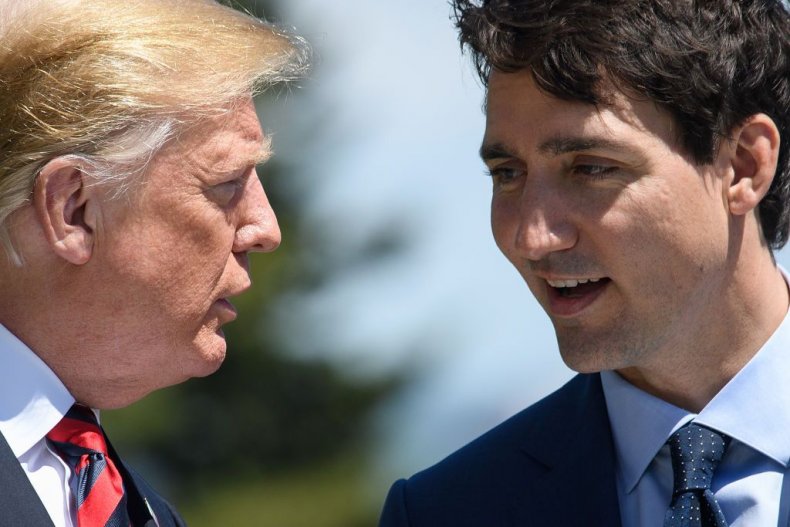 Mexico and the U.S. reached a new NAFTA deal in late August. At the time, Mexican officials optimistically suggested that further discussions with Canada could take another week to hammer out the details. But thus far, Washington and Ottawa have failed to come to terms. Negotiations have faltered in regard to Canada's protected dairy market, which the U.S. wants greater access to.
According to the Financial Post, Ottawa's negotiators have also been fighting against a provision agreed to by Mexico that would force Canadian drug producers to wait years longer to create cheaper generic copies of new medicines released by U.S. companies. Tensions have also arisen over Washington's warnings of potential new auto tariffs, which Ottawa has demanded be rescinded.
President Donald Trump previously said that every time a disagreement emerges in the negotiations, he shows the Canadians "a picture of a Chevrolet Impala," which is produced in an Ontario factory.
As discussions have appeared to stall, the U.S. imposed a September 30 deadline for Canada to agree to a new deal. Earlier this month, Mexican officials also stated they are ready to sign a new trade treaty with or without Canada.
"We hope the U.S. and Canada will conclude their bilateral negotiation shortly. If that is not possible we are ready to advance bilaterally with the U.S.," Kenneth Smith Ramos, the director of the trade and NAFTA Office at the Embassy of Mexico wrote on Twitter.
During a recent fundraiser, President Donald Trump told attendees that he wants to rename NAFTA to USMC, with "C" standing for Canada, according to The Wall Street Journal. However, the president also said the name could be changed to "USM" if Canada doesn't accept the terms of the treaty.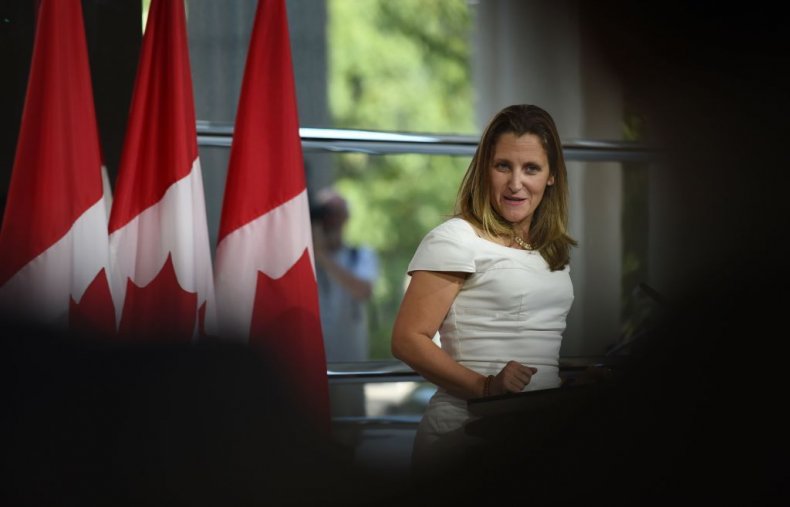 Canadian Foreign Minister Chrystia Freeland and U.S. Trade Representative Robert Lighthizer—who have been leading the talks and are both scheduled to be in New York for the U.N. assembly— failed to find a breakthrough after meeting in Washington last Thursday.
If Canada and the U.S. fail to reach an agreement by Sunday, Trump will be forced to either move forward with a bilateral agreement with just Mexico or push back the deadline in hopes of reaching a new trilateral treaty. However, as Axios reported, a deal between just Mexico and the U.S. may find difficulty passing through a "very skeptical Congress."
The NAFTA pact has existed since 1994 and has increasingly integrated the economies of the U.S., Mexico and Canada. The treaty has served as the guiding policy behind $1.2 trillion of annual trade between the three nations.