Trump Says if Robert E. Lee Were in Charge of Afghan War, It Would Have Ended in 'Victory'
Former President Donald Trump has issued a press statement regarding the removal of the Robert E. Lee statue in Richmond, Virginia.
On Wednesday, Trump started off the statement by stating that he watched as a "massive crane took down the magnificent and very famous statue of 'Robert E. Lee On His Horse' in Richmond, Virginia. It has long been recognized as a beautiful piece of bronze sculpture."
Trump then said that he's offended due to the statue "being cut into three pieces" and thrown into storage "prior to its complete desecration."
Trump went on to praise Lee, calling him "the greatest strategist of them all." He also mentioned that Lee should be remembered as "perhaps the greatest unifying force after the war was over."
Trump ended his statements by saying that "our culture is being destroyed and our history and heritage, both good and bad, are being extinguished by the Radical Left." He closed by saying that if we had Robert E. Lee leading our troops in Afghanistan, then "that disaster would have ended in a complete and total victory many years ago."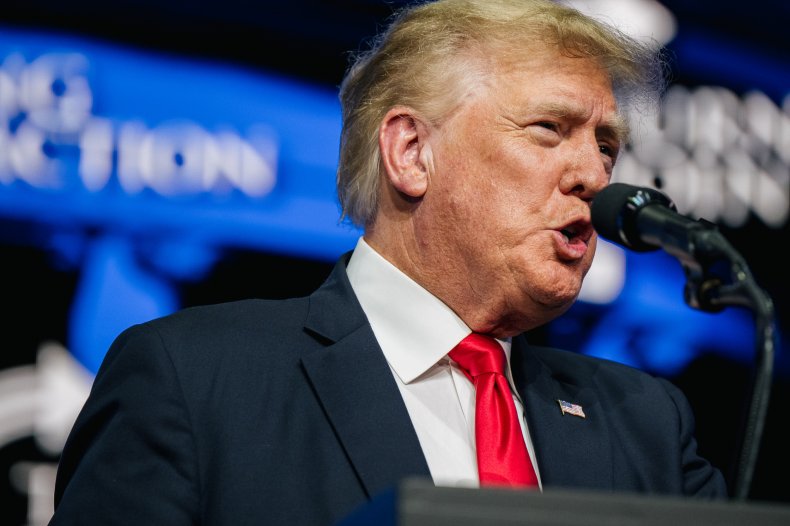 The former president has been critical of President Joe Biden's process regarding the extraction of American soldiers from Afghanistan after Taliban soldiers seized control of Afghanistan on August 15, following the withdrawal of U.S. troops.
"Biden's botched exit from Afghanistan is the most astonishing display of gross incompetence by a nation's leader, perhaps at any time," Trump said at a rally in Alabama in August of 2021.
On August 26, 13 members of the U.S. service and nearly 60 Afghanistan civilians were killed during a bombing attack outside of Kabul's airport, according to the Pentagon and Afghanistan's Ministry of Public Health.
August 31 marked the end of the Afghanistan war which was the longest war in U.S. history.
After the death of George Floyd in 2020, nationwide protests erupted which prompted a call-to-action regarding racial injustice, including the removal of Confederate statues across the U.S., including the U.S. Capitol.
On September 2, the Virginia Supreme Court ruled that the statute of the Confederate general can be removed—a move that Attorney General Mark Herring supported.
"Today is a historic day in Virginia," said Herring in a press statement on September 2. "Today, we turn the page to a new chapter in our Commonwealth's history—one of growth, openness, healing, and hope."
As the statue was being removed on Wednesday, a crowd gathered and started chanting, "Hey hey hey, goodbye!"
Newsweek has reached out to Trump for further comments.