After the African country of Nigeria blocked its citizens from using Twitter, Republican former President Donald Trump publicly wondered whether he should have done the same during his presidency.
Nigeria blocked Twitter on June 4 after the social media site deleted President Muhammadu Buhari's tweet threatening southeastern secessionist groups that had attacked government offices. Oddly, the country announced its Twitter ban via Twitter, though citizens were still able to access the site using virtual private networks.
Over the weekend, Twitter has said it is working with the Nigerian government to restore full service to the country. The platform has been a key way for Nigerians to air their grievances about governmental officials.
In response, Trump wrote: "Congratulations to the country of Nigeria, who just banned Twitter because they banned their President. More COUNTRIES should ban Twitter and Facebook for not allowing free and open speech—all voices should be heard...Who are they to dictate good and evil if they are evil themselves? Perhaps I should have done it while I was President. But Zuckerberg kept calling me and coming to the White House telling me how great I was. 2024?"
Last week, Trump made a similar claim about Facebook CEO Mark Zuckerburg requesting to have dinner with him during Trump's presidency. Trump made the claim after Facebook announced that it would continue blocking Trump from using its platform until 2023 at the earliest.
In early January, Facebook banned Trump after his repeated and baseless claims of voter fraud in the 2020 election inspired his supporters to mount an insurrection to overturn the election's results at the Capitol on January 6. Twitter permanently banned him for similar reasons on January 8.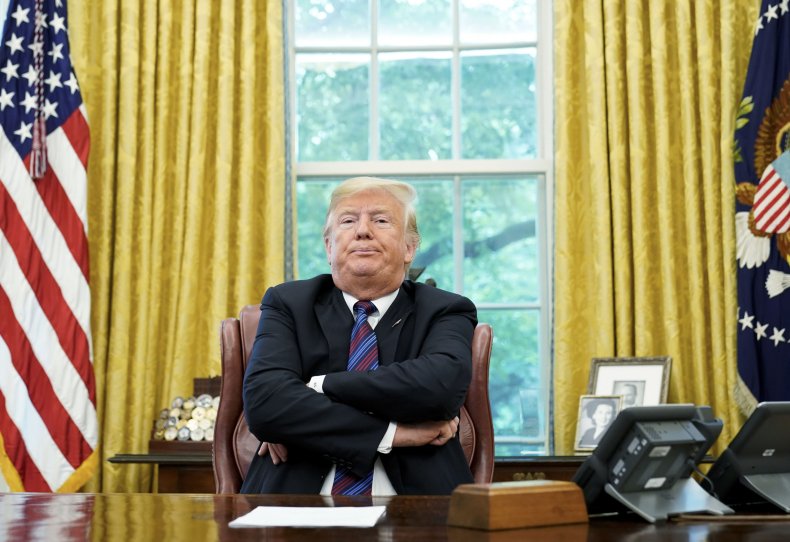 In the run-up to the 2020 election, Trump repeatedly accused Twitter of exhibiting an "unfair" and "illegal" anti-conservative bias and "stifling of free speech." He said this, in part, because Twitter had increasingly flagged his false claims about election fraud as "disputed" and because its list of trending topics often included terms that were personally unfavorable to him.
In retaliation, on May 29, 2020, Trump signed an executive order which sought to reinterpret Section 230 of the 1996 Communications Decency Act, a law that protects websites and tech companies from defamation and copyright lawsuits.
Trump long championed repealing the law and said the failure to repeal it "facilitates the spread of foreign disinformation online." However, free speech experts said that repealing Section 230 would compel social media companies to massively censor all online speech under the threat of lawsuits.
The free speech rights in the Constitution's First Amendment largely prohibit federal, state and local governments from blocking websites, according to the American Civil Liberties Union. However, the U.S. still has laws banning sites that facilitate obscenity, harassment, sex trafficking and child pornography. The laws sometimes ban sites that share artistic or educational images of nude bodies, sexual health information and forums for sex workers.
Roya Ensafi, a University of Michigan assistant professor of computer science who studies government internet censorship around the world, said that the June 2018 repeal of net neutrality in the U.S. has set the stage for potentially blocking websites nationwide.
"When the United States repealed net neutrality, they created an environment in which it would be easy, from a technical standpoint, for internet service providers to interfere with or block internet traffic," Ensafi said. "The architecture for greater censorship is already in place and we should all be concerned about heading down a slippery slope."
Newsweek contacted Trump's office for comment.