Trump Tweets His Disgust at 'Trending' Tweets He Calls 'Illegal' and 'Unfair'
On Monday evening, President Donald Trump wrote a tweet complaining about the fact that his name often trends on Twitter, an indication that people are talking about him on the micro-blogging social media platform.
"So disgusting to watch Twitter's so-called 'Trending', where sooo many trends are about me, and never a good one. They look for anything they can find, make it as bad as possible, and blow it up, trying to make it trend. Really ridiculous, illegal, and, of course, very unfair!" Trump wrote.
It's unclear who the "they" in Trump's tweet refers to, or what Trump considers illegal about Twitter's trending section. Newsweek contacted the White House for comment.
Twitter displays trending topics on its website and app so that users can know what conversations are generating lots of responses among other users. Twitter's algorithm determines what's trending by detecting sharp increases in use of certain keywords—like, say, Trump's name—within a single-day rather than its repeated or gradual use over a longer period of time, according to data scientist Gilad Lotan.
Trump's tweet is just the latest public complaint he has had about Twitter and social media in general.
On May 26, Trump accused Twitter of stifling free speech after it fact-checked a tweet of his that falsely claimed mail-in voting increases voter fraud.
After claiming that mail-in voting increases voter fraud and that California is sending mail-in ballots to "anyone" regardless of residency, Twitter tagged Trump's tweets with the message reading, "Get the facts about mail-in ballots." The message linked to pages debunking his false claims.
It marked the first time Twitter had ever marked any of Trump's tweets as misleading.
In response, Trump tweeted, "Twitter is completely stifling FREE SPEECH, and I, as President, will not allow it to happen!" The following day, he threatened to "strongly regulate" or shut down social media platforms if they try to silence the speech of conservative users.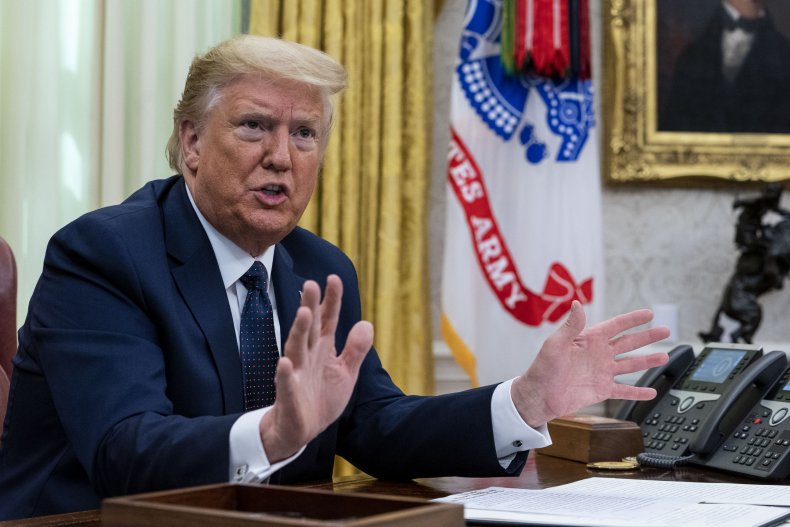 Three days later, on May 29, Trump signed an executive order which sought to reinterpret Section 230 of the 1996 Communications Decency Act, a law which protects websites and tech companies from lawsuits. The order also accused Twitter of spreading Chinese propaganda without fact-checking it.
Twitter said Trump's executive order would threaten online freedom of speech. In a statement, Twitter called Trump's order a "reactionary and politicized approach to a landmark law."
On June 23, Twitter labeled one of Trump's tweets threatening force against Seattle's racial justice protesters as being in violation of its policy forbidding violent threats.
In the runup to the November elections, Twitter and Facebook have begun to scrutinize Trump's messages as well as those of other political advertisers.
In a July 14 YouGov poll, 54 percent of Americans said they didn't think Trump should tweet anymore. On July 24, Trump said in an interview that he oftentimes regrets the things he tweets.