Trump Says Robert De Niro 'Has Low IQ' After Actor Threatened to Punch Him
U.S. President Donald Trump has hit back following Robert De Niro's expletive-laden rant against him at the Tony Awards.
On Sunday, the Oscar-winning actor had to be bleeped during a live television broadcast of the theater-celebration ceremony. He dropped an f-bomb that prompted loud applause at the Radio City Music Hall in New York.
Introducing Tony Awards performer Bruce Springsteen, he said without any preamble: "I'm gonna say one thing. F*** Trump."
Several seconds later, he said on the show broadcast on CBS: "It's no longer down with Trump. It's f*** Trump".
Addressing Springsteen, De Niro said: "Even more important in these perilous times, you rock the vote. Always fighting for, in your own words, truth, transparency and integrity in government. Boy do we need that now."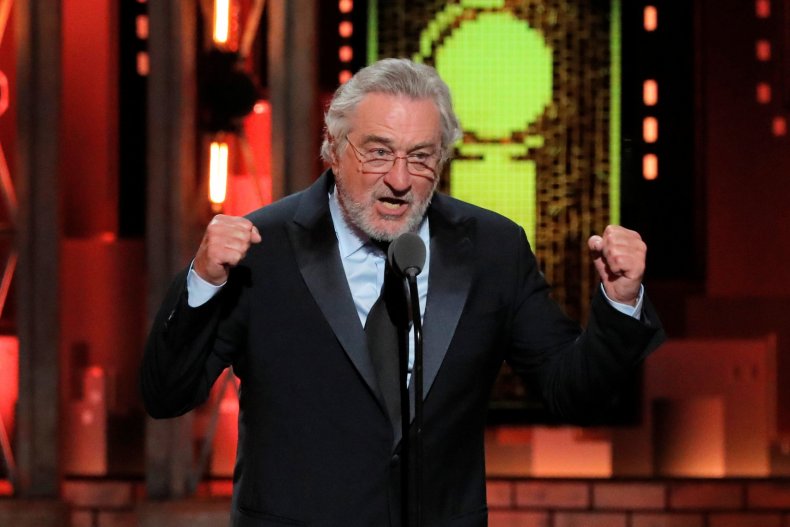 On Sunday, Trump would have had other things on his mind and was on his way to Singapore for the historic summit with North Korean leader Kim Jong-un.
But after a press conference in which Trump said that there could be peace and a denuclearization of the Korean peninsula, he responded to the rant.
Trump called him a "very low IQ individual" who he said "received to (sic) many shots to the head by real boxers in movies," in reference to his role as Jake LaMotta in the Oscar-winning film directed by Martin Scorsese, Raging Bull. Some Twitter users reacted to Trump's misspelling of "to".
"I watched him last night and truly believe he may be "punch-drunk." I guess he doesn't realize the economy is the best it's ever been with employment being at an all time high, and many companies pouring back into our country. Wake up Punchy!"
De Niro has been highly critical of Trump in the past. Last week, he slammed the president while speaking at the ceremony for the Jimmy and Rosemary Breslin American Writer Award at the Tweed Courthouse in Lower Manhattan, telling a group of high school students that Trump is a purveyor of " bulls**t."
The actor and co-owner of the Nobu restaurant chain has banned Trump from all of his eateries around the world.
In a video ahead of the last U.S. presidential election, he pulled no punches.
The video for the Get Out the Vote campaign video, which was never used, he described Trump as "blatantly stupid" as well as "a punk" "a dog" and a "pig".
"He talks about how he wants to punch people in the face, well I'd like to punch him in the face."
Update: Story has been updated to include De Niro's comment to Bruce Springsteen at the Tony Awards.