Former President Donald Trump says that inflation would not be going up if he were still president.
In an email sent to supporters Thursday, Trump said the country's soaring prices and other national and global problems would not be happening if Republican leaders took action on alleged vote fraud in the presidential election in Wisconsin and elsewhere. The email was in response to Wisconsin's ongoing investigation of the 2020 race's results.
"Our country would not be in the mess it's in if Republicans had the courage to act," Trump wrote, referring to decertification of the election results in Wisconsin and other states. "We would be energy independent, no inflation, the Ukraine desecration would not be happening, our economy would be strong, there would have been no surrender in Afghanistan, and so much else."
Earlier Thursday, Wisconsin Assembly Speaker Robin Vos denounced a controversial report on Wisconsin's 2020 election probe, saying that the Legislature cannot decertify an election. The report, conducted by a former state Supreme Court justice who said the Legislature should look into decertification of the presidential election, is an outlier among investigations done elsewhere that concluded President Joe Biden won fairly.
"I still believe that the Constitution and my oath that I took as an elected official does not allow me to decertify any of the elections, whether I want to or not," Vos said.
However, Trump decried Vos' statement, saying he does have the right and moral obligation to overturn the 2020 election's results in Wisconsin.
"If you rob the diamonds from a jewelry store, if you get caught, you have to give the diamonds back, votes should be no different," he wrote. "There is already a very powerful resolution in the Wisconsin State Assembly that calls for the decertification of the 2020 Election and reclaiming of Wisconsin's 10 electoral votes."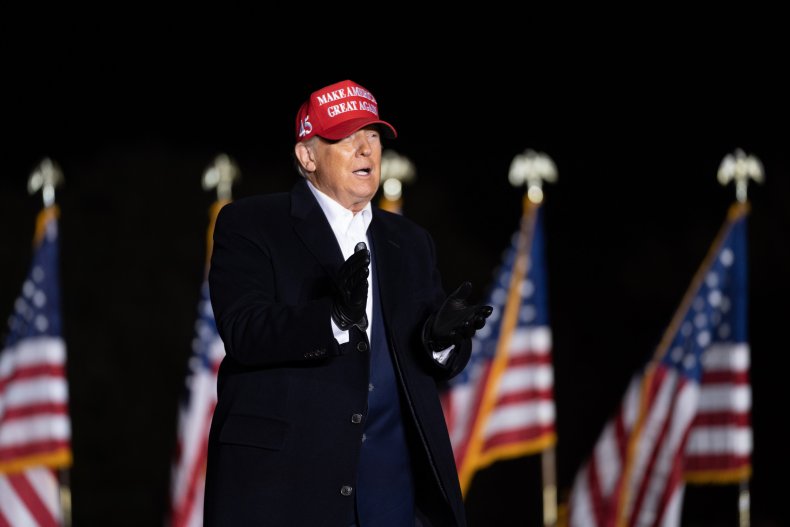 Vos is now facing calls urging his resignation, and not just for his stance on decertifying the presidential election. "We are seeking his resignation because he opposed rescheduling of the in-person voting in the Spring 2020 Wisconsin election," said a public Facebook group, citing COVID-19 dangers to voters and poll workers. The group also mentioned Vos' "inappropriate attire," which it said made "a mockery of the election."
Trump, meanwhile, is asking for Vos to take what the former president believes is the proper course of action in Wisconsin.
"Speaker Vos should do the right thing and correct the Crime of the Century—immediately!" he wrote. "It is my opinion that other states will be doing this, Wisconsin should lead the way!"
Update at 3/17/22, 4:14 p.m. ET: This story has been updated to include more information.