Trump Hates Leaks, But Some Federal Whistleblowers Love Him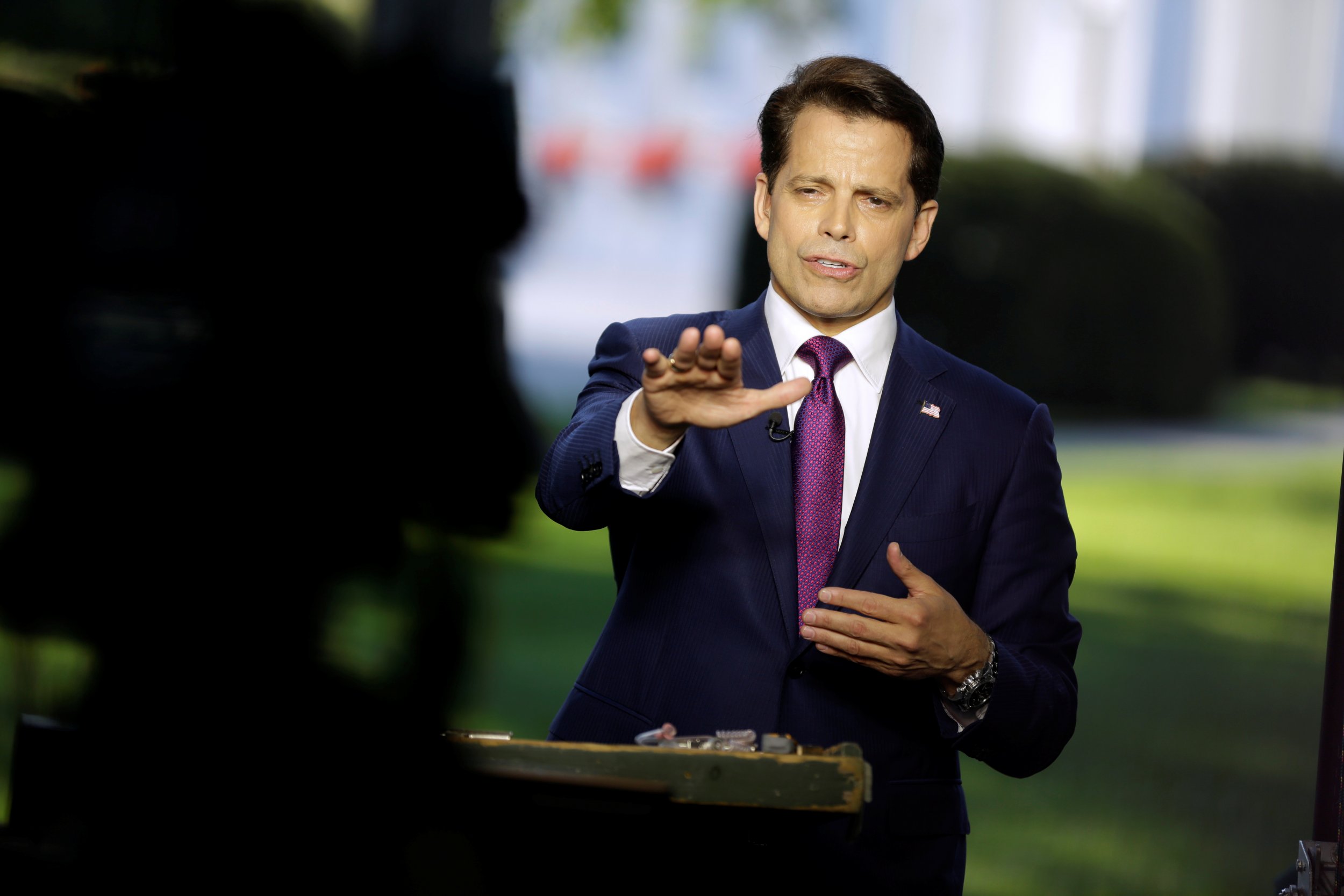 Anthony "the Mooch" Scaramucci's meltdown Wednesday night over the surreptitious release of his public financial disclosure form was hardly the first time the Trump White House has gone ballistic about "leakers." President Donald Trump himself has set the tone, repeatedly complaining publicly and privately about White House leaks to the media, threatening to punish them with unspecified criminal legal action.
But when it comes to whistleblowers who are not leaking against him personally, the Trump administration's anti-government, anti-bureaucracy stance has had a much different impact, according to the nation's largest whistleblower support organization, the Government Accountability Project (GAP).
"President Trump's intolerance against dissent for him speaks for itself," GAP Legal Director Tom Devine tells Newsweek. "But, on the other hand, he has made outstanding appointments so far to whistleblower agencies that enforce free speech rights in the federal bureaucracy. He campaigned as a citizen whistleblower against abuses of power by government bureaucracies, and many whistleblowers did support him."
Whistleblowers Backing Trump
One of those whistleblowers is Transportation Security Administration Air Marshal Robert MacLean, who has been engaged in a years-long battle with the agency over retaliation he experienced after he revealed that the TSA had abruptly yanked air marshals off long-haul flights in 2003—when the threat of suicide hijackers remained critical—to save money on overnight hotels.
The TSA came under heavy criticism for the decision within 24 hours of MacLean's tip to a reporter and quickly rescinded it. Three years later, after discovering he was the source of the leak, the agency fired MacLean.
MacLean's case against the TSA for retaliation made it all the way to the Supreme Court, which ruled 7-2 in his favor. He is still an air marshal but says he continues to be harassed, including being assigned to sit in an empty room, and has been reimbursed for only half of the pay he lost during the years after he was fired for publicizing the TSA decision. A father of three, he says he is nearly broke but has high hopes for Trump, and he blames Hillary Clinton for not supporting him in his fight against the TSA.
"I'd say everybody in my federal whistleblower community voted for Trump, including myself," he tells Newsweek. "All of us see Mr. Trump as a whistleblower himself."
The Obama administration took a notoriously punitive stand against whistleblowers who leaked classified national security information. Besides prosecuting and jailing U.S. Army leaker Chelsea Manning, who shared thousands of classified documents with WikiLeaks, including raw video footage of a U.S. helicopter gunning down reporters and civilians in Iraq, the feds jailed a former CIA analyst, John Kiriakou, over his revelations about torture.
The federal Whistleblower Protection Act protects an employee who discloses information revealing, among other things, "a substantial and specific danger to public health or safety." The law exempts employees from protection if the disclosure is "specifically prohibited by law."
Classified information generally falls under that exemption.
But financial disclosure forms like the one newly appointed Trump communications director Scaramucci filed—which revealed he still stands to reap millions from his hedge fund while employed at the White House—are not classified. But they can be embarrassing.
On Twitter late Wednesday night, Scaramucci threatened to alert the Department of Justice and, cryptically, also tweeted at White House Chief of Staff Reince Priebus, leading to rampant speculation that he blames the former Republican Party operative for the public airing of his financial information. He called the leak "a felony," then subsequently deleted the tweet. Scaramucci said on CNN Thursday morning that he didn't mean to single out Priebus as a leaker.
'Rules Are Still Rigged'
The GAP holds its two-day annual Whistleblower Summit on Thursday and Friday in Washington, D.C., with speakers including U.S. Representative Elijah Cummings and staff from Senator Charles Grassley's office, as well as lawyers and other officials tasked to protect whistleblowers in the federal government.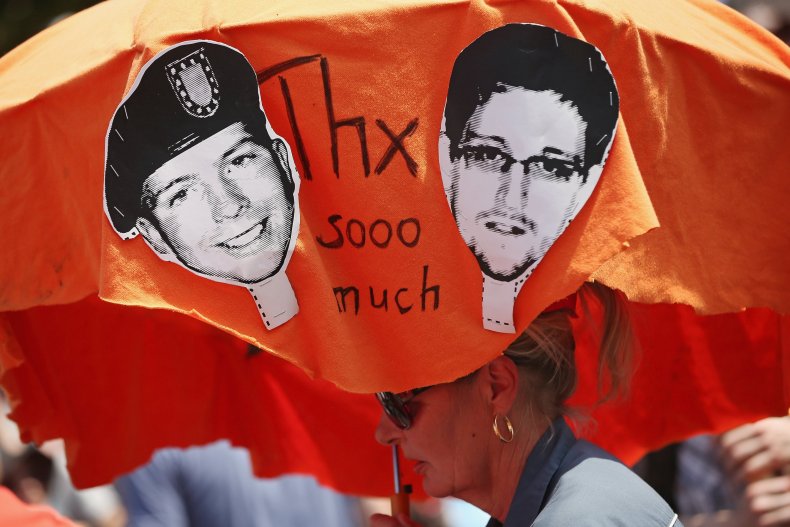 As part of the summit, more than 50 whistleblowers and 29 nongovernmental organizations signed a letter to Trump and Congress on how to "drain the swamp" of government bureaucracies by adding further safeguards to the Whistleblower Protection Enhancement Act of 2012. "Despite significant improvements on paper, in terms of enforcement the rules are still rigged against whistleblowers."
The letter states: "We heard your pledge to drain the swamp with hope because all of us have risked our professional lives to challenge government abuses of power. After your victory, we will be on duty in the swamp helping to drain it. However, we think you will agree there are a lot of snakes and alligators here.… Entrenched government bureaucracies are highly skilled at eliminating any threat to their power. Your leadership will be essential for us to carry out your mandate."
The organization made four main recommendations aimed at enhancing the law: allowing whistleblowers jury trials (currently they are limited to administrative adjudication); stronger protection against retaliation and harassment on the job, which has gotten worse since the 2012 act made it more difficult to fire whistleblowers; relief during the long cases, which typically last five years and leave whistleblowers without income; and a formal discipline system for "bureaucratic bullies" who harass whistleblowers.
The White House is not known to be sending any of its own leakers to the conference.