Trump Shouldn't Need 'Embroidered Invitation' to Help Biden With Vaccine Push, Says Psaki
White House press secretary Jen Psaki said Monday that former President Donald Trump would be welcome to use his public platform to encourage people to get vaccinated against, COVID-19 but that he shouldn't need "an embroidered invitation" to do so.
During a White House press briefing, Fox News correspondent Peter Doocy questioned Psaki about the Biden administration's battle with vaccine hesitancy among some demographics, suggesting that as coronavirus case numbers rise among populations who haven't received the vaccine, it may become a "pandemic of the unvaccinated." Doocy asked if President Joe Biden would ever reach out to Trump for help and make a public service announcement (PSA) together encouraging Americans to get vaccinated.
"We've seen almost every former president play a role in putting out a PSA making sure people understood in the country that the vaccine is safe and effective," Psaki answered."We don't believe that requires an embroidered invitation to be a part of. But certainly, any role of anyone who has a platform where they can provide information to the public that the vaccine is safe, it is effective, we don't see this as a political issue. We'd certainly welcome that engagement."
Psaki also prefaced her answer by explaining that rather than famous people, research has shown that communities' local authorities, like doctors, civic leaders and clergy are the most trusted voices and the most effective deliverers of the pro-vaccination message.
All the living former presidents and first ladies, with the exception of Donald and Melania Trump, participated in a PSA campaign urging Americans to get their COVID-19 vaccinations that was released in March.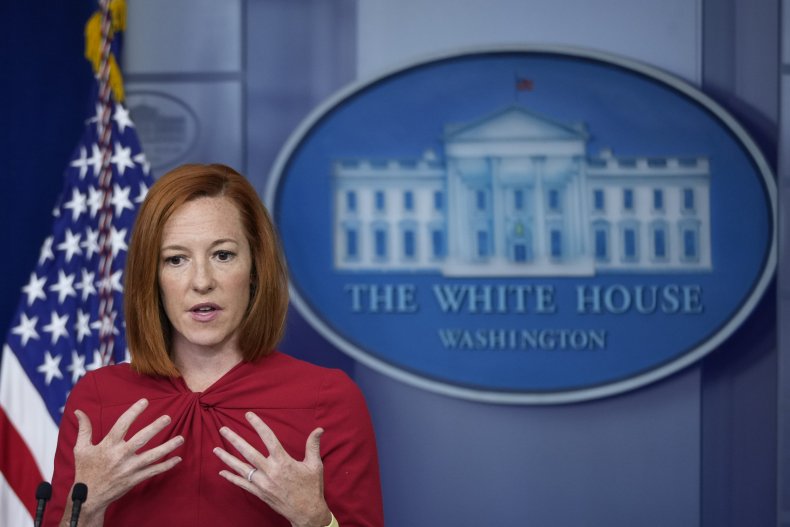 One of the videos features Barack and Michelle Obama, George W. and Laura Bush, Bill and Hillary Clinton and Jimmy and Rosalynn Carter receiving COVID-19 vaccination shots. The video does not say which vaccine they received. An additional video shows former Presidents Obama, Bush and Clinton at Arlington National Cemetery encouraging American citizens to get vaccinated.
"We urge you to get vaccinated when it's available to you," Barack Obama says in one video.
"Roll up your sleeve and do your part," George W. Bush adds.
"This is our shot," says Bill Clinton.
And Jimmy Carter delivering the line: "Now, it's up to you."
One of the videos was filmed on Inauguration Day when Donald Trump was not in attendance, but it is not clear why he did not participate in the other video. The PSAs were produced by the Ad Council and COVID Collaborative as part of the "It's Up To You" campaign.
Newsweek reached out to former President Trump for comment.