Trump Sues Jan. 6 Panel to Keep White House Records Secret Amid Escalating Probe
Former President Donald Trump has sued to prevent the congressional January 6 Committee from obtaining records from his time in the White House.
Trump's lawsuit comes as the committee is escalating its probe into the January 6 Capitol riots. On Tuesday, the committee is set to vote on whether to pursue criminal contempt charges against former White House Chief Strategist Steve Bannon.
The lawsuit claims that the committee's records request is "invalid and unenforceable under the Constitution and laws of the United States." The suit seeks an injunction against the committee chair, Mississippi Representative Bennie Thompson, so that he may not take any actions to enforce the requests or using any information obtained by similar requests, the court documents state.
The injunction would remain until Trump has "sufficient opportunity to conduct a comprehensive review" of all records that would be submitted to the committee, according to the documents.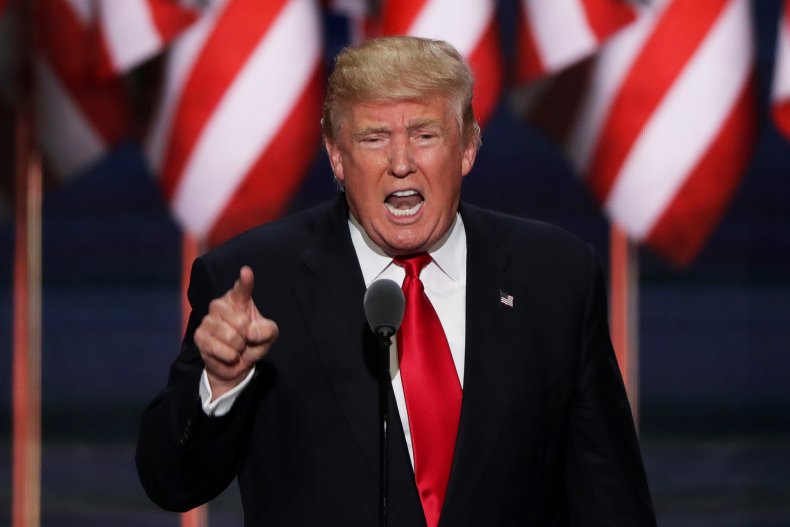 Bannon refused to testify in front of the committee last week after Trump invoked executive privilege to prevent his former aides from testifying. Executive privilege is a presidential power that bars the president's communications from being shared with Congress.
The privilege may not extend to Bannon since Trump fired him before he allegedly advised Trump to return to Washington D.C. for the January 6 "Stop the Steal" rally.
The committee issued its subpoenas to Bannon and other former Trump aides in order to learn what role they may have played in the January 6 riot, when thousands of Trump supporters stormed the U.S. Capitol to prevent Congress from certifying the electoral victory of now-President Joe Biden.
The refusal and obstruction from Trump have created a showdown between Republicans and Democrats who would like to proceed with the investigation rather than end up mired in lawsuits over Trump aides ignoring the committee's subpoenas.
Many pro-Trump Republicans have derided the January 6 commission. Texas Senator Ted Cruz called the commission a "sham." Pennsylvania Representative Pat Toomey accused Democrats of using the commission as a political tool to keep the pro-Trump riot in the forefront of voters' minds.
Representative Andy Biggs, an Arizona Republican, has blasted any Republicans who support the commission as "spies for the Democrats." Trump himself has called such Republicans RINOS (Republicans in Name Only).
"The highly partisan Unselect Committee is just a sideshow to distract America from MASSIVE failures by Biden and the Democrats," Trump wrote in an October 11 statement, calling the committee a "witch hunt."
Newsweek contacted Trump's office for comment.