Trump Suggests Clinton Operatives Deserve Death for 'Spying Operation'
Former President Donald Trump suggested that operatives working for former Democratic presidential candidate Hillary Clinton deserve the death penalty after reports that lawyers for her campaign paid a tech company to "infiltrate" Trump Tower and the White House.
Trump has long insisted that he was unfairly smeared and targeted by Clinton's campaign and Democratic operatives who aimed to connect him and his campaign to Russian efforts to interfere in the 2016 presidential election. Special Counsel John Durham is currently investigating the origins of the FBI's probe into Russian interference.
In a court filing last week, Durham and his team alleged that Clinton campaign lawyer Michael Sussman paid tech companies and researchers "to mine Internet data to establish 'an inference' and 'narrative' tying then-candidate Trump to Russia," Fox News first reported on Saturday. Durham's filing also states that a tech company employed by Sussman "had come to access and maintain dedicated servers" at the Executive Office of the President. Sussman is charged with lying to federal investigators.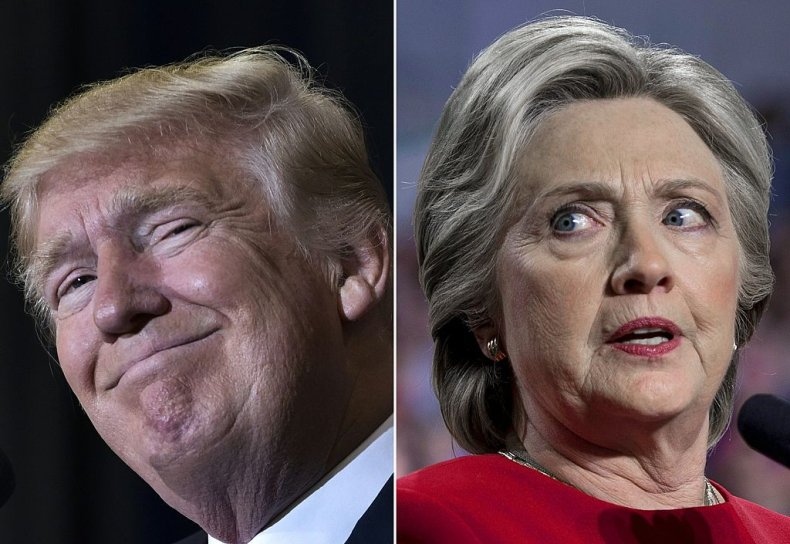 Trump issued a Saturday evening statement responding to the news, suggesting the death penalty would have been warranted for such actions in a different time.
"This is a scandal far greater in scope and magnitude than Watergate and those who were involved in and knew about this spying operation should be subject to criminal prosecution. In a stronger period of time in our country, this crime would have been punishable by death," the former president said. "In addition, reparations should be paid to those in our country who have been damaged by this."
The hashtag #TrumpWasRight trended on Twitter on Sunday morning following the news.
"Another one for the 'Trump was right' jar," podcaster Benny Johnson wrote, tweeting a clip from a 60 Minutes interview when Trump asserted Clinton's campaign had spied on his campaign in 2016. Former White House Deputy Chief of Staff Dan Scavino had first tweeted out the clip in an apparent response to the Fox News report.
In a follow-up post on Sunday morning, Johnson wrote, "The biggest story on planet earth right now: Clinton campaign paid to 'infiltrate' Trump Tower, White House servers to link Trump to Russia: Durham." He shared a link to the Fox News article.
"This is treason. #TrumpWasRight," Newsmax contributor Jessie Jane Duff tweeted.
"From day one we've known #TrumpWasRight about Russia. There's a lot of political consultants out there telling people to leave this topic alone and move on," Dr. Willie J. Montague, a GOP candidate for Congress running in Florida, tweeted. "The answer is no. We have to hold people accountable for what they have done or our laws mean nothing!"
Meanwhile, some Trump critics attempted to dismiss the new allegations.
"#TrumpWasRight he could kill people and his hateful sycophantic disciples wouldn't stop worshipping him," author John Pavlovitz tweeted.
"#TrumpWasRight? No, but he lost the election bigly!" he added in another post.