Clinton Trolls Trump With 'But Her Emails' Hat After Documents Reports
Former Democratic presidential candidate Hillary Clinton trolled Donald Trump this week, announcing the sale of a "limited edition" hat with the words "but her emails" written on it after reports that the former president allegedly took classified and "top secret" documents from the White House to his home in Florida.
Speaking to CNN on Thursday, New York Times journalist Maggie Haberman reported that White House sources had said toilets were often "clogged" with documents Trump did not like. Other journalists have corroborated Haberman's reporting. Jennifer Jacobs, who covers the White House for Bloomberg, told Business Insider the story was "100 percent accurate." Trump has denied the reports and said the issue regarding the documents he took from the White House was "no big deal."
Clinton addressed the issue on Twitter Friday.
"Just in time for Galentine's Day, and the news that Trump was flushing documents down White House toilets... A limited edition hat is in the @onwardtogether store now," Clinton tweeted, mocking the news. The former secretary of state and former senator for New York included an edited photo of herself wearing the black cap with pink letters reading, "but her emails." The price of the hat is $30.
During the 2016 presidential campaign, Trump frequently attacked Clinton over handling of classified information. The FBI investigated the former secretary of state over a private server she used during her tenure at the State Department, determining that classified emails were sent and kept there. While the FBI strongly criticized Clinton's handling of the information, they determined it did not amount to criminal activity.
Regardless, Trump repeatedly attacked Clinton over the email scandal even after he was elected president. Trump beat Clinton in the Electoral College in 2016, although the former Democratic presidential hopeful won nearly 3 million more votes than Trump in the popular vote.
The New York Times first reported on Wednesday that Trump allegedly took classified documents when he departed from the White House in January 2021. Then on Thursday evening, The Washington Post reported that documents classified as "top secret" were among those taken by the former president.
In a lengthy Thursday statement, Trump downplayed the reports about the classified documents he had taken. He also rejected Haberman's allegation that he had flushed documents down White House toilets.
"Following collaborative and respectful discussions, the National Archives and Records Administration (NARA) openly and willingly arranged with President Trump for the transport of boxes that contained letters, records, newspapers, magazines and various articles," the former president said.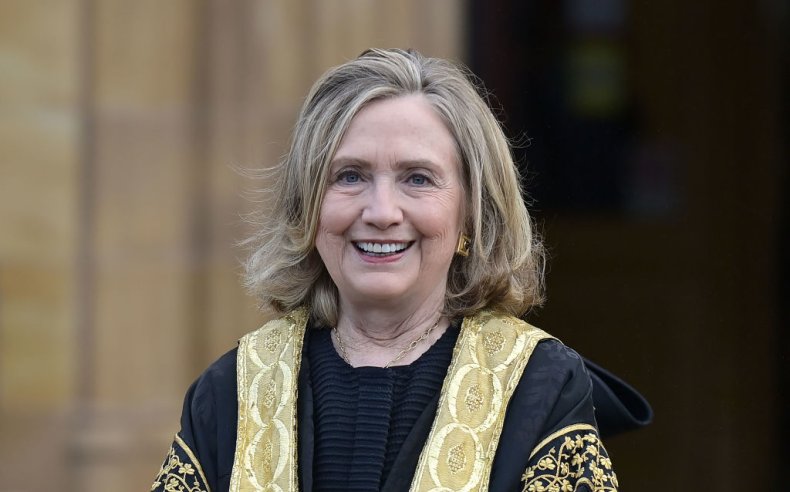 "The papers were given easily and without conflict and on a very friendly basis, which is different from the accounts being drawn up by the Fake News Media," he continued. "In fact, it was viewed as routine and 'no big deal.' In actuality, I have been told I was under no obligation to give this material based on various legal rulings that have been made over the years. Crooked Hillary Clinton, as an example, deleted and acid washed 32,000 emails and never gave that to the government."
"Another fake story, that I flushed papers and documents down a White House toilet, is categorically untrue and simply made up by a reporter," Trump added.
Newsweek reached out to Trump's press office for further comment but did not immediately receive a response.