Trump 'Summoned the Mob': At Least Three House Republicans Will Vote to Impeach
Republican Illinois Representative Adam Kinzinger is one of three House Republicans who have said they will vote to impeach President Donald Trump after Trump directed his supporters to stop Congress from certifying the victory of President-elect Joe Biden last Wednesday. The riot that occurred after Trump's speech resulted in five deaths and dozens of arrests.
New York Representative John Katko and Wyoming Representative Liz Cheney are the two other Republicans so far who have said that they would support Trump's impeachment.
"On January, 6 2020, the President of the United States, encouraged an angry mob to storm the United States Capitol and stop the counting of electoral votes," Kinzinger's statement issued on Tuesday read. "This angry mob turned violent and caused destruction to our nation's symbol of democracy. This insurrection led to countless injuries and the death of several people, including two of our U.S. Capitol Police officers."
"There is no doubt in my mind that the President of the United States broke his oath of office and incited this insurrection. He used his position in the executive to attack the legislative," Kinzinger continued, adding, if the president "inciting a deadly insurrection" against Congress isn't "worthy of impeachment, then what is an impeachable offense?"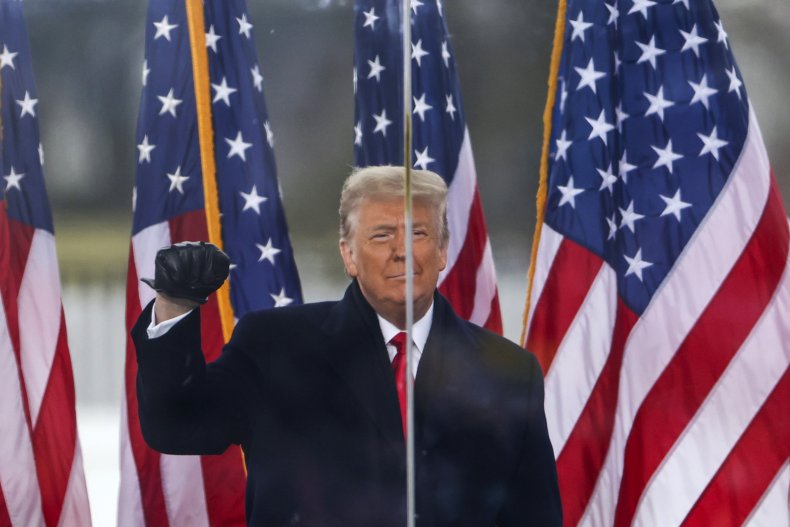 In her statement supporting Trump's impeachment, Cheney wrote, "The President of the United States summoned this mob, assembled the mob, and lit the flame of this attack. Everything that followed was his doing. None of this would have happened without the President."
In a Tuesday statement, Katko said, "To allow the president of the United States to incite this attack without consequence is a direct threat to the future of our democracy. For that reason, I cannot sit by without taking action. I will vote to impeach this president."
On Monday, House Democrats introduced articles of impeachment against Trump, saying he "engaged in high Crimes and Misdemeanors by inciting violence against the Government of the United States." The House is expected to vote on impeachment on Wednesday.
On Tuesday, Trump told reporters that the impeachment was "causing tremendous anger," adding, "it's really a terrible thing that they're doing" and that "people" considered his remarks at last Wednesday's Stop the Steal rally "totally appropriate."
At the rally, Trump baselessly claimed that he won the election "by a landslide" and encouraged his followers to "stop the steal" by going to the Capitol. If people don't "fight like hell," Trump said, "you're not going to have a country anymore."
Five people died in the subsequent riot, including an insurrectionist shot in the neck as she tried to enter the House antechamber, a woman trampled to death by fellow Trump supporters and a police officer that insurrectionists beat to death with a fire extinguisher. Trump supporters also stole computer equipment, potentially constituting a national security breach.
Newsweek contacted Kinzinger's office for comment.