Trump Takes Another Hit After Obama Officials Cleared of Flynn Unmasking
Former President Donald Trump's efforts to dismiss the Democrats' claims of Russian collusion were dealt a second blow this week after a newly disclosed report revealed that the Justice Department cleared members of the Obama administration over the unmasking of Michael Flynn.
On Wednesday, Buzzfeed News obtained and published the previously classified document from then-U.S. Attorney John Bash's 2020 investigation into the practice of unmasking, one of several probes ordered by Trump's attorney general, William Barr, to undermine investigations into Trump's ties to Russia.
The full report revealed that Bash not only concluded the review without criminal charges, but he had also determined that "no unmasking requests made before Election Day that sought the identity of an apparent associate of the Trump campaign"—a conclusion that shattered Trump's allegations.
The release of Bash's findings comes just a day after Michael Sussmann, a lawyer whose firm represented Hillary Clinton's 2016 presidential campaign, was acquitted of false-statement chargers stemming from Trump's special counsel John Durham's three-year investigation.
Sussmann was accused of lying to federal investigators about his ties to Clinton when he provided a tip about a possible backchannel between Trump's 2016 campaign and Kremlin-backed Alfa Bank.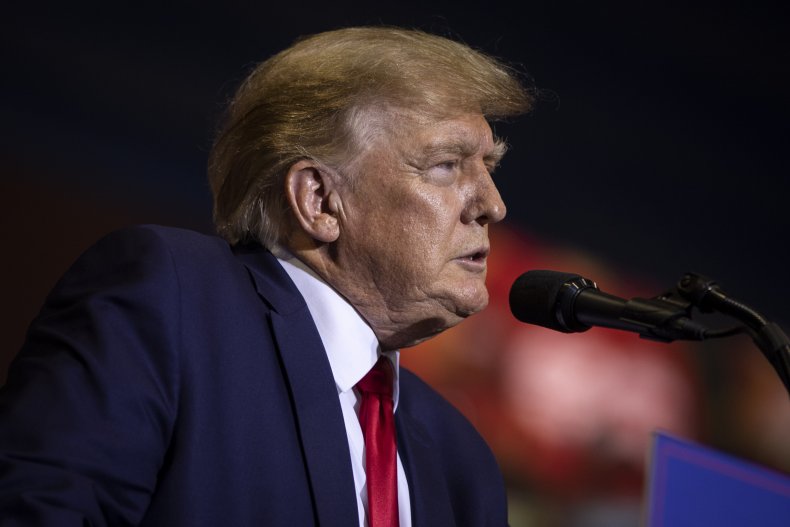 Throughout his presidency, Trump and other Republicans repeatedly accused senior Obama officials of deliberately targeting his associates—specifically Flynn, who briefly served as national security adviser to Trump—by using their positions to request their names be revealed on certain intelligence documents.
While Bash's decision not to prosecute anyone was reported back in 2020, the full 52-page report revealed just how resoundingly the details of the investigation rejected Trump's claims.
"I have not found evidence that senior U.S. officials unmasked the identities of U.S. persons contained in intelligence reports for political purposes or other inappropriate reasons during the 2016 election period or the ensuing transition period," Bash wrote in his report.
Examining "whether any senior officials had obtained General Flynn's identity in connection with those communications through an unmasking request made during the transition period," Bash concluded: "The answer is no."
Bash found that while the FBI shared transcripts of Flynn's calls with Russian Ambassador Sergey Kislyak outside the Bureau without masking Flynn's name, "Nothing about the content suggests that officials were seeking derogatory information about General Flynn or were otherwise inappropriately targeting him."
Although Flynn pleaded guilty to a felony count of "willingly and knowingly" making false statements denying his discussion of sanctions with Kislyak in 2017, Barr's DOJ dismissed the case against him and Flynn was later pardoned by Trump before he left office.
Newsweek reached out to Trump for comment.