As Trump Thanks Kim Jong Un, North Korea's Military Leadership Gets Another Shake-Up
North Korean leader Kim Jong Un has appointed a new military chief in the latest shake-up of his military top brass.
The country's state media said that Ri Yong Gil is taking up the post of chief of the military's general staff.
The Korean Central News Agency (KCNA) reported that Ri accompanied Kim on a visit to a war veterans' cemetery to commemorate the 65th anniversary of the armistice agreement ending the Korean War.
It comes amid perceptions that Kim is pursuing diplomacy with Washington after his summit in Singapore with U.S. President Donald Trump. Kim is replacing officers linked to his previously bellicose nuclear ambitions with loyalists prepared to follow his new line, Reuters reported.
Other recent appointments include No Kwang Chol as defense chief and Army General Kim Su Gil as director of the General Political Bureau.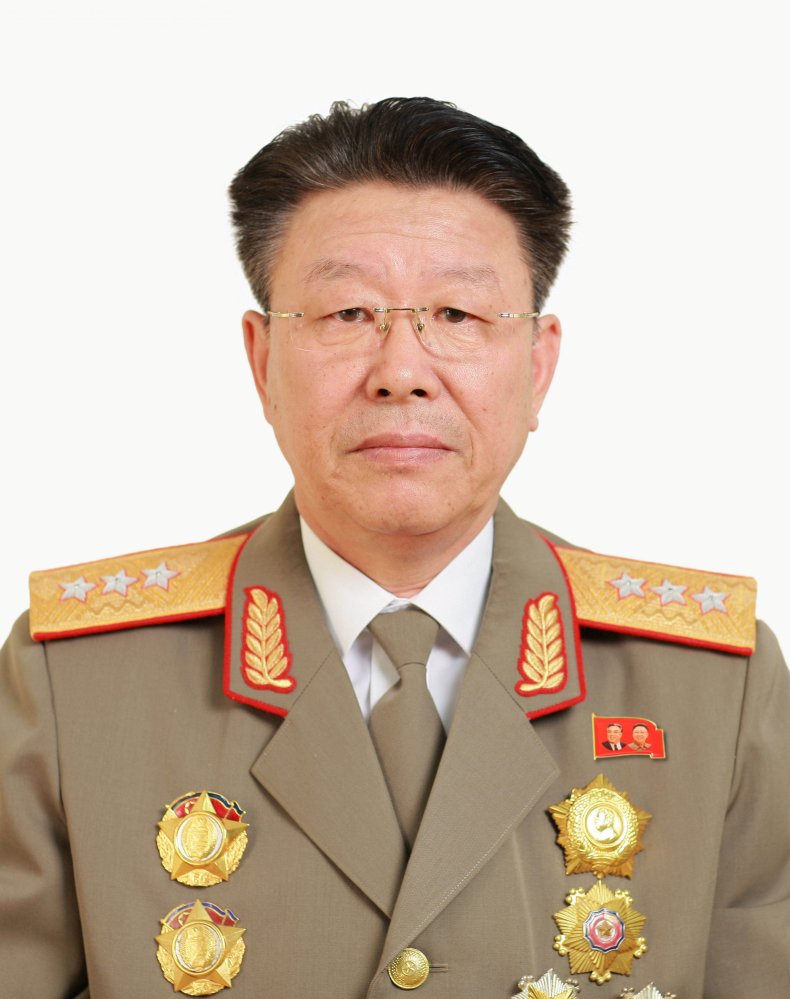 On the anniversary of the end of Korean War hostilities, U.S. President Donald Trump praised Kim for returning what are believed to be the remains of U.S. troops killed during the conflict that took place between 1950 and 1953.
Before the plane with the remains landed at the U.S. base in South Korea on Friday, Trump tweeted praise to Kim saying: "The Remains of American Servicemen will soon be leaving North Korea and heading to the United States! After so many years, this will be a great moment for so many families. Thank you to Kim Jong Un."
Last week, satellite images analyzed by the North Korean monitoring project 38 North appeared to show the dismantling of Sohae Satellite Launching Station.
However, the Singapore summit has yet to produce a concrete agreement, fueling a degree of skepticism among some Korean experts about the rapprochement.
It was reported earlier in July that there has been an expansion of the Chemical Material Institute in the North Korean city of Hamhung that makes parts for solid-fueled ballistic missiles.
This week, U.S. Secretary of State Mike Pompeo told the Senate Foreign Relations Committee that Pyongyang is continuing to produce fissile material for nuclear weapons.
Duyeon Kim, adjunct senior fellow at the Washington think tank the Center for a New American Security told Newsweek that dismantling of Sohae was a "symbolic, confidence-building measure" but has not been independently verified.
She said that Sohae only tested liquid-fuel engines and the regime has moved on to solid-fuel engines for mobile missiles that can be launched faster.
"It's not a genuine step toward denuclearization because Pyongyang has declared it doesn't need to test nuclear devices and missiles anymore and can just mass produce nuclear weapons.
"So, if they're confident in their engine design and they're destroying facilities they don't need anyway, then that doesn't constitute real denuclearization.
"North Koreans are savvy negotiators and won't surrender their crown jewels easily for a cheap price," she told Newsweek.