Trump Thinks It's 'Terrific' Hawaii Took Responsibility for the False Missile Alert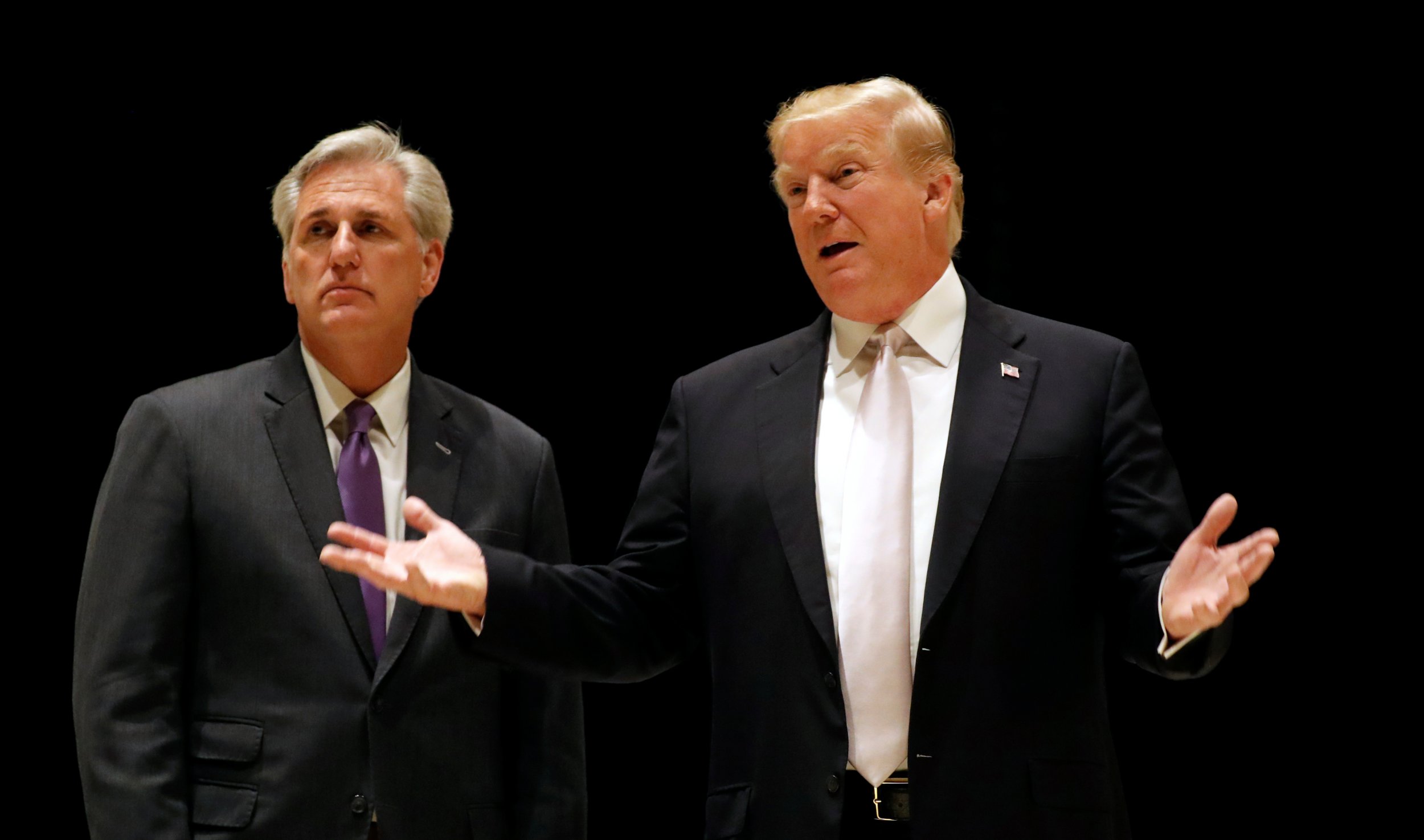 On Sunday President Donald Trump said he loved that Hawaii "took responsibility" for a false alarm Saturday warning people in the state of an incoming ballistic missile.
Hawaii's Governor David Ige issued an apology Sunday for the alert, which caused widespread panic the day before, stating it "will never happen again."
"Someone clicked the wrong thing on the computer," said Richard Rapoza of the Hawaii Emergency Management Agency, stating the alert was sent out mistakenly during a shift-change drill. The false alarm was all down to human error.
"I love that they took responsibility. They took total responsibility. But we're going to get involved. Their attitude and their—what they want to do, I think it's terrific. They took responsibility. They made a mistake," Trump told reporters at the Trump International Golf Club in Palm Beach, Florida, before dinner with House majority leader Kevin McCarthy Sunday.
After the alert was found to be a false alarm, the White House issued a statement Saturday that it was "purely a state exercise."
Nevertheless, panic spread throughout Hawaii. Tensions over North Korea's ability to send a ballistic missile toward Hawaii and the coast of the Western U.S. rose last year after a series of missile and nuclear weapons tests conducted by the authoritarian regime leader Kim Jong Un. These tensions have been magnified by a war of words between Kim and Trump.
Read more: Trump's North Korea "button" tweet increased risk of a nuclear attack and was "highly stupid," congressman says
In December, Hawaii began staging monthly air-raid drills with sirens, in a throwback to the nuclear tensions with Russia during the Cold War.
Early this month Trump boasted of having a bigger nuclear button than Kim. The president has repeatedly said that diplomacy is not the answer to confronting North Korea about its nuclear weapons program. The Trump administration has said Kim must abandon the weapons program before negotiations between the two nations can start.
Former U.S. Secretary of Defense and nuclear weapons expert William Perry warned early this month that the rhetoric from Trump could lead America to blunder into a nuclear conflict.
Inside the Trump administration there is an ongoing debate about whether to give North Korea a "bloody nose" from a first strike with conventional weapons on one of their facilities, according to a report last week in The Wall Street Journal.
Trump said Sunday that he hoped a false alarm "won't happen again" and acknowledged that part of the reason for the widespread panic it caused "is that people are on edge."
"Maybe, eventually, we'll solve the problem so they won't have to be so on edge," Trump said.