Trump's North Korea 'Button' Tweet Increased Risk of a Nuclear Attack and Was 'Highly Stupid,' Congressman Says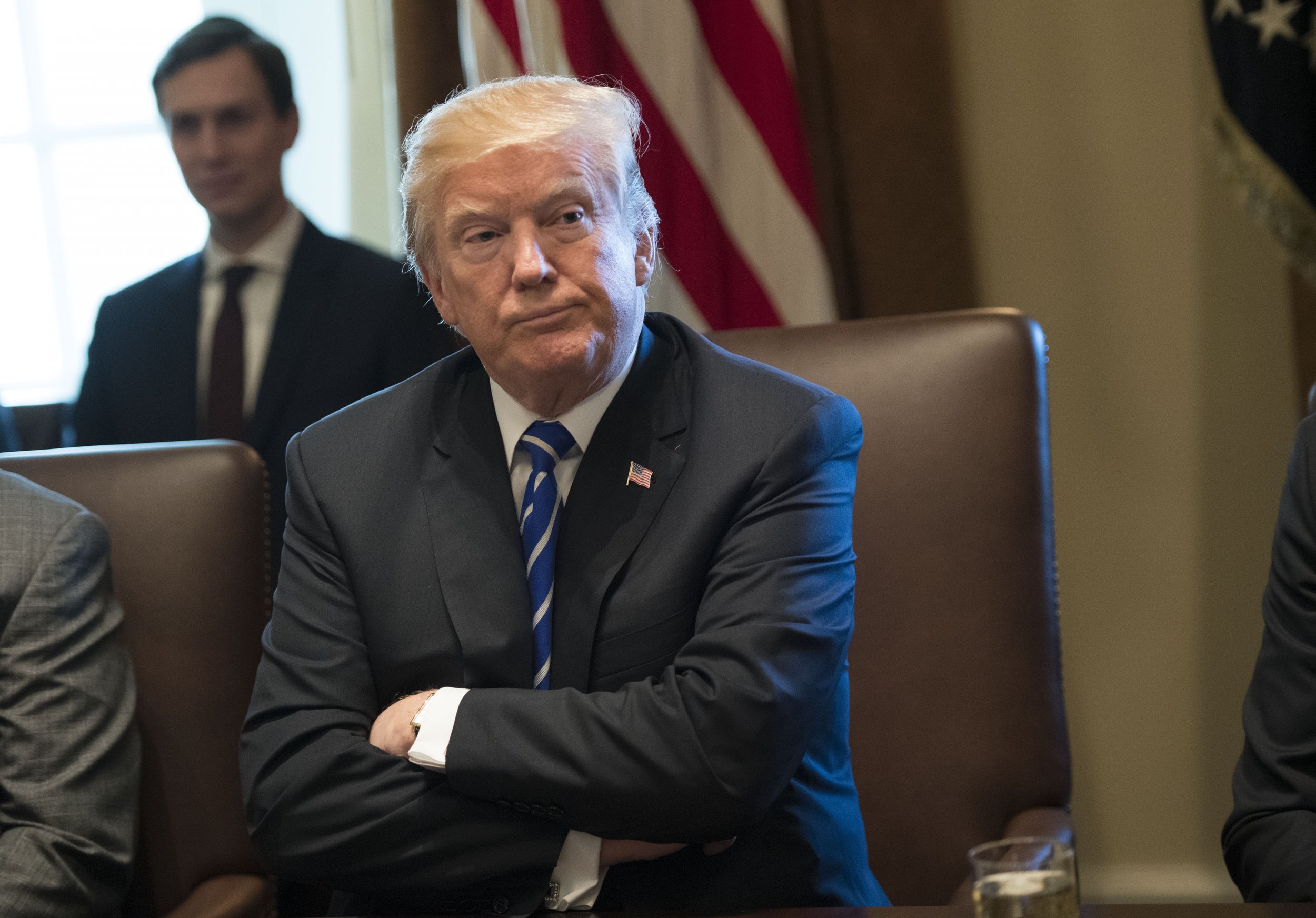 President Donald Trump's "nuclear button" tweet directed at North Korean leader Kim Jong Un earlier this week increased the risk of the rogue state launching a nuclear strike and was "highly stupid," according to Democratic Congressman Ted Lieu.
"Donald Trump's tweet was highly stupid because you're threatening a leader the White House thinks is unstable, which then increases the chances of North Korea making a fatal miscalculation and using nuclear weapons first," Lieu told Newsweek on Thursday
During his New Year's Eve address, Kim warned the U.S. he has a "nuclear button" on his desk that is readily available if his country feels the need to defend itself. Trump responded in a tweet that said, "North Korean Leader Kim Jong Un just stated that the 'Nuclear Button is on his desk at all times.' Will someone from his depleted and food starved regime please inform him that I too have a Nuclear Button, but it is a much bigger & more powerful one than his, and my Button works!"
This tweet was widely condemned as unpresidential and petty. But when reporters pressed White House Press Secretary Sarah Huckabee Sanders about Trump's belligerent social media habits and his overall mental stability on Wednesday, she contended Americans should be more preoccupied with Kim's "mental fitness."
"I think the president and the people of this country should be concerned about the mental fitness of the leader of North Korea. He's made repeated threats. He's tested missiles, time and time again, for years," Sanders said.
Lieu does not seem to agree with this assessment and emphasized the risks tied to Trump's unbridled rhetoric toward Kim and his regime. "What matters most is what do the North Koreans think? They are a paranoid regime. They think the U.S. is going to attack them. The tweet by Donald Trump feeds into the paranoia," Lieu said.
The California congressman's take is shared among experts. Robert Einhorn, an expert in nuclear nonproliferation and arms control at Brookings Institution, told Newsweek in late December that Trump's rhetoric toward North Korea in 2017 "was not just an embarrassment and a blow to the U.S. reputation for skillful diplomacy. More disturbing, it reinforced Kim's determination to keep his nuclear weapons and may have increased the risk that the North could misinterpret U.S. military exercises as the prelude to a regime-threatening attack and decide that it has nothing to lose by striking first."
Across the foreign policy community, the consensus is Kim's regime only seeks nuclear weapons as a deterrent against the far more powerful U.S. military and knows launching an attack on the U.S. or its allies would essentially be suicide, which runs contrary to the regime's primary goal: survival. In November, North Korea said nukes were vital to warding off "repressive U.S. imperalists."
But Trump seems dismissive of the notion North Korea primarily seeks nukes as a means of deterrence and has habitually taken a bombastic stance toward the reclusive nation. Over the summer, for example, the president warned Pyongyang it would be met with unprecedented "fire and fury" if it continued to threaten the U.S. Subsequently, during his first address to the United Nations in late September, Trump said the U.S. would "totally destroy" North Korea if it forced the U.S. to defend itself or its allies.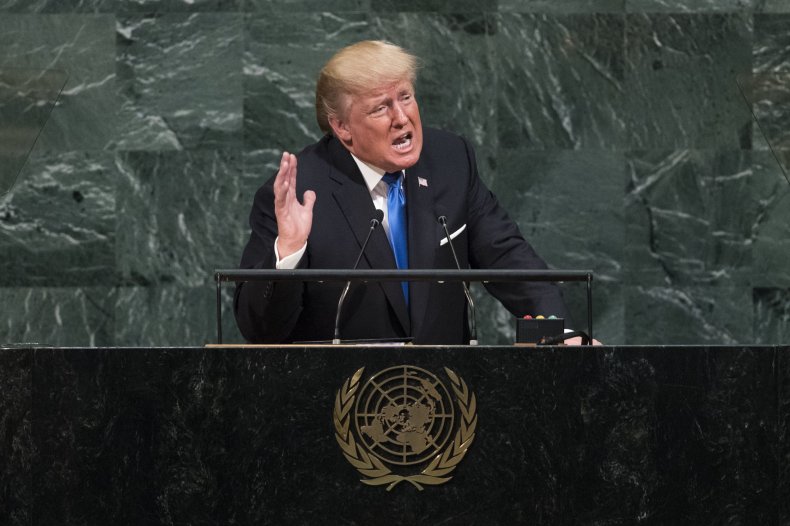 Due to Trump's unconventional approach to this issue, Lieu has joined forces with Democratic Senator Ed Markey to push a bill through Congress that would prohibit Trump from launching a preemptive nuclear strike without congressional approval.
"Trump highlights the structural problem with our current nuclear launch approval process. There's far too few people involved in a decision that could destroy millions of lives," Lieu said.
Markey took to Twitter earlier this week to express similar sentiments, tweeting, "Worried that [Trump] could launch a nuclear war? My bill [with Rep. Ted Lieu] would prevent Trump from launching a nuclear first strike. No one person should have the power to decide when the U.S. will be the first to use nuclear weapons."
North Korea is believed to possess somewhere between 25 to 60 nuclear weapons, according to assessments from the U.S. intelligence community and independent experts. (The U.S. has roughly 6,800 nuclear warheads in its arsenal.) But there's an ongoing debate as to whether Pyongyang has acquired the technology necessary to launch a nuclear-tipped intercontinental ballistic missile capable of reaching the U.S.
Pyongyang launched its most powerful intercontinental ballistic missile yet in late November but has not conducted any tests since that time. South Korea said on Thursday that there are no "imminent" signs of another launch. Meanwhile, earlier this week, Seoul and Pyongyang reestablished a hotline that's been dormant for two years and plan to hold talks in the near future. North Korea has also signified a desire to participate in the Winter Olympics in Pyeongchang next month, which South Korea said it would be open to. Amid these developments, Trump on Thursday agreed to a request from South Korean President Moon Jae-in to not hold joint military drills during the games to avoid provoking Pyongyang.
Trump has attempted to take credit for the somewhat improved relations between the North and South. On Thursday, the president tweeted, "With all of the failed 'experts' weighing in, does anybody really believe that talks and dialogue would be going on between North and South Korea right now if I wasn't firm, strong and willing to commit our total 'might' against the North. Fools, but talks are a good thing!"