Trump Throwing John Eastman Under the Bus Inevitable: Michael Cohen
Donald Trump's former attorney Michael Cohen said Sunday that the former president will throw John Eastman, his lawyer accused of helping him push his unfounded 2020 presidential election fraud claims, "under the bus."
As the House select committee investigating the events that unfolded on January 6 has gone public with televised hearings, Eastman emerged as a key focus. After Donald Trump lost the 2020 presidential election, Eastman allegedly helped him and his allies craft plans to block the electoral certification of Joe Biden in order to keep Trump in power.
Even though Eastman is one of Trump's closest allies, Cohen, who served a three-year prison sentence for tax evasion, campaign finance violations, and for lying to Congress, predicted that the former president would eventually turn on Eastman and Jeffrey Clark, who served as a lawyer under Trump's Department of Justice (DOJ).
Cohen explained during an appearance on MSNBC that Eastman is bringing "negative attention and media coverage" to Trump's inner circle, and that even though his actions were allegedly "at the direction and for the benefit of" Trump, he would receive the same treatment Cohen did.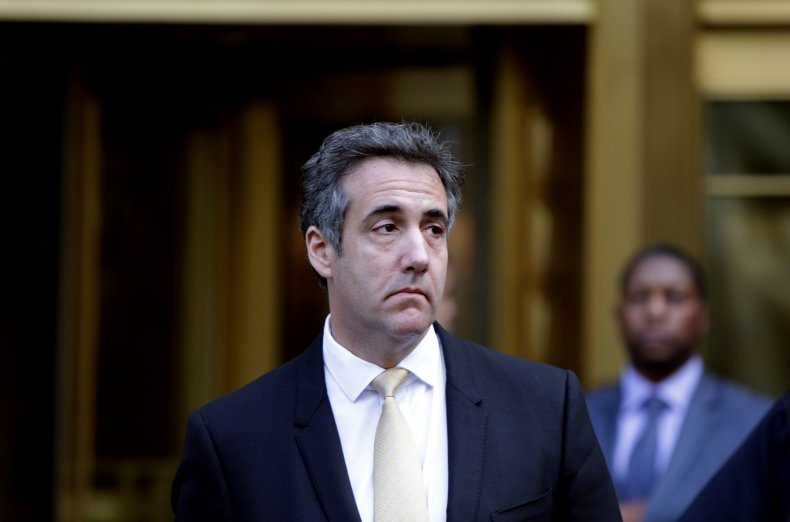 "And Donald goes on and, what is the next thing? It's disparagement; he's going to say he barely knows him," he said. "And anything that John Eastman or Jeffrey Clark did was done at their own volition. And then of course, destroy their lives."
He warned that Eastman and Clark will find themselves "in the same situation that I was in, self-surrendering to an institution and being away from your family, friends—losing your happiness, your family's happiness."
"Welcome to under the bus club," he added.
Cohen explained that he believes people, including himself, go against the law at the benefit of Trump because "there is something that must be lacking within ourselves."
January 6 investigators have alleged that Eastman was involved in plans to submit fake electors from key swing states narrowly won by Biden, rather than the electors representing the will of the majority of voters from those states. He allegedly did so knowing the plan would be illegal, and some legal experts have said he could end up facing prison time.
Memos showed him allegedly encouraging aides of former Vice President Mike Pence to go along with the plan to have Pence reject the real elector slates, though Pence declined to go along with the plot, and instead certified Biden's win.
Meanwhile, Clark was allegedly involved in a plan to send a letter to officials in Georgia, which was narrowly won by Biden, that contained claims about election fraud, encouraging the state's Republican-led legislature to appoint a new slate of fake electors.
Newsweek reached out to Trump's office for comment.