Donald Trump 'May Have Committed Treason,' National Security Expert Warns
National security expert Malcolm Nance said on Monday that President Donald Trump's tweets, actions and responses to ongoing investigations surrounding him and his 2016 presidential campaign have led many to question whether he is a traitor.
"Rhetorically, the president of the United States cannot go around tweeting about people who are investigating his activities as being treasonous because we may have that as a fact at the end of this," Nance, who formerly served as U.S. Navy senior chief petty officer, said on MSNBC. "The president of the United States may have committed treason."
Earlier in the interview, Nance criticized Trump for attacking his own intelligence and law enforcement officials.
"These phrases, 'taking down an elected president,' 'a bureaucratic coup'—this is Donald Trump's characterization of what the patriots at the FBI and the Department of Justice, who were defending the Constitution of the United States, using their sworn positions to identify a threat to the United States and who were confronted by the fact that we had a candidate for president of the United States, now president of the United States, who may, in fact, have been an asset or an agent of a foreign power," Nance said.
Retweeting a clip of his appearance later, Nance wrote: "The words Treason and Traitor are now being mainstreamed. It took almost 3 years but we are not even halfway through the looking glass."
Nance's comments came in the wake of an explosive interview by CBS News 60 Minutes with former Acting FBI Director Andrew McCabe, who was pushed out by Trump in January 2018. McCabe explained that following Trump's decision to fire McCabe's boss, James Comey, he ordered an investigation into whether the president had obstructed justice. He also said that Trump said clearly that he trusted Russian President Vladimir Putin's assessment of North Korean capabilities over that of his own intelligence agencies.
"I was very concerned that I was able to put the Russia case on absolutely solid ground, in an indelible fashion," McCabe said during the interview. "That were I removed quickly, or reassigned or fired, that the case could not be closed or vanish in the night without a trace.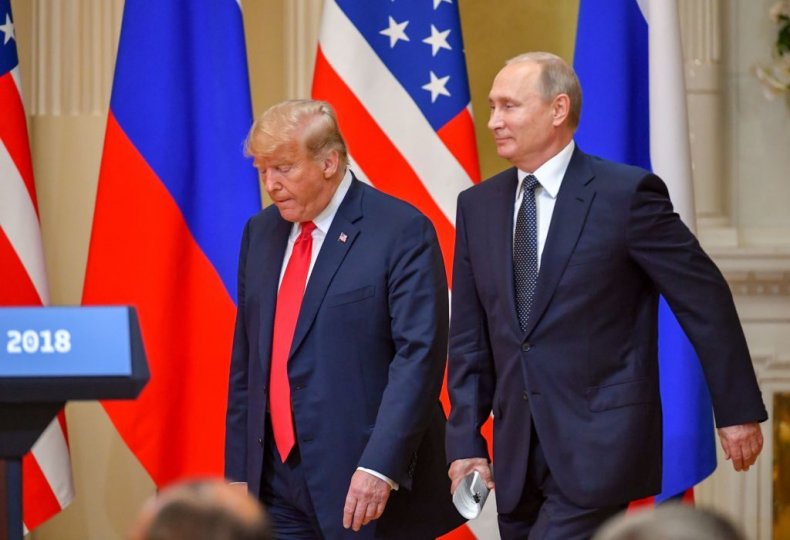 "I wanted to make sure that our case was on solid ground and if somebody came in behind me and closed it and tried to walk away from it, they would not be able to do that without creating a record of why they made that decision," McCabe added.
Special counsel Robert Mueller continues to investigate Trump's 2016 presidential campaign team for alleged conspiring with Russia. So far, six close associates of Trump have been indicted, convicted or pleaded guilty to crimes in connection to the probe. Trump's former campaign chairman Paul Manafort, who has been found guilty on eight counts of financial fraud, also lied about sharing confidential polling information with an associate linked to Russia. But Democratic and Republican senators, who are also investigating the allegations, said they had not yet seen direct evidence of conspiracy.
Trump denied any links to Russia and has repeatedly dismissed the whole investigation as a poltically motivated "witch hunt."