Trump Says Troops Will Stay in Iraq Because U.S. Built an 'Expensive' Base There
President Donald Trump said American troops would remain in Iraq, saying the United States had constructed an "expensive" military base in the Middle Eastern country and arguing that it wouldn't make sense to leave it.
"We have a base in Iraq, and the base is a fantastic edifice. I mean, I was there recently, and I couldn't believe the money that was spent on these massive runways," Trump said in an interview with CBS News's Face the Nation on February 3. "And these—I've rarely seen anything like it. And it's there. And we'll be there.
"We have an unbelievable and expensive military base built in Iraq. It's perfectly situated for looking at all over different parts of the troubled Middle East rather than pulling up," he continued.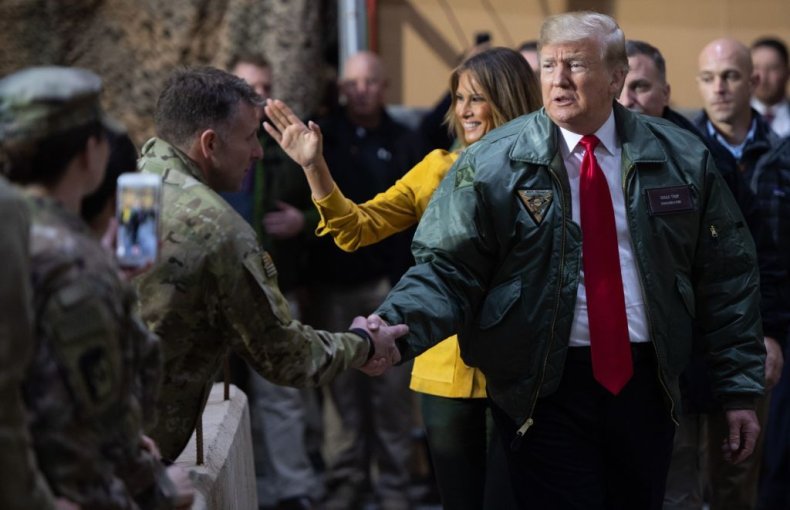 Trump also noted what he and his administration have characterized as a threat from Iran, saying that the base in Iraq would serve as a place to monitor the Persian Gulf nation's activity. Referring to Iran as "the number one terrorist nation in the world," the president again disagreed with the assessment of the U.S. intelligence community that the 2015 Joint Comprehensive Plan of Action (JCPOA), commonly known as the Iran nuclear deal, has been working.
"I'm going to just go by my own counsel," he said.
The president last week drew controversy after saying that the intelligence chiefs he appointed should "go back to school," calling them "naive." Those comments, which he posted to Twitter, came after Director of National Intelligence Dan Coats and CIA Director Gina Haspel said that the JCPOA had effectively curbed Iran's ability to build a nuclear weapon, despite the U.S.'s withdrawal last year. They also confirmed, as the international community has consistently assessed, that the Islamic Republic was not currently seeking to build such a weapon.
Trump's Middle East policy has received significant criticism and controversy in recent months, particularly following his December 2018 announcement that he would withdraw U.S. forces from Syria. He argued that the Islamic State (ISIS) had been defeated, despite the assessment of allies and his own military and intelligence officials. The difference in opinion led to the resignation of retired General Jim Mattis, who was serving as the secretary of defense, as well as that of Brett McGurk, who was the U.S. envoy to the coalition fighting the militant extremist group.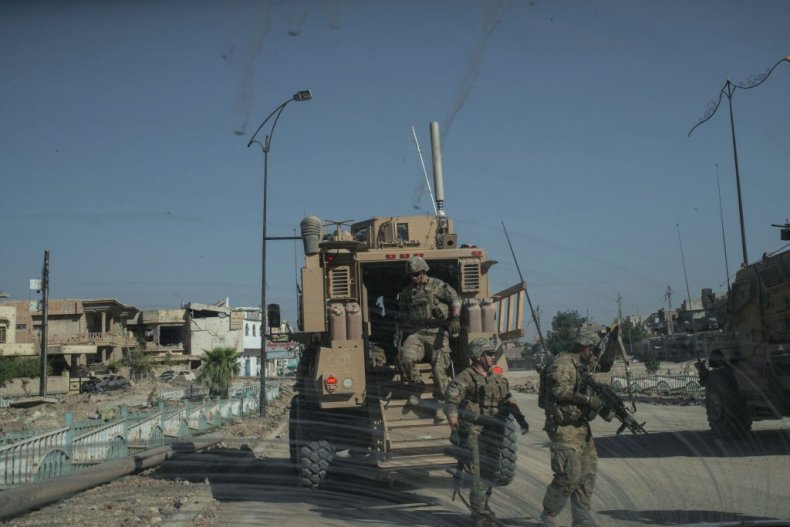 A Republican-led measure in the Senate passed last week, rebuking the president for his move to withdraw the troops in Syria as well as those in Afghanistan. Lawmakers from both parties called the move a mistake and warned that it could harm national security.
In his Sunday interview, Trump insisted that the U.S. could easily return to target ISIS, however. "We'll come back if we have to. We have very fast airplanes, we have very good cargo planes. We can come back very quickly," he said.