Trump Tweets U.S. 'Gets No Respect' From Palestinians as Nikki Haley Threatens to Withdraw American Funding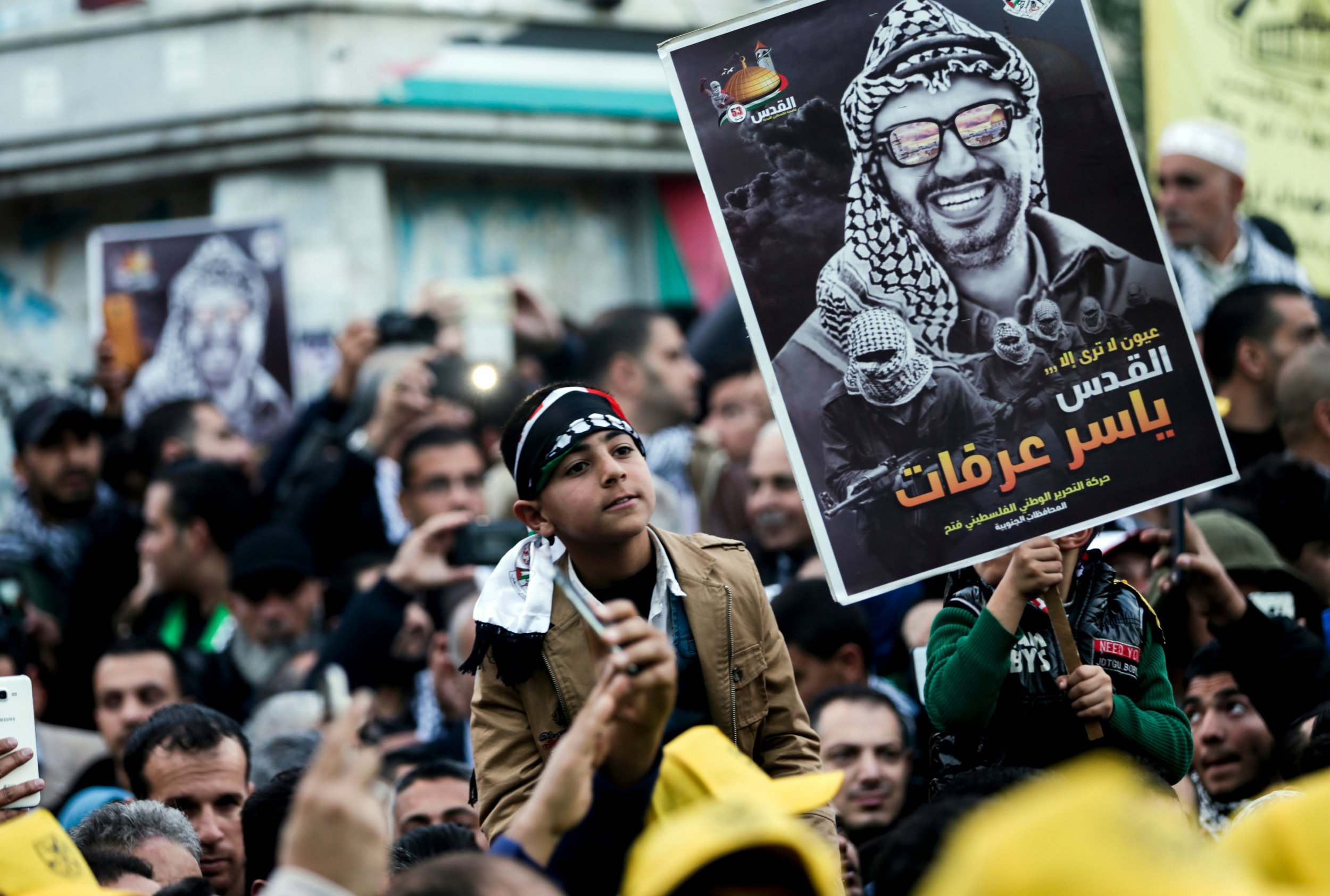 As part of a barrage of tweets late Tuesday, President Donald Trump fired off a series of pronouncements on U.S. foreign policy in the Middle East, saying Palestinians gave the United States "no respect" despite receiving hundreds of millions of dollars in aid each year.
Also Tuesday, Trump's ambassador to the United Nations Nikki Haley threatened to end funding to the United Nations Relief and Works Agency (UNRWA), the body tasked with helping Palestinian refugees.
Read more: U.S. ignores terrorists, Pakistan says, as ambassador summoned over Trump lies and deceit tweet
"It's not only Pakistan that we pay billions of dollars to for nothing, but also many other countries, and others. As an example, we pay the Palestinians HUNDRED OF MILLIONS OF DOLLARS a year and get no appreciation or respect," Trump tweeted two days after he accused Pakistan of lies and deceit.
"They don't even want to negotiate a long overdue… peace treaty with Israel. We have taken Jerusalem, the toughest part of the negotiation, off the table, but Israel, for that, would have had to pay more. But with the Palestinians no longer willing to talk peace, why should we make any of these massive future payments to them?" he added in a second tweet.
The implications for White House policy have not been made immediately clear. It is not obvious whether the U.S. will seek to defund UNRWA in its entirety or just withdraw contributions from Washington until, as Nikki Haley has said, the Palestinians "return to the negotiating table" with Israel. Simultaneously Trump implied Israel would have to pick up the slack since the U.S. had recognized Jerusalem as the country's capital, a long desired policy change.
The Trump administration's decision last month to recognize Jerusalem as the capital of Israel and move the U.S. embassy to the contested city broke with decades of State Department policy. The announcement also alienated Arab nations and sparked deadly protests in the West Bank and Gaza Strip. Palestinians view Jerusalem as part of the capital of any future state.
For their part the Palestinians have said they no longer consider the U.S. a fair broker in peace talks because of the White House's stance on the holy city. In a statement on Trump's tweet, one Palestinian leader said they will not be blackmailed.
"Palestinian rights are not for sale. By recognizing Occupied Jerusalem as Israel's capital Donald Trump has not only violated international law, but he has also singlehandedly destroyed the very foundations of peace and condoned Israel's illegal annexation of the city," PLO Executive Committee Member Dr. Hanan Ashrawi said.