Trump Breaks His Twitter Silence About Memo Release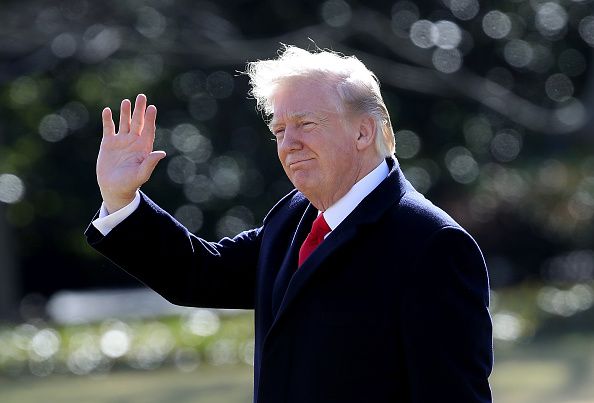 President Donald Trump fired off a message on Twitter early Saturday in response to the release of a declassified memo released by the House Intelligence Committee that alleged that the that the FBI and Department of Justice were politically motivated in surveilling former campaign advisor Carter Page.
Trump took to Twitter to say that it "totally vindicates" him in the investigation into his campaign's involvement with Russian influence, and denied any collusion or obstruction of justice.
Trump remained curiously silent on his favorite social media network following the release of the memo on Friday afternoon. Since the memo became public, Trump had instead tweeted about his approval ratings in recent polls, and shared articles praising his State of the Union speech.
The president approved the release of the four-page memo on Friday, despite concerns that it could compromise the integrity of the probe led by special counsel Robert Mueller. Critics have called the memo irresponsible and claimed that the information inside is cherrypicked to misrepresent the surveillance without understanding or explaining the full context.
The memo, drafted by Republican staffers, was long-awaited, after lawmakers like Representative Devin Nunes (R-Calif.) led a charge to demand its release. FBI and DOJ leaders reportedly visited Trump to try and convince him not to allow its release, arguing that it could jeopardize classified information and undermine the investigation. Trump was not persuaded, caught on a hot mic speaking to a GOP lawmaker who had asked him to "release the memo" after the State of the Union address.
"Don't worry, 100 percent," Trump told him.
Trump's announcement of vindication on Twitter indicates that he has no regrets about his decision, though opponents have pointed out that the memo places blame on the so-called Steele dossier before admitting that the probe actually began before the dossier was commissioned.