Twitter Removes Donald Trump's Nickelback 'Photograph' Meme Video After Copyright Owner Complains
A video in President Donald Trump's viral tweet that used the Nickelback photograph meme to attack former Vice President Joe Biden was removed from Twitter following a copyright report.
The video clip showed a Fox News reporter asking Biden if he has ever spoken to his son Hunter about the latter's overseas business dealings, to which the Democratic Party's leading 2020 candidate replied that he had never done so.
Nickelback's song "Photograph" then plays as a photo of Biden, his son Hunter, and a man identified as a "Ukraine gas exec" on a golf course together appears on screen with hearts drawn around their heads. The image, first shown by Fox News host Tucker Carlson this week, is from 2014.
"Look at this photograph, every time I do it makes me laugh, how did our eyes get so red, and what the hell is on Joey's head," say the Nickelback lyrics.
The gas executive is Devon Archer, a business partner of Hunter Biden. The pair sat together on the board of Ukraine's Burisma Holdings, once the subject of a now-closed corruption investigation. Archer also has ties to former Secretary of State John Kerry.
It is not clear who made the copyright report to Twitter. Warner Media Group owns the rights to Nickelback's music. The owner of the Biden photo is unknown and it has not been publicly credited to anyone.
A Twitter spokesperson told Newsweek they respond to valid copyright complaints sent to by a copyright owner or their authorized representatives.
Warner Media Group did not respond immediately to Newsweek's request for comment.
The social media platform has previously removed a video tweeted by Trump that used music from the movie The Dark Knight Rises, which prompted a copyright complaint by Warner Bros. Pictures.
According to a New Yorker profile of Hunter Biden, he says he discussed Burisma with his father once—contradicting the former vice president's claim—as he faced scrutiny for his controversial business dealings in Ukraine.
"Dad said, 'I hope you know what you are doing,' and I said, 'I do,'" the younger Biden told the magazine.
Trump is trying to draw attention to Biden family's Ukraine connections to justify why he lobbied the country's President Volodymyr Zelensky to open a corruption investigation into his political rival during a call on July 25, the transcript of which is now public.
The call formed part of a complaint made by an intelligence whistleblower about Trump's conduct towards Ukraine and suggested that the withholding of $391 million of military aid may have been used as leverage for his own personal political gain.
House Democrats opened an impeachment inquiry, accusing Trump of trying to solicit help from a foreign government to interfere in the 2020 election and abusing the power of his office.
The corruption allegations leveled at Joe Biden are dubious. The former vice president was one of many senior world leaders and officials, including from the European Union, that pushed Ukraine to fire the then prosecutor-general Viktor Shokin for failing to crack down on corruption.
Trump and his supporters accuse Joe Biden of trying to scupper a corruption probe into Burisma and his son, whose time on the board and lack of apparent qualifications for the role has faced criticism as inappropriate and a conflict of interest. Both Bidens deny any wrongdoing.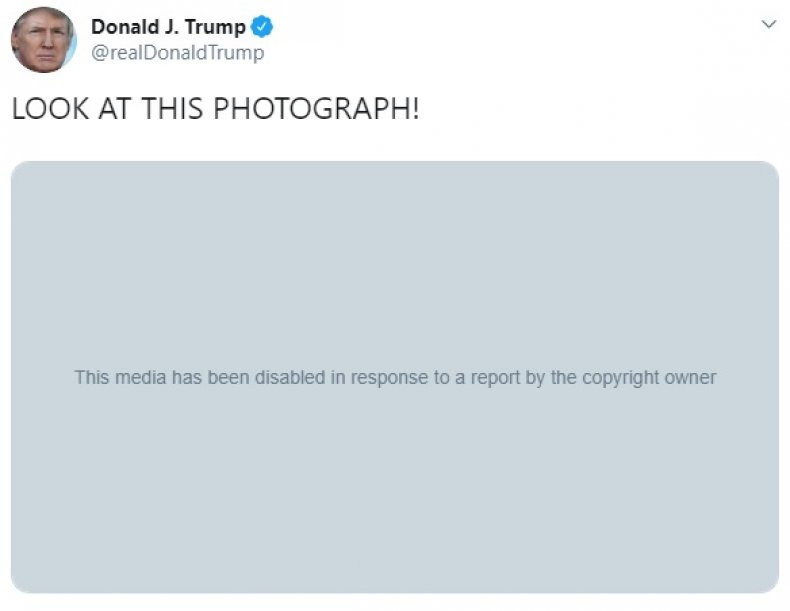 This article was updated with comments by a spokesperson for Twitter.