Trump's Ukraine Request for Dirt on Biden Shows How U.S. Diplomacy Lost Its 'Moral Principle,' Ex-russian Foreign Minister Says
President Donald Trump's attempt to get dirt on 2020 election contender Joe Biden from his Ukrainian counterpart and his decision to withdraw troops from Syria, shows that the U.S. has lost its moral standing in diplomacy, according to the first foreign minister of post-Soviet Russia.
Andrei Kozyrev served under the late Russian president Boris Yeltsin between 1991 and 1996 during which time he worked with three U.S. secretaries of state and two U.S. presidents.
He has just published a book about his time in office in the 1990s called Firebird, which details the democratic development of his country following the breakup of the Soviet Union.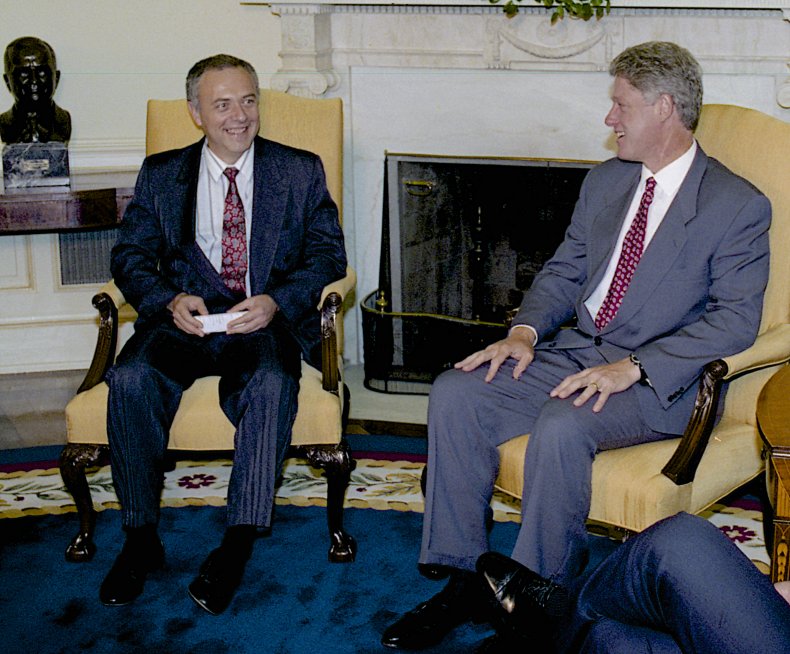 The book also describes his relationships with former presidents George H.W. Bush and Bill Clinton, whom he says shared an interest with Moscow in developing Russia after the fall of the Soviet Union.
He told Newsweek that much like Ukraine, post-Soviet Russia needed American help, which the then-White House administration was only too willing to give—and it was never conditional on favors.
Trump has urged Republicans to "get tough and fight" for him as he faces an impeachment inquiry over accusations he used a telephone call on July 25 to pressure Ukrainian president Volodomyr Zelenskiy to investigate Democrat frontrunner Biden, and his son Hunter.
Kozyrev said: "It is unbelievable. Instead of asking or advising Zelenskiy how to proceed, how to promote democracy further, Trump says 'do me a favor and carry out an investigation.'"
At a meeting in May, Zelenskiy discussed with his advisers he was worried that Trump would pressure him to investigate Biden, according to people privy to the discussion who spoke to the Associated Press.
"Trump doesn't understand that Ukraine is at the forefront of democracy in the world…that is a fantastic achievement, to have free and fair elections and a peaceful transition of power, while facing Russian aggression and propaganda," Kozyrev said.
"We were in the same situation. We were trying to consolidate democracy in Russia, I could not even imagine Bush or [former secretary of state, James] Baker, or any U.S. representative, asking us for compromat [compromising material], especially on an American politician."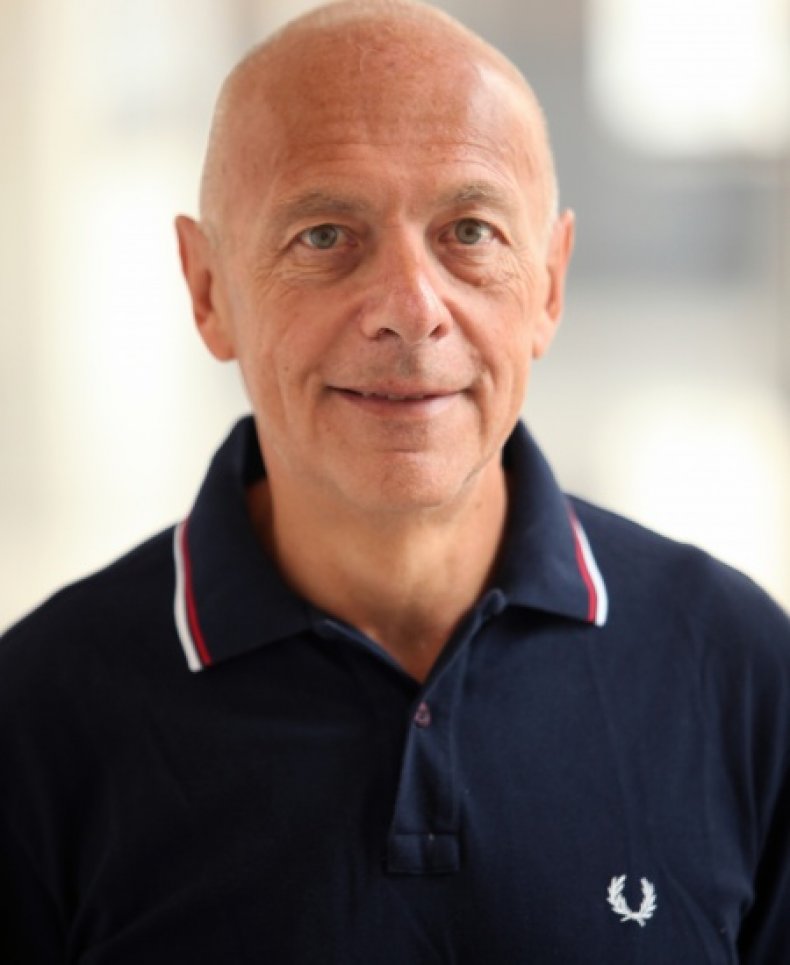 He pointed out that Zelenskiy had shown his intentions when he told an expansive press conference how he wanted to reform the corruption that is endemic in Ukraine's legal system.
"Trump actually asked Zelenskiy to use the corrupt system he inherited against an opponent. It is completely against what should have been done. In the Bush years, there was more moral principle. That is what we always got from America—moral standards."
He said that Trump's decisions to pull U.S. troops out of northern Syria showed that he was an "erratic leader like Yeltsin," and like Yeltsin, Trump would be "impossible to change."
Kozyrev also believed Trump is failing to read the intentions of Vladimir Putin who has benefited from the Syria decision which has pitted Putin's ally, Turkish president Racap Tayyip Erdogan, against NATO.
"Trump's illusions about a deal with Putin and that Putin is a good guy is dangerous because the regime in Moscow has a different agenda than we did.
"They want to undermine the West…the U.S. should be very cautious because you are dealing with an enemy rather than with a benign regime. Putin benefits from Trump all the time. President Trump said it is up to them [Russia] if they want to go into Syria, that is the dreamworld.
"The Putin regime, which is weaker economically and politically...just enjoys a free ride because American foreign policy is unguided. No one speaks of American leadership—that is disastrous."
"The Kremlin has always dreamt of some kind of tension within NATO since Soviet times. But now they have a Christmas present, they are talking about war within NATO. It is unbelievable, they probably have champagne day and night there in the Kremlin."