Trump's Ukraine Transcript: Alexander Vindman Says There Are Two Key Points Missing
Lieutenant Colonel Alexander Vindman told House impeachment investigators Tuesday that multiple important words and phrases were not included in the memo of the July phone call between President Donald Trump and Ukrainian President Volodymyr Zelenskiy, despite his best efforts to have them recorded.
The New York Times cited three people familiar with the testimony who said Vindman—the National Security Council's Ukraine expert who sat in on the phone call and raised concerns about it to an NSC lawyer—told representatives that two of his attempted changes to the memo were not made.
Vindman—an Iraq War veteran and Purple Heart recipient—said some of his suggestions were incorporated into the memo released last month, but that omitted portions included Trump claiming that there were recordings of 2020 rival Joe Biden discussing corruption in Ukraine.
During more than 10 hours of questioning, Vindman also said that at one point, Zelenskiy mentioned the Burisma Holdings energy firm which employed Hunter Biden as a board member and around which the corruption allegations against the Bidens center.
The released memo used ellipses to indicate where some speech had been excluded, raising concerns that the White House is hiding more damaging details of the call. The memo had three sets of ellipses during stretches where Trump was speaking.
The White House did not record the July phone call between Trump and his Ukrainian counterpart. Instead, it used note-takers and voice recognition software. However, the Times noted that some names and technical words and phrases can be missed by the software.
The Times cited people briefed on the matter who said Zelenskiy's reference to Burisma was missed by note-takers and the voice recognition program.
The released memo of the call shows Zelenskiy refer to "the company" while assuring Trump that Ukraine's prosecutor general "will look into the situation, specifically to the company that you mentioned in this issue."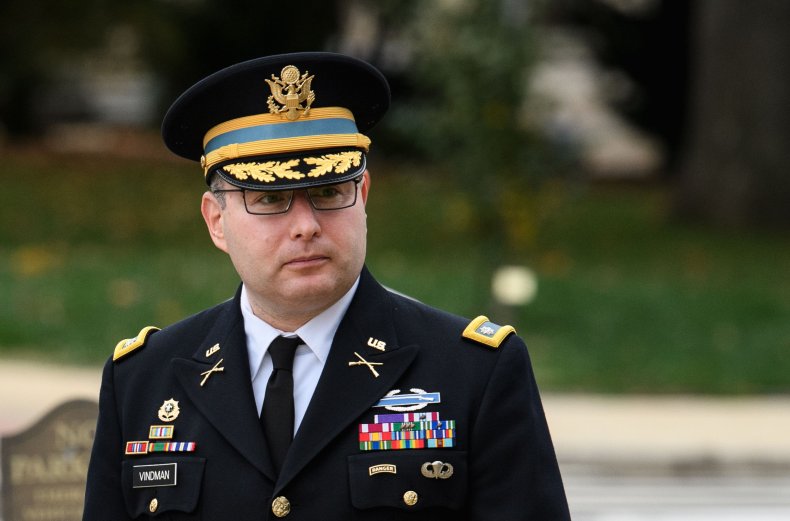 Vindman said one set of ellipses marks the point where Trump claimed tapes of Biden speaking about Ukrainian corruption existed. The Times reported this is a reference to Biden's appearance at a 2018 Council on Foreign Relations event, at which he spoke about forcing Ukraine's then-prosecutor general Viktor Shokin from his post.
Western nations and institutions considered Shokin soft on corruption and wanted him replaced. Trump's allies have claimed, without evidence, that Biden was pushing for Shokin's dismissal to avoid him opening an investigation into Hunter around his work for Burisma.
Vindman's opening statement to House investigators said he "did not think it was proper" for Trump to have asked Zelenskiy to look into allegations of corruption against Biden. He also said he "was worried about the implications for the U.S. government's support of Ukraine" and that it would "all undermine U.S. national security."
Trump allies and conservative media figures have attacked Vindman's credibility, some focusing on his Ukrainian heritage. Before Vindman gave his testimony on Tuesday, Trump called the official a "Never Trumper" and said he had "never even heard of" him.