Donald Trump is Failing to Save The Last U.S., Russia Arms Control Deal, Experts Say
President Donald Trump has yet to accept Russian President Vladimir Putin's offer to renew a decades-old treaty that restricts the countries' massive nuclear stockpiles, a move experts say could threaten the global strategic stability.
Secretary of State Mike Pompeo said Tuesday that the Trump administration would continue aiming to expand the New Strategic Arms Reduction Treaty (START) to cover other countries and weapons, but did not specify how exactly this would be done.
His comments came after a meeting with Russian Foreign Minister Sergey Lavrov, who traveled to Washington to meet with his U.S. counterpart days after Putin said he was ready to immediately and unconditionally begin discussions to extend the New START deal. The pair expressed a desire to keep in contact about their diverging views on arms control but fell short of announcing any solid efforts to prevent New START from failing as have other treaties abandoned by the U.S. since the end of the Cold War.
"Secretary Pompeo seemed to say that extension of the New START could be a step backward in terms of strategic stability as if it would be better to have nothing at all," Lynn Rusten, vice president of Nuclear Threat Initiative's Global Nuclear Policy Program, said during a call with reporters Tuesday. "That is, of course, completely wrong."
"If you let the treaty lapse, you're back to square one," she added.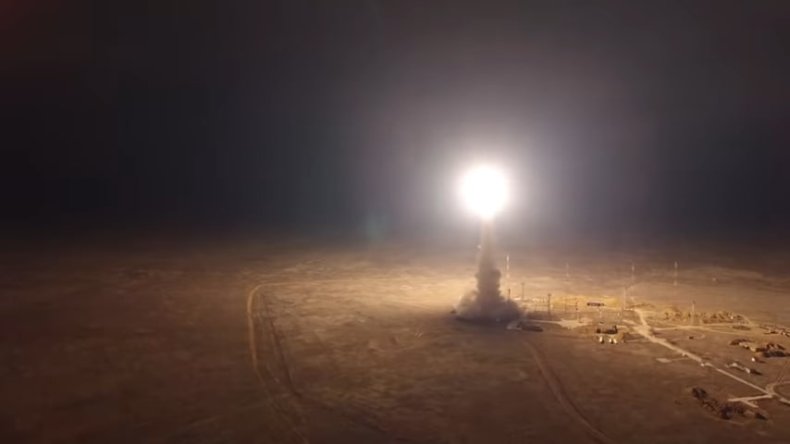 New START was born out of the landmark START deal signed in 1991 just months before the collapse of the Soviet Union. Under the pact, both powers drastically begin reducing their nuclear arsenals. It was renewed in 2010 by New START, but this deal is set to expire in 2021.
So far, the Trump administration has yet to commit to renewing it, arguing that China and other countries would need to join such an agreement. Beijing, which has far fewer nuclear weapons than Washington and Moscow. Despite this repeated refusal to join talks, Trump said at last week's NATO Western military alliance meeting in London that "China wants to make a deal very badly."
"It is demonstrably untrue that China is enthusiastic about engaging in talks about arms control with the United States at this time," Daryl Kimball, executive director of the Arms Control Association, said during Tuesday's call.
During his joint press conference with Pompeo, Lavrov reiterated Russia's willingness to extend New START with or without China, a move that would require neither Putin nor Trump to seek approval from their legislative branches.
"The Russian president spoke again about Russia's preparedness right now on its extension in order to alleviate tensions for the global community considering that otherwise, it means the last instrument of arms control between the United States and the Russian Federation will not be enforced anymore," Lavrov said. "We are prepared to do that today and the ball is in our American partner's court."
"China spoke clearly that they will not take part in any negotiations because their nuclear arsenal is not either in number or structure on part of that of that of Russia or the U.S.," he added, noting that Moscow was prepared to enter into talks over a hypothetical deal involving Beijing, but "there is no specific offer on the table from our American partners and it will take some time."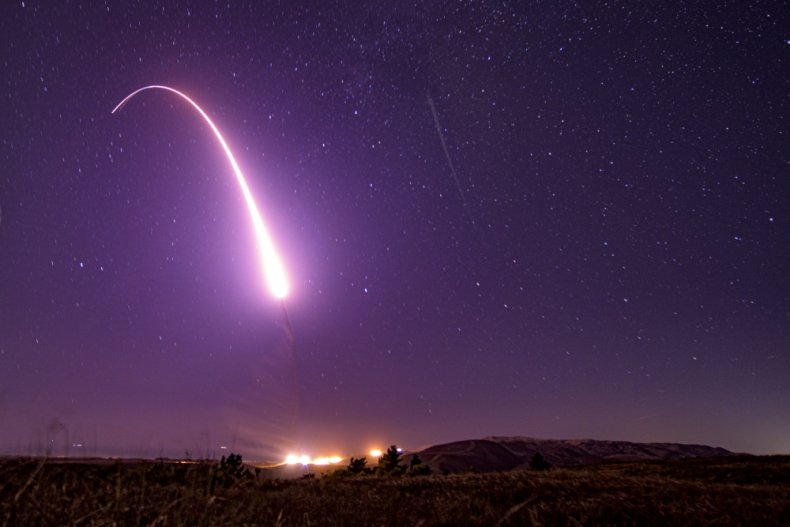 Pompeo said that the parameters of New START would need "to be broadened" to include China and new types of platforms beyond just missiles. Asked if he would accept a limited extension, Pompeo reiterated that new steps would need to be taken to address new technological developments and the proliferation of advanced weapons among new countries, arguing that even "staying where we are today" could mean a reduction in strategic stability around the world.
"Both of those things changes ultimately need to be made, but would be a lot easier to achieve if we have a bilateral treaty to build on," former U.S. ambassador to Russia John Beyrle said during Tuesday's press call.
Washington has a history of pulling out of Cold War-era non-proliferation agreements in the 21st century. In 2002, former President George W. Bush left the 1972 Anti-Ballistic Missile (ABM) Treaty, and Trump in August left the 1987 Intermediate-range Nuclear Forces (INF) Treaty that both countries accuse each other of violating after testing a once-banned cruise missile weeks later in a move that Moscow and Beijing both decried.
Should New START lapse, the U.S. and Russia will essentially be free of mutual restraint, verification and data-sharing regimes for the first time in nearly half a century.
"It seems to be kind of a no brainer that everyone should be alarmed," said James Collins, director of the Carnegie Endowment for International Peace's Eurasian Program and former U.S. ambassador to Russia said. "I just don't understand how the political side of our society more broadly than the arms control community is failing to talk about this."