Donald Trump Recognizing Venezuela Opposition Leader as Official President May Backfire, Strengthen Maduro, Expert Says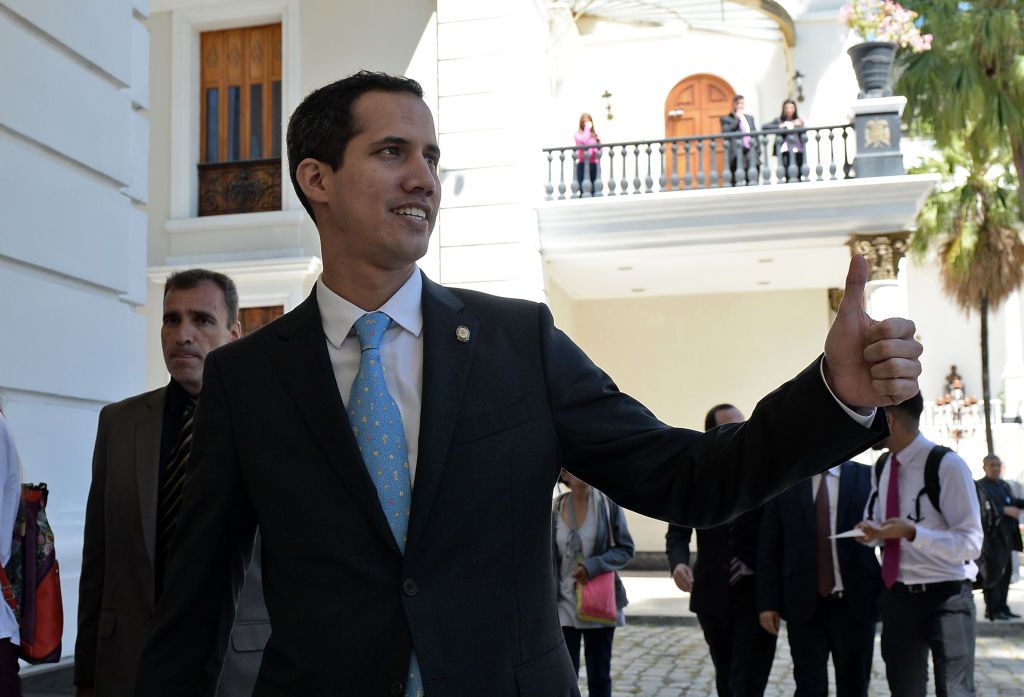 Venezuela's National Assembly officially declared President Nicolás Maduro, who was inaugurated to a second term last week, a "usurper" on Tuesday, as the Trump administration reportedly considers recognizing opposition leader Juan Guaidó as the South American country's legitimate head of state.
The move by Venezuela's congress is primarily symbolic, by lawmakers hope it could embolden the opposition and spur other countries to action. CNN reported that the Trump administration has been weighing whether to officially recognize Guaidó, the president of the National Assembly, instead of Maduro as leader of Venezuela. The National Assembly is also reportedly planning to ask the U.S., the European Union and fellow Latin American countries to freeze government accounts linked to Maduro's regime, according to Reuters.
Republican Senator Marco Rubio of Florida urged Monday that the U.S. officially recognize Guaidó.
Maduro, a socialist authoritarian, was elected to a second term last year in a vote that the international community widely condemned. Since taking charge of the country, the Venezuelan leader has overseen the worst economic crisis in his nation's history, leading to millions of citizens fleeing the country as refugees to nearby nations, such as Colombia, Ecuador and Brazil. But the pro-government Supreme Court has previously ruled that any legislation passed by the National Assembly, which is controlled by the political opposition, is invalid, fully backing Maduro.
National Security Council spokesman Garrett Marquis declined to confirm to CNN or Reuters that Trump would recognize Guaido as Venezuela's president, but he said that Washington has "expressed its support for Juan Guaido, who as President of the democratically-elected National Assembly has courageously declared his constitutional authority to invoke Article 233 and call for free and fair elections."
Jorge Millan, a Venezuelan opposition legislator, said on Tuesday: "Congress declares that at this time there is no president of the republic … Let's start the process to recover the constitutional order," Reuters reported.
David Smilde, a professor of human relations at Tulane University and a senior fellow at the Washington Office on Latin America, told Newsweek that the opposition has thus far been careful about declaring Guaidó as the legitimate president, choosing instead to "progressively demoralize the regime." He warned that a move by the White House to "short circuit" this strategy "will not turn out well."
"It will likely lead the Maduro government to arrest Guaidó and stamp out the opposition's incipient movement," Smilde said. But he said that asking foreign countries to freeze Maduro's government accounts is "the ace in the opposition's hand."
"If other countries, especially the U.S., were to recognize the National Assembly as the only legitimate governmental institution and assign Venezuelan assets to them, it could have a far-reaching impact, taking economic power away from the Maduro government and giving it to the opposition-controlled National Assembly," he explained.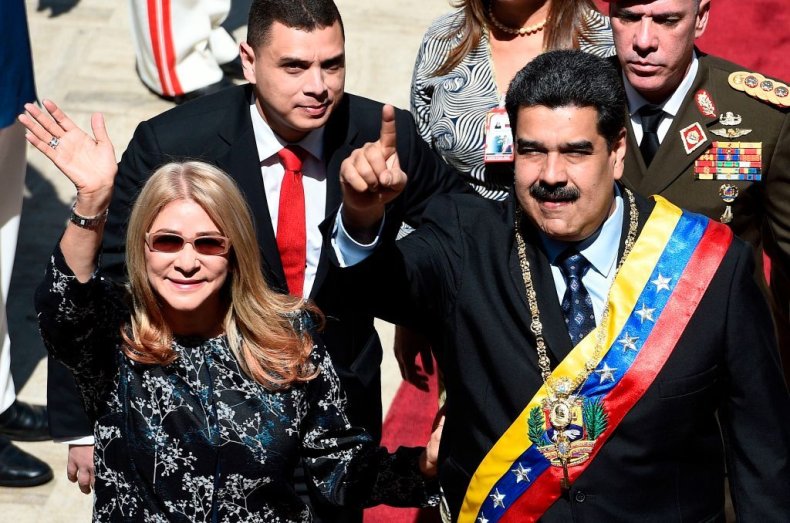 Within South America, Paraguay has already cut diplomatic ties with Venezuela following Maduro's inauguration. Other Latin American countries have threatened to take similar action, or at least downgrade their diplomatic links to the country. Smilde suggested that if more powerful nations "like Brazil, Colombia or the U.S." take such steps, "that would have an impact and could complicate economic viability."
Smilde, however, raised additional concerns that international supporters of the Venezuelan opposition are acting more aggressively than the politicians in Caracas, suggesting that such moves could have dire consequences. "They would do much better to work in coordination with the Venezuelan-based opposition who are actually on the ground and are in the best position to navigate the situation," he said.
Last week, the U.S. State Department released a statement saying: "It is time to begin the orderly transition to a new government. We support the National Assembly's call for all Venezuelans to work together, peacefully, to restore constitutional government and build a better future." Secretary of State Mike Pompeo also called Maduro "illegitimate."