Venezuela's 2.3 Million Refugees Allowed to Enter Latin American Countries With Greater Ease After Ecuador Talks
Venezuelan refugees will be allowed to enter 11 Latin American nations with greater ease after migration officials met in Ecuador's capital Quito for two days of discussions this week.
During the summit, Argentina, Brazil, Chile, Colombia, Costa Rica, Ecuador, Mexico, Panama, Paraguay, Peru and Uruguay all agreed to allow Venezuelans fleeing economic problems in their country to enter even with expired travel documents, the BBC reported Wednesday. The decision comes after some of the nations had briefly shut their borders to the influx of refugees and instituted stricter entry requirements.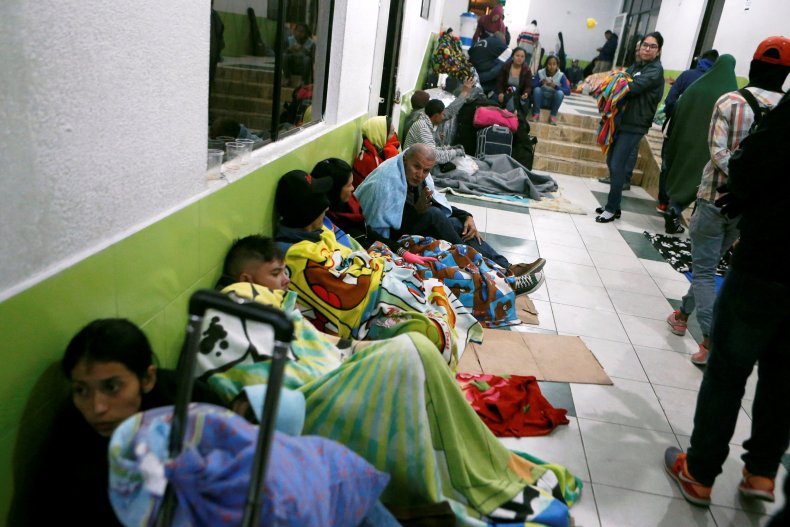 Many Venezuelans have complained that it has become increasingly difficult to obtain passports and official documents, such as marriage and birth certificates, as their country sinks further into economic crisis. Some have reported being asked for bribes of $1,000, which can increase to $5,000 if the request is urgent. The South American country's President Nicolás Maduro has blamed paper shortages and "mafias" for the problem. He has also repeatedly mocked those fleeing the country, calling them "slaves and beggars" who are tricked into menial labor in neighboring nations.
Last month, Ecuador had clamped down on the wave of thousands of refugees flooding across its borders by only allowing those with valid passports to enter. Brazil also temporarily sealed its northern border in August to stem the flow of Venezuelan immigrants, and violent attacks against refugees were also reported in parts of the country. Such decisions left many refugees in limbo, with some family members arriving at borders with official travel documents and others without.
Despite the massive increase in emigrating Venezuelans, Maduro's government has insisted that the flow is "normal."
"There has been an intent to convert a normal migratory flow into a humanitarian crisis in order to justify an international intervention in Venezuela," Vice President Delcy Rodriguez told a news conference on Monday, Reuters reported.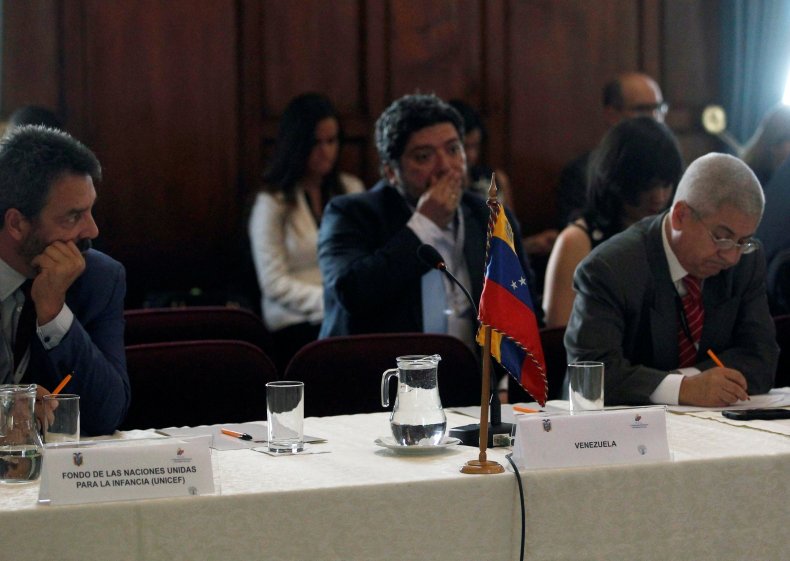 However, the United Nations migration agency said last month that the situation is nearing a "crisis moment." Human Rights Watch also urged Latin American nations this week to work in a coordinated manner to address the influx of refugees.
"While many governments have made exceptional efforts to welcome fleeing Venezuelans, the growing scale of the crisis requires a uniform, collective response," José Miguel Vivanco, Americas director at Human Rights Watch, said in a Monday statement. "Governments should adopt a consistent response to ensure people forced to flee Venezuela get the protection they need to start anew."
The 11 countries that met in Quito have also called for "substantially increased" aid to deal with the ongoing crisis, according to Reuters. The countries have pledged to increase their spending to address the situation, while also calling on the U.N. and other international organizations to provide assistance.