Trump's Visa Ban for Uninsured Immigrants will Cause 'Complete Chaos,' Legal Challenges—Former White House Official
Critics have argued that President Donald Trump will struggle to implement his new plan to deny visas to immigrants who cannot prove they will be able to afford health care within 30 days of entering the U.S.
The new rule, which comes under effect from November 3, will only apply to those seeking visas and not those who currently reside in the U.S., or to asylum seekers, refugees or children.
Trump said the new proclamation is a move to stop immigrants who will "financially burden the United States" by proving that within 30 days they will be covered by approved health insurance or possess the "financial resources to pay for reasonably foreseeable" medical costs.
"While our healthcare system grapples with the challenges caused by uncompensated care, the United States Government is making the problem worse by admitting thousands of aliens who have not demonstrated any ability to pay for their healthcare costs," Trump said in a statement announcing the law.
"Notably, data show that lawful immigrants are about three times more likely than United States citizens to lack health insurance. Immigrants who enter this country should not further saddle our healthcare system, and subsequently American taxpayers, with higher costs."
According to The New York Times, the White House's claim that legal immigrants are three times as likely as U.S. citizens to not have any health insurance stems from a report from the Kaiser Family Foundation, a health care policy thinktank. The report states that among the total nonelderly population, 45 percent of undocumented immigrants were uninsured compared to around 23 percent lawfully present immigrants and 8 percent of U.S citizens as of 2017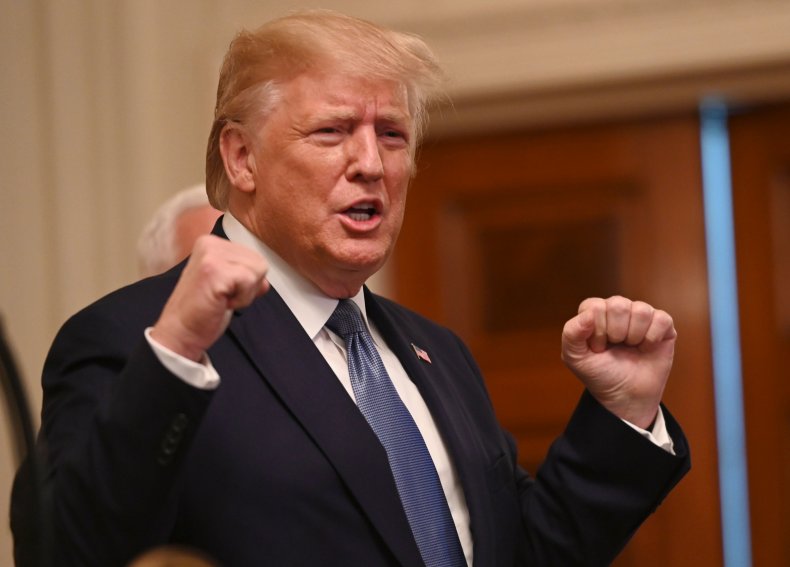 The move is yet another stronghold immigration policy put forward by Stephen Miller, a White House senior adviser who was seen as the spearhead of the controversial travel ban which targeted predominately Muslim countries.
Just like that executive order, Doug Rand, a former White House official who worked on immigration policies under Barack Obama, predicts this new visa law will also be met with legal pushbacks.
"This came out of the same authority as the Muslim ban and the asylum ban," Rand told The Times.
Rand, who co-founded Boundless, a technology firm that helps immigrants apply for visas, also believes the State Department will struggle to implement the sweeping changes in visa applications.
"If this is not going to be enjoined by a court in the next month, it will cause complete chaos," he added.
Speaking to Buzzfeed News, Rand said that the new visa law is just another "shameless" attempt at Trump to impose an immigration ban.
"It will be chaotic to implement and guaranteed to separate U.S. citizens from their legal immigrant spouses and other close relatives."
As noted by Larry Leavitt, executive vice president for the Kaiser Family Foundation thinktank whose study is referenced in Trump's proclamation, lawful immigrants using Affordable Care Act's subsidies will also be stuck in a "catch-22" situation as subsidized coverage does not qualify as insurance under the proclamation.
"Qualifying insurance that immigrants can have includes unsubsidized individual insurance, employer coverage, or short-term insurance (which generally excludes people with pre-existing conditions)," Leavitt tweeted.