Trump White House Made Secret Efforts to Remove Russia Sanctions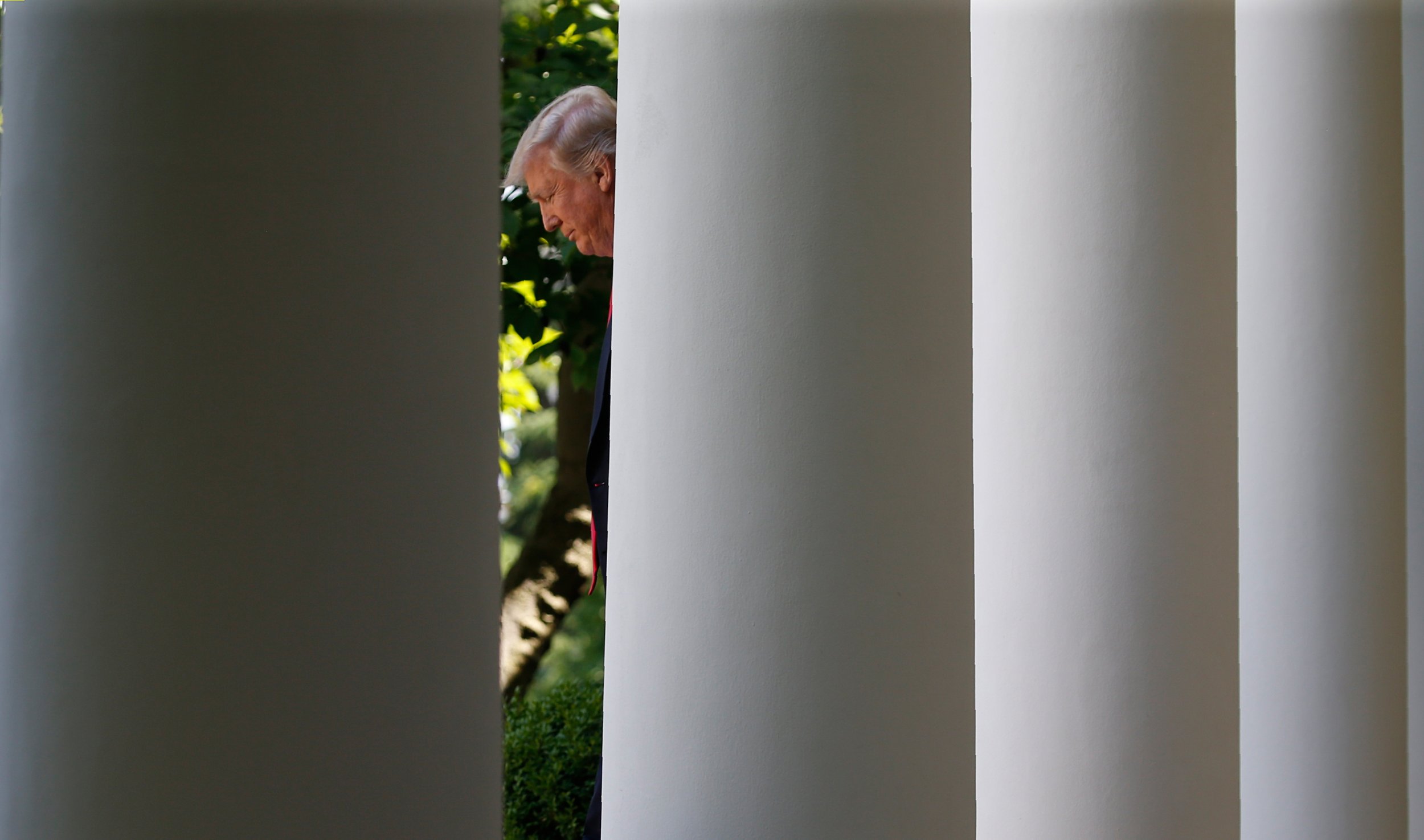 President Donald Trump's administration moved quickly to try and lift economic sanctions on Russia and other punishments former President Barack Obama had put in place as soon as it took office in January, according to multiple sources who have spoken with Yahoo News.
"There was serious consideration by the White House to unilaterally rescind the sanctions," according to Dan Fried, who retired in February as Coordinator for Sanctions Policy at the State Department.
Fried told veteran investigative journalist Michael Isikoff, a former national investigative correspondent for NBC News and Newsweek alumnus, that in the early weeks of the administration he got several "panicky" calls from U.S. officials. They asked: "Please, my God, can't you stop this?"
The sanctions in question included those imposed by Obama for Russia's annexation of Crimea in 2014 and others inflicted late last year to punish Moscow for its suspected efforts to interfere in the 2016 election. The plans Trump's administration considered early on included returning diplomatic compounds seized from Russia in late 2016—recent reports say Trump is currently working to put this plan into action.
Lifting the sanctions "would have been a win-win for Moscow," according to Tom Malinowski who served as assistant secretary of state for democracy until inauguration day. Malinowski told Yahoo News that he heard the administration was working on a "grand bargain" with Russia.
Read more: Russians claimed financial dirt leverage on Trump team, says report
In April, Secretary of State Rex Tillerson said clearly that the U.S. would not lift sanctions on Russia until President Vladimir Putin hands Crimea back to Ukraine.
But Fried and Malinowski heard differently at the beginning of the administration. Both joined efforts to lobby Congress to bring in bipartisan legislation to prevent the rollback of sanctions.
At the beginning of this year senators Ben Cardin, ranking member of the Senate Foreign Relations Committee, and John McCain, chairman of the Senate Armed Services Committee, moved to table legislation which would codify the sanctions and give Congress control of rescinding them. That bill stalled in early May after Republican Senator Bob Corker, who chairs the Senate Foreign Relations Committee, opposed it.
This week the bipartisan leaders of the Senate Banking Committee proposed their own bill to increase sanctions on Russia, hitting the country's mining and railway industries.
In its early days, the Trump administration sought to strike a deal with Russia by seeking cooperation against the Islamic State militant group in Syria in return, two former officials said. This came in the form of a "tasking" order at the Bureau of European and Eurasian Affairs within the State Department. The order asked officials to draw up a list of options, including sanctions relief and the return of the seized diplomatic buildings in Maryland and New York.
The Washington Post reported on May 26 that Trump's son-in-law, Jared Kushner, and then chief foreign policy adviser, Michael Flynn, met with Russia's ambassador to Washington during the presidency's transition period. Kushner reportedly attempted to set up a communications back channel with Moscow from Russian diplomatic facilities. The plan was rejected, but picked up by American intelligence in communications between Russian Ambassador Sergey Kislyak and his superiors.
According to leaked intelligence reports, Flynn reportedly indicated to Kislyak during a phone call during the transition that Russia could expect a review of the sanctions under the Trump administration.
"We've been reviewing all the sanctions—and this is not exclusive to Russia," a senior White House official told Yahoo News. "All the sanctions regimes have mechanisms built in to alleviate them." they said, adding they hoped "the Russians would take advantage of that" by returning Crimea to Ukraine.