President Donald Trump continued his long-running spat with Michigan's Democratic Governor Gretchen Whitmer over COVID-19 telling her to "open up" the state, as he commented on an alleged plot to kidnap her being foiled by the FBI.
It was announced by the agency Thursday that several men associated with far-right militia groups had been arrested on federal and state charges over allegations of having planned to kidnap Whitmer.
Following the FBI revealing these details, Whitmer criticized Trump over his recent comments when asked to condemn white supremacist groups during his debate with Democratic presidential candidate Joe Biden.
She said that "hate groups heard the president's words not as a rebuke but as a rallying cry," and suggested he was complicit in their actions.
Trump responded to Whitmer's comments on Twitter last night, criticizing her for having done a "terrible job."
"Governor Whitmer of Michigan has done a terrible job. She locked down her state for everyone, except her husband's boating activities," he wrote.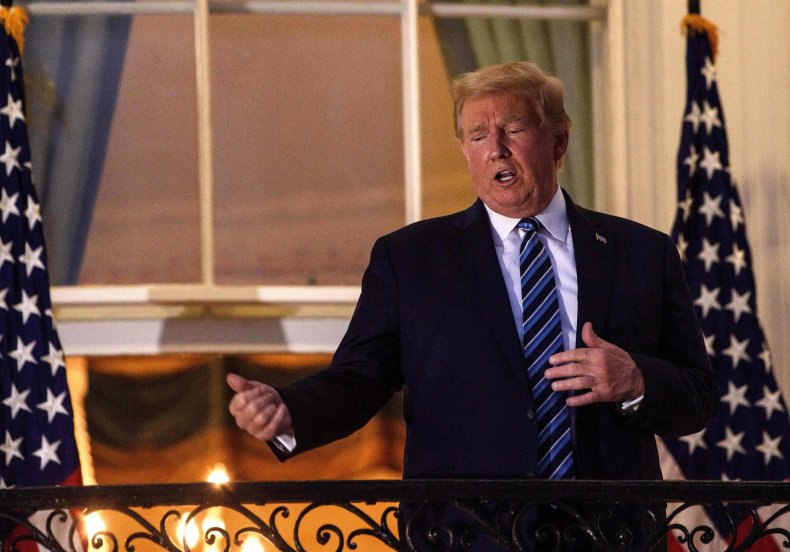 "The Federal Government provided tremendous help to the Great People of Michigan. My Justice Department and Federal Law Enforcement announced today that they foiled a dangerous plot against the Governor of Michigan. Rather than say thank you, she calls me a White Supremacist—while Biden and Democrats refuse to condemn Antifa, Anarchists, Looters and Mobs that burn down Democrat run cities."
In regards to his position on such groups, he continue: "I do not tolerate ANY extreme violence. Defending ALL Americans, even those who oppose and attack me, is what I will always do as your President! Governor Whitmer—open up your state, open up your schools, and open up your churches!"
Trump and Whitmer have clashed in the past, with the president having taken issue with her response to the COVID-19 pandemic.
She caught attention, and received criticism from detractors, over the speed in which she implemented stay-at-home measures in the state and strict social distancing policies amid the COVID-19 pandemic.
Whitmer faced protests amid lockdown measures in the state, with armed protesters filling the state capitol, and accused Trump at the time of encouraging those involved.
Trump had shared tweets such as: "LIBERATE MICHIGAN!"
In regard Whitmer's recent comments on Trump, a previous statement from White House Press Secretary Kayleigh McEnany, obtained by Newsweek, said: "President Trump has continually condemned white supremacists and all forms of hate.
"Governor Whitmer is sowing division by making these outlandish allegations. America stands united against hate and in support of our federal law enforcement who stopped this plot."
Newsweek has contacted Whitmer and the White House for further comment.