Trump Win Would Be 'Biggest Polling Miss of the 21st Century' as Bookmakers Predict Biden Landslide
Joe Biden is pegged as the bookmakers' clear odds-on favorite heading into the 2020 election.
However, a predicted landslide victory hasn't deterred bettors from clamouring to wager for a Donald Trump victory in what one leading bookmaker described would be the "biggest polling miss of the 21st century."
Biden has been the betting favorite to win the 2020 Presidential election since May.
And with one day to go until election day, the Democratic nominee leads the polls with a 61.9 percent implied probability of clinching victory ahead of Trump, according to OddsChecker, which aggregates betting data from dozens of bookmakers.
It is a similar story with Betfair, who gave Biden a 60 percent chance of clinching victory.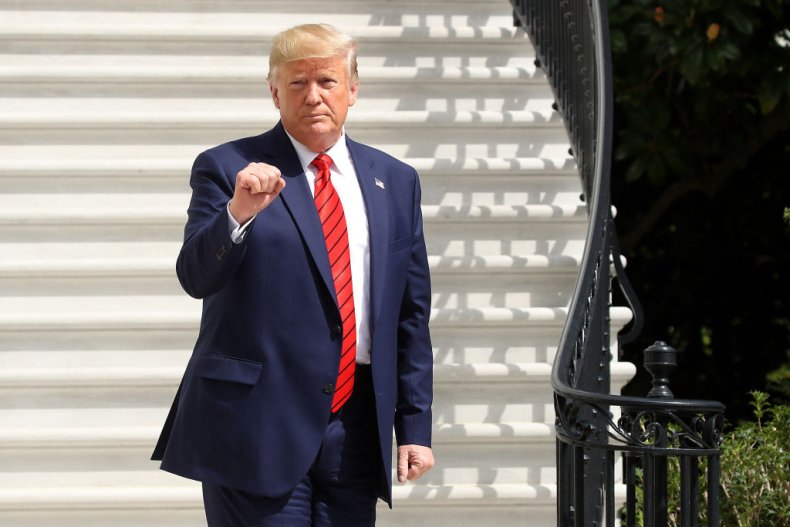 "A bet on Trump is a bet on the biggest polling miss of the 21st century, by a big margin," professional politics gambler and Betfair election expert Paul Krishnamurty said. "The odds imply that world-changing outcome is a 34 percent chance."
According to Krishnamurty, 99 million Americans have already cast their vote, with 160 million expected to finalise their ballots by the end of the day.
Using polling data by YouGov collated from early and in-day voters, the betting expert believes this equates to a Biden win "by around 13 million votes."
"That's 10 million more than [Hillary] Clinton's popular vote margin and equates to a landslide in anyone's language," he said.
Krishnamurty reiterated the significance of swing states Michigan, Wisconsin and Pennsylvania in determining the course of the election.
All three were gained by Trump by wafer-thin margins in 2016 but now appear firmly to be in Biden's hand.
The former Vice President has consistently polled ahead of Trump in each state since the summer.
The Democrat candidate's lead in both Michigan and Wisconsin is largely due to his support from female voters, Newsweek reported last week.
At this point for Trump to secure a victory, he would have to pull off a series of remarkable upsets, including winning in the Democrats strongholds of California, Illinois, Connecticut, Maine and Delaware.
George H.W. Bush remains the last Republican to win in California in the race for the White House, receiving 51.1 percent of votes in 1988.
In each of the seven presidential elections held in the intervening 32 years, the state has voted for the Democratic candidates who on average have received 55.4 percent of votes.
In the last three presidential elections, support for the Democratic Party in California has grown even stronger. Barack Obama took the state with 61 percent of votes in 2008 and 60.2 percent as he won a second term four years later, while in 2016 Hillary Clinton won 61.7 percent of votes compared to Trump's 31.6 percent.
Similarly, Illinois, Connecticut and Maine have all voted for the Democratic candidate in each presidential election dating back to 1992.
According to an average compiled by FiveThirtyEight, Biden leads Trump by 29.2 points and 16 points in California and Illinois respectively, while his lead in Connecticut and Delaware stands at 26.3 and 24.3 points respectively.
However, not all agree. Former MLB star Aubrey Huff launched a public tirade against "fake media polls" and insisted there would be a landslide win for the Republican incumbent.
Huff, who has been an outspoken supporter of Trump, urged fellow Trump voters to disregard the polls, suggesting they were not reliable and specifically designed to give Democrats a pretext to challenge the legitimacy of Trump's victory.
"The fake media polls have the left convinced that Joe Biden is going to win," he tweeted on Monday.
"So that when he loses massively they'll scream voter fraud. Perfect excuse to loot & riot. The media is the real enemy of America."