Trump Requests Wisconsin Recount, But Chances of Election Result Changing Extremely Unlikely
President Donald Trump's move for a recount in Wisconsin presents a longshot chance of actually flipping the state's election result.
In a statement released Wednesday, Trump 2020 campaign manager Bill Stepien said the president was "well within the threshold" to request a recount and would immediately do so.
"Despite ridiculous public polling used as a voter suppression tactic, Wisconsin has been a razor thin race as we always knew that it would be. There have been reports of irregularities in several Wisconsin counties which raise serious doubts about the validity of the results."
Stepien's statement provided no details of the alleged irregularities. Newsweek has contacted the Trump campaign for comment.
A candidate can request a recount if a race is within one percentage point and, according to The Associated Press, Biden is leading by 0.624 percent of the vote from nearly 3.3 million ballots counted. Unofficial results give Biden a margin of around 20,000 votes over Trump.
Wisconsin accounts for 10 Electoral College votes of the 270 a candidate needs to secure the White House.
While recounts have resulted in a different victor in the past, this is generally a rare occurrence. According to a report from FairVote, in 5,778 statewide elections over the last 20 years there have been 31 statewide recounts that have been completed.
Of those 31, three have resulted in overturning the outcome of the race. All of those have occurred when the original margin of victory was below 0.05 percent, far below what Biden's advantage over Trump looks set to be.
"Given past election recounts with outcome reversals, we should not expect outcome reversals unless the margin of victory is within 0.1% at most," an article from FairVote expanding upon its reports states.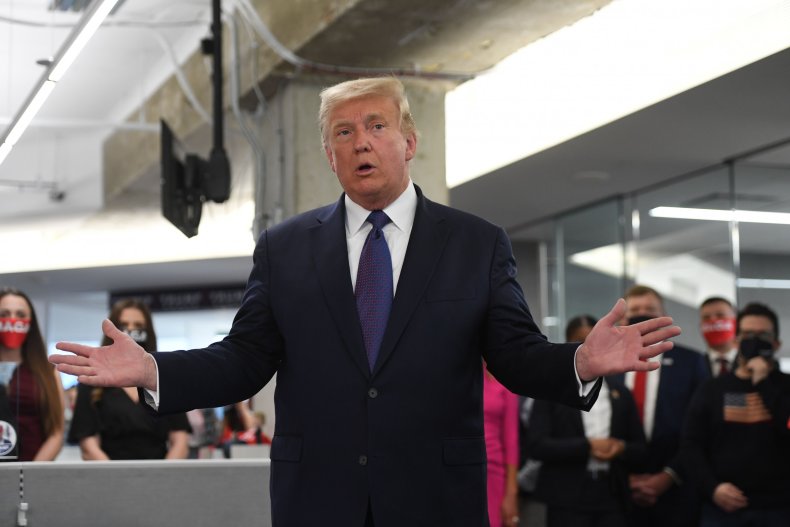 The three recounts which changed results were in the race for U.S. Senate in 2008 in Minnesota, the 2006 contest for auditor in Vermont and the gubernatorial election in Washington in 2004.
In the last twenty years, in presidential elections there have only been two statewide recounts—both of which led to the original victor being upheld and only narrowly shifted the numbers.
In 2000, Florida's recount between Al Gore and George W. Bush lasted weeks, with Bush's victory eventually being upheld. In 2016, Green Party candidate Jill Stein requested a Wisconsin recount, which also upheld the original call—which was a Trump victory.
Amid Trump's call for a recount and legal challenges launched over vote counts, Biden has expressed his belief he will emerge the victor.
"My friends, I'm confident we'll emerge victorious," he said. However, he stopped short of prematurely branding himself the winner, as Trump did previously.
According to current calls, Biden could be just one state away from an Electoral College victory, with AP's data putting him on 264 Electoral College votes.
With Trump and Biden racing to reach 270, the graphic below from Statista shows the tightest election races, according to the Electoral College, since 1896.