Trump's Former Campaign Manager Says 'No Provision' Under Constitution Allowing Him to Be 'Reinstated'
Corey Lewandowski, Donald Trump's 2016 campaign manager, dismissed speculation from some allies of the former president that he can be "reinstated" as commander in chief.
The former Trump campaign official, who now serves as the chair of the Make America Great Again Action super PAC, was asked about the groundless claims that Trump can be "reinstated" during an interview with Fox News Sunday. Pro-Trump attorney Sidney Powell and MyPillow CEO Mike Lindell have claimed that the former president can be reinstated, and The New York Times reported that Trump has suggested to associates this could happen in August.
"The president and I have never had that conversation about him being reinstated," Lewandowski told Fox News Sunday this weekend. He said he couldn't speculate about what Trump had possibly discussed with others.
"I know of no provision under the Constitution that allows that to occur, nor do I know of any provision under the Constitution that allows an individual that lost an election to come back in if a recount is dubbed inaccurate," the conservative political operative said.
Lewandowski argued that there are "election integrity matters that we need to deal with."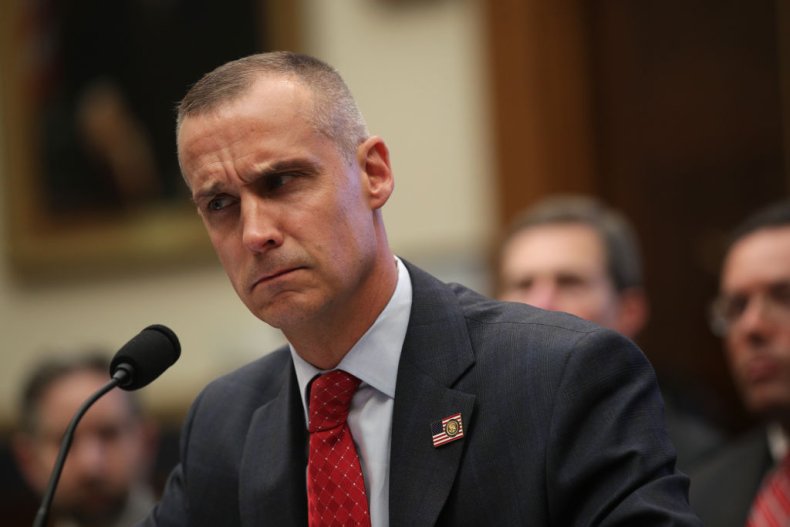 Last weekend during the "For God & Country Patriot Roundup" conference in Dallas, Texas, Powell again put forward groundless claims about the 2020 election and said Trump could return to the White House.
"He can simply be reinstated," the attorney falsely claimed.
"And President Trump should be moved back in. I'm sure there's not going to be credit for time lost, unfortunately. Because the Constitution itself sets the date for inauguration. But he should definitely get the remainder of his term and make the best of it. That's for sure," Powell insisted.
Lindell has falsely suggested that this could happen by August, as Trump reportedly has told associates as well.
"If Trump is saying August, that is probably because he heard me say it publicly," the MyPillow CEO told The Daily Beast last week. "It is my hope that Donald Trump is reinstated, after all the proof comes out, by the end of August, but I don't know if it'll be that month, specifically."
The New York Times reported that three people familiar with Trump's remarks have confirmed that he has told several people that he'll be "reinstated" in August.
Trump and his allies—like Powell and Lindell—continue to promote baseless conspiracy theories and lies about the 2020 election. They claim falsely that the election was "rigged" or "stolen" to elect President Joe Biden, but have not provided evidence to substantiate this extraordinary allegation.
Dozens of election challenge lawsuits filed by Trump and his supporters have failed in state and federal courts. Even judges appointed by the former president or other Republicans have rejected the allegations. Meanwhile, multiple audits and recounts in key battleground states—including in states where Republicans who backed Trump oversaw the election—have reaffirmed Biden's win.
Former U.S. Attorney General William Barr, who was widely viewed as one of Trump's most loyal Cabinet members, said in December that there was "no evidence" of widespread fraud that would impact the election results. The Cybersecurity and Infrastructure Security Agency at the Department of Homeland Security, which was led by a Trump appointee at the time, said after the election that there was "no evidence that any voting system deleted or lost votes, changed votes, or was in any way compromised."
Newsweek reached out to Trump's office for comment.