Trump's Former Christian Policy Adviser Says President's Supporters Are 'A Spiritual Weapon of God'
Televangelist Frank Amedia, a former campaign adviser to Donald Trump, urged his followers to fast and pray for the president, saying that his supporters are "a spiritual weapon of God" and that they should keep their "spear sharp."
Amedia served on Trump's 2016 presidential campaign as a liaison for Christian policy. He is the founder of Touch Heaven Ministries and pastor of the Touch Heaven church in Canfield, Ohio. Right Wing Watch, which first reported Amedia's comments, noted that the religious leader founded the POTUS Shield network on the night Trump was elected.
"We are a weapon, a spiritual weapon of God that has been anointed and called for such a time as this," the pastor said in a "POTUS Shield Alert" video message posted to his ministry's YouTube channel on Monday. Amedia was trying to comfort his followers who may be concerned about the various controversies surrounding the president.
"I want to assure you that we have nothing to fear," the pastor said at the start of his message. But he then told his followers that "we need to keep our shield up and we need to keep our spear sharp." He urged viewers to spend the next 21 days fasting and praying with him to support the president.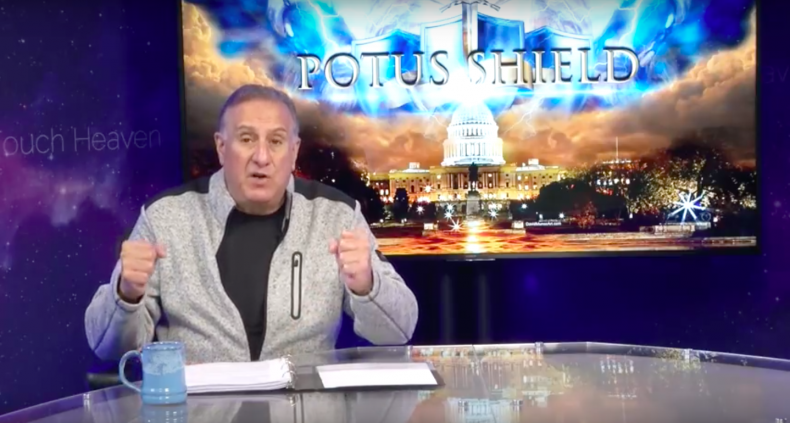 Amedia went on to take aim at the president's opponents. "God may allow them to have some life for a short while so that then he can bring his disaster on those forces that are against the call of God," he said.
Discussing the escalating situation with Iran and Trump's controversial decision last week to order a military strike that killed military commander Qassem Soleimani, Amedia said this was in line with what God wanted. "God is a man of war," he maintained.
Evangelical Christians have remained a key base of support for Trump since his 2016 campaign. In the last election, just over 80 percent of white evangelical Christians voted for Trump, according to polls.
Support from the community has remained high since then, with highly religious white evangelicals giving the president a 69 percent approval rating in 2018 and the first quarter of 2019, according to Gallup. In October, the Public Religion Research Institute found that 99 percent of Republican evangelicals were opposed to the House impeachment inquiry against Trump, somewhat higher than Republicans in general.
After Trump's impeachment last month, the prominent evangelical magazine Christianity Today came out with an editorial supporting the House's action, leading analysts to speculate that the president's support from the religious community was waning. But nearly 180 prominent evangelical leaders quickly published an open letter condemning the article, with many strongly criticizing the magazine.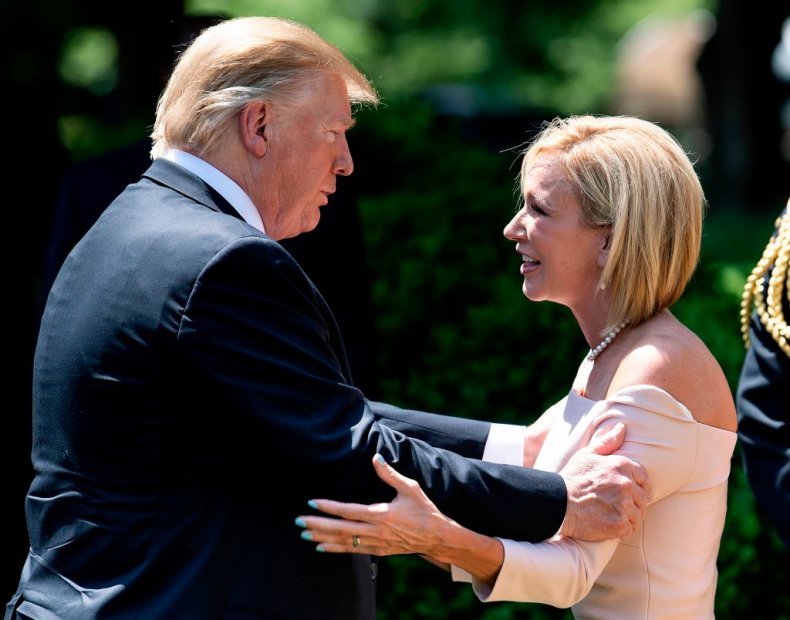 The president's spiritual adviser, Paula White, a wealthy televangelist from Florida, was appointed late last year to spearhead the president's Faith and Opportunity Initiative. Shortly after she took on the official White House role, White began a prayer initiative for the president along with other evangelical leaders. In her prayer launching the effort, White suggested that the president's opponents "operate in sorcery and witchcraft."
Other Christian Trump supporters have argued that Trump's critics are possessed by the devil and use dark magic. "They're trying to place hexes and curses on President Trump," evangelical pastor Perry Stone said in a late-October prayer service, referring to Democrats in Congress.
"I have never, in any nation of the world...seen people raised up with demons in them [like] in Washington," Stone added. "They have demons in them. You can look at their eyes when they almost start foaming at the mouth."