Trump Invited Clinton Accusers To Debate, Now Dems Invite Sexual Assault Survivors To State of Union Address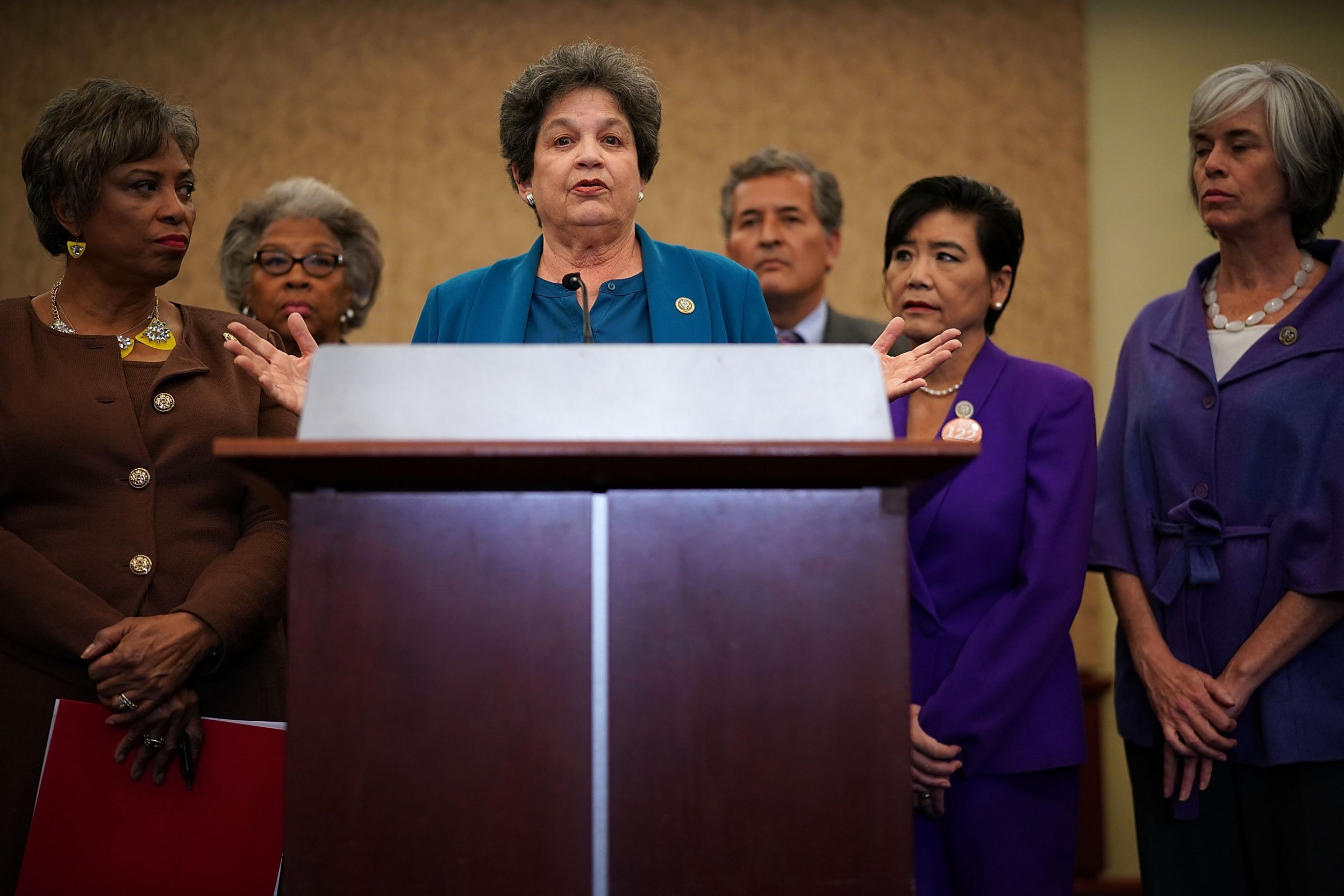 Democratic House members are planning to bring sexual assault survivors as their guests to President Donald Trump's State of the Union address later this month in a bid to highlight the issue of sexual misconduct.
Each lawmaker in the House and Senate is allowed one guest ticket to the annual address and can decide who they want to bring.
"Some members will be bringing survivors of sexual assault and advocates as their guests," an aide to Representative Lois Frankel (D-Fla.) told NBC News.
Frankel, who leads the Democratic Women's Working Group in the House (DWWG), has been a prominent voice in raising awareness around sexual misconduct.
Last month, 56 members of the DWWG issued a formal request calling for a congressional investigation into sexual misconduct allegations against Trump.
One lawmaker appeared to suggest the move to bring sexual assault survivors to the president's State of the Union address could be "retaliation" after Trump organized a press conference for women who had accused President Bill Clinton of sexual misconduct ahead of a debate with Democratic nominee Hillary Clinton during the 2016 presidential election campaign.
Read more: Do American courts have a problem with sexual harassment? Supreme Court to review standards in 2018
The lawmaker, who asked not to be identified, told NBC Democrats would be "no better" than Republicans if they decided to "retaliate" at the State of the Union address.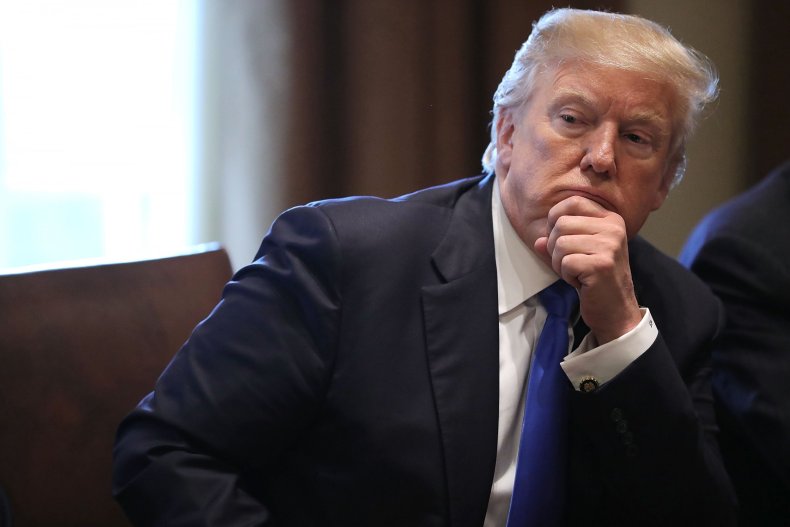 Trump has faced numerous accusations of sexual misconduct since before taking office, with at least 17 women accusing him of sexual assault and harassment. He has repeatedly denied the claims, going so far as to accuse Democrats of "fabricating" stories after four of his accusers held a press conference to share their experiences.
The president dismissed the allegations against him as "fake news," tweeting: "Despite thousands of hours wasted and many millions of dollars spent, the Democrats have been unable to show any collusion with Russia - so now they are moving on to the false accusations and fabricated stories of women who I don't know and/or have never met. FAKE NEWS!"
A number of Democrats told NBC that they were not aware of any discussion of inviting victims of Trump's alleged harassment to the address, but said that invitations would be extended to other survivors.
Juanita Broaddrick, who has previously accused Bill Clinton of sexual assault and wrote the book "You'd Better Put Some Ice on That: How I Survived Being Raped By Bill" tweeted out: "I'd be happy to go [to the address] and wear black to represent all the victims of Bill and Hillary Clinton."
Trump supporters have also rushed to accuse Democrats of hypocrisy for holding Trump accountable over sexual assault claims without addressing those levied against Bill Clinton, with some similarly calling on the president to invite Broaddrick to the address.
"I don't remember female Dems wearing black to Bill Clinton's State of the Union addresses," one critic said on Twitter.
"Trump needs to have Juanita Broaddrick sitting front and center, and he needs to introduce her."
Democratic lawmakers have said they are also planning on wearing black to the State of the Union address, mirroring the recent move by Golden Globe Award show attendees, which saw the majority of celebrity guests wearing all black to signal their support for and solidarity with survivors of sexual assault and harassment.
One Democrat, Rep. Earl Blumenauer (Ore.) announced last week that he would be boycotting Trump's address altogether.
"Rather than listening to yet another destructive and divisive speech by Trump, I will not attend this year's annual address to Congress," he said in a statement.
The president is expected to deliver his address on Capitol Hill on January 30th.
The annual message presented by the U.S. president to a joint session of the United States Congress typically includes a budget message and economic report of the nation, while also providing the president with an opportunity to outline their legislative agenda and national priorities for the year ahead.