Donald Trump's Israel Adviser: We Will Go Ahead With Embassy Move to Jerusalem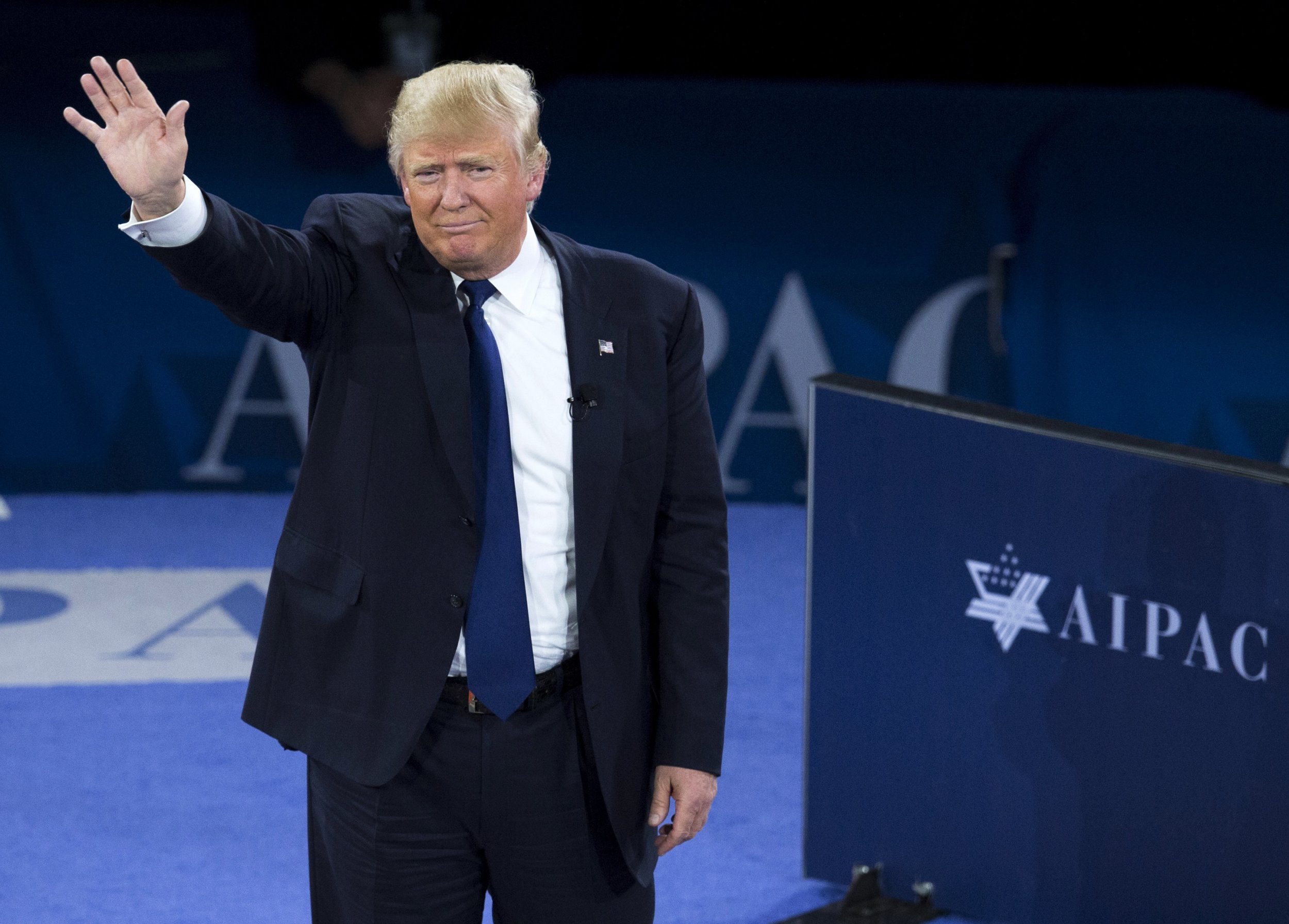 U.S. President-elect Donald Trump will enact his pledge to move the U.S. embassy from the Israeli coastal city of Tel Aviv to Jerusalem, recognizing the city as Israel's capital, according to one of his top advisers on Israeli matters.
"It was a campaign promise and there is every intention to keep it," David Friedman told The Jerusalem Post Wednesday. "We are going to see a very different relationship between America and Israel in a positive way."
Trump secured a victory in Tuesday's vote that defied the pollsters, and Israeli policymakers are confident that the construction magnate will be the American leader they want in power, with Education Minister Naftali Bennett saying his election was the end of Palestinian hopes for a sovereign state.
The policymakers were quick to call for him to act on his pledge Wednesday, with right-wing Justice Minister Ayelet Shaked saying that moving the embassy would demonstrate the "brave friendship" between the U.S. and Israel.
Jerusalem Mayor Nir Barkat and Deputy Foreign Minister Tzipi Hotovely, from Israeli Prime Minister Benjamin Netanyahu's Likud party, also called for Trump to move quickly.
Previous U.S. leaders have been hesitant to recognize Jerusalem as Israel's capital because of the political implications to Washington's position of securing a peace agreement between Israel and Palestine based on a two-state solution.
Palestinians have earmarked East Jerusalem as the capital of any future Palestinian state, with the West Bank and the Gaza Strip as parts of the state. But Trump has previously encouraged Israel to continue to build settlements in East Jerusalem and the West Bank, an enterprise that Washington has regularly criticized as an impediment to peace. Thus, any move of an embassy to Jerusalem would anger the Palestinians as it would suggest that the U.S. had defined the entire city of Jerusalem as Israel's capital.
Friedman, who acts as the co-chair of Trump's Israel Advisory Committee and could be in line to become the U.S. ambassador to Israel, said the dip in relations between President Barack Obama and Netanyahu would be no more when Trump entered office in January.
"The level of friendship between the U.S. and Israel is going to grow like never before, and it will be better than ever, even the way it was under Republican administrations in the past," he said.
"The hostility will be gone between Israel and the U.S.," Friedman continued. "We know how Obama treated the prime minister of Israel and how [Hillary] Clinton berated the prime minister... We will move forward with mutual respect and mutual love and a much better future for the U.S. and Israel."