Legal experts quickly knocked former President Donald Trump's lawsuit filed Thursday targeting former Democratic presidential candidate Hillary Clinton, the Democratic National Committee (DNC) and a number of others—calling it "absurd" and "garbage."
Trump's attorneys filed the lawsuit in the Southern District of Florida, claiming that Clinton and other members of the DNC "orchestrated an unthinkable plot—one that shocks the conscience and is an affront to this nation's democracy." The alleged plot in question involved falsifying records and manipulating data in an attempt to "cripple Trump's bid for presidency" during the 2016 election, they contend.
With the lawsuit, the former president is seeking to recoup some $24 million in legal fees and lost business earnings that his attorneys say resulted from allegations that his campaign colluded with Russia during the 2016 presidential race. The filing says that the amount of damages is "continuing to accrue, as well as the loss of existing and future business opportunities."
A number of legal experts quickly mocked and criticized the lawsuit, however, with some suggesting Trump and his attorneys could be sanctioned by the court.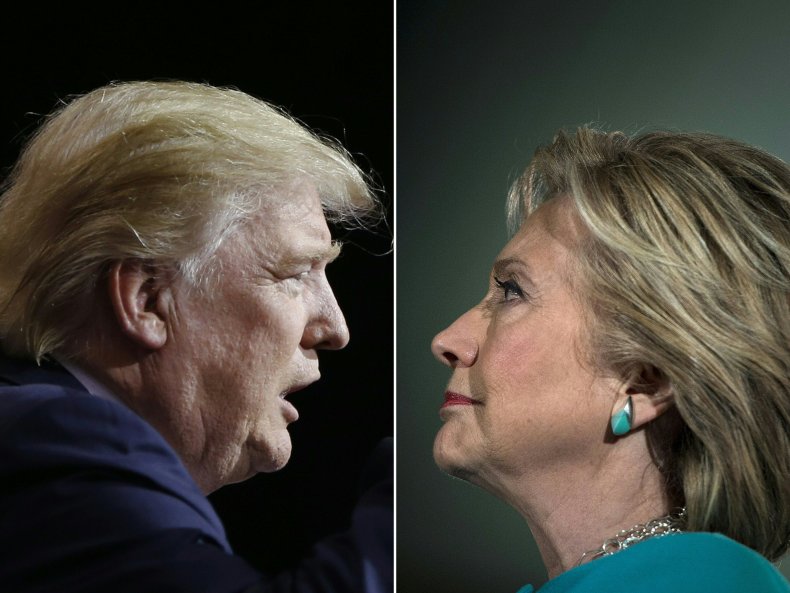 "An absurd lawsuit by an absurdly litigious former president who has only himself to blame for being compromised by Putin and thus looking like he is compromised by Russia," Laurence Tribe, a professor of Constitutional Law at Harvard, tweeted on Thursday.
"These lawyers should be embarrassed for filing this lawsuit. In fact, every lawyer should be embarrassed that it even exists," Mark S. Zaid, a national security attorney, wrote in a Twitter post.
"Don't be surprised when a Motion for Rule 11 sanctions are filled against both Trump and his lawyers," he added.
"It's difficult to put into words just how deeply flawed and utterly hopeless this lawsuit is," former federal and state prosecutor Elie Honig, who now works as a legal analyst for CNN, assessed in a tweet.
Bradley P. Moss, an attorney focusing on national security, tweeted that "you couldn't even pay" him "to read this garbage."
"This isn't a serious lawsuit. It won't survive a motion to dismiss and is receiving far more attention than it deserves," Renato Mariotti, a former federal prosecutor, tweeted.
"As an indication of the quality of Trump's complaint, Count III alleges 'injurious falsehood,' an obscure state law tort that is essentially trade libel. In support, Trump cites a federal law that has nothing to do with it. 18 U.S.C. § 2701 is the Stored Communications Act," Max Kennerly, a trial lawyer, tweeted.
Trump's attorney Alina Habba told Newsweek on Thursday: "The lawsuit filed today outlines the Defendants' nefarious plot to vilify Donald J. Trump by spreading lies to weave a false narrative that he was colluding with Russia."
In addition to Clinton and the DNC, the new 108-page lawsuit also targets former FBI director James Comey, other FBI officials, several Clinton campaign advisers and the retired British spy Christopher Steele, who infamously compiled a dossier on Trump. Steele's dossier alleged that Russia had substantial dirt on the former reality television star, positing that he was compromised and under the Kremlin's influence.
Nick Merrill, a spokesperson for Clinton, told The Washington Post that the lawsuit was "nonsense." Newsweek reached out to the DNC for comment, but did not immediately receive a response.
Steele reportedly told a Justice Department inspector general probe that he was not biased against Trump and his family. The former British spy said "if anything he was 'favorably disposed' toward the Trump family before he began his research because he had visited a Trump family member at Trump Tower and 'been friendly' with [the family member] for some years," according to a Justice Department document CNN reported in December 2019.
While no evidence has emerged demonstrating that Trump was colluding with Russia during his 2016 presidential campaign, the allegation was investigated thoroughly. A Republican-led Senate panel did conclude in August 2020 that Russia used Trump's former campaign chair Paul Manafort as well as the WikiLeaks website in an effort to assist the former president's 2016 campaign.
Newsweek reached out to Trump's press office for comment on the legal experts' assessment, but did not immediately receive a response.