Trump's Mass-Producing Promising Vaccine Candidates, But WHO Says There May Never Be a 'Silver Bullet' Cure
Nearly five months after the World Health Organization declared the novel coronavirus a pandemic, Director-General Tedros Adhanom Ghebreyesus cast doubt on the possibility that the world will find a "silver bullet" to stop the virus' spread.
"A number of vaccines are now in phase three clinical trials and we all hope to have a number of effective vaccines that can help prevent people from infection," Ghebreyesus said during a WHO news briefing on Monday. "However, there's no silver bullet at the moment and there might never be."
Dozens of research teams around the world are working on developing COVID-19 vaccines, but none have proven effective yet. While it typically takes scientists years to create a working vaccine, politicians and pharmaceutical companies began working together earlier this year to shorten that delivery time as the contagious virus began spreading rapidly across the globe.
The WHO said health officials reported more than 17.6 million COVID-19 cases and more than 680,000 deaths worldwide by Saturday, August 1. The U.S. is currently the country with the greatest number of cases, with more than 4.6 million reported by Monday, August 3, according to data compiled by researchers at Johns Hopkins University.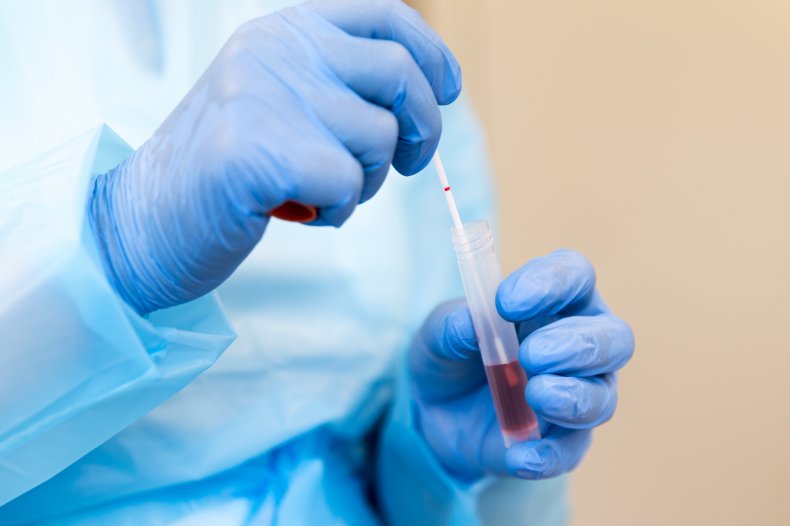 In pursuit of a COVID-19 vaccine, President Donald Trump earlier this year launched "Operation Warp Speed," a Department of Health and Human Services (HHS) project that invests in vaccine candidates which officials within the Trump administration identify as showing promise. Trump referenced several candidates receiving support from his administration through the project during a news conference last week and said the U.S. will create a working vaccine "very soon."
"We're mass-producing all of the most promising vaccine candidates in advance so that on the day one that it's approved it'll be available to the American people immediately—and will probably have a lot for a lot of other people throughout the world," Trump said.
Some of those candidates already started their final phase of human testing. Others are expected to enter the final phase within the next few weeks, Trump said.
The HHS said it aims to have 300 million vaccine doses ready to distribute by January 2021.
Some health professionals said it may be necessary to develop multiple vaccines in order to put a stop to the pandemic. Dr. Anthony Fauci, the director of the National Institute of Allergy and Infectious Diseases and member of the White House's coronavirus task force, said earlier this year it was likely more than one will be needed to properly immunize the global population.
Newsweek reached out to the HHS for comment but did not receive a response in time for publication.
Until at least one vaccine receives approval for widespread use, Ghebreyesus said world leaders need to focus on slowing the virus' spread and tracking cases down whenever and wherever they pop up.
"For now, stopping outbreaks comes down to the basics of public health and disease control," Ghebreyesus said. In addition to preventative measures every individual can take—including practicing good hygiene, wearing a face covering and abiding by social distancing recommendations—Ghebreyesus said it is important for leaders to pursue frequent and widespread testing and contact tracing.
"We have seen around the world that it's never too late to turn this pandemic around," Ghebreyesus said.