Trump's Putin Summit: NATO Fears President's Meeting Will Undermine Alliance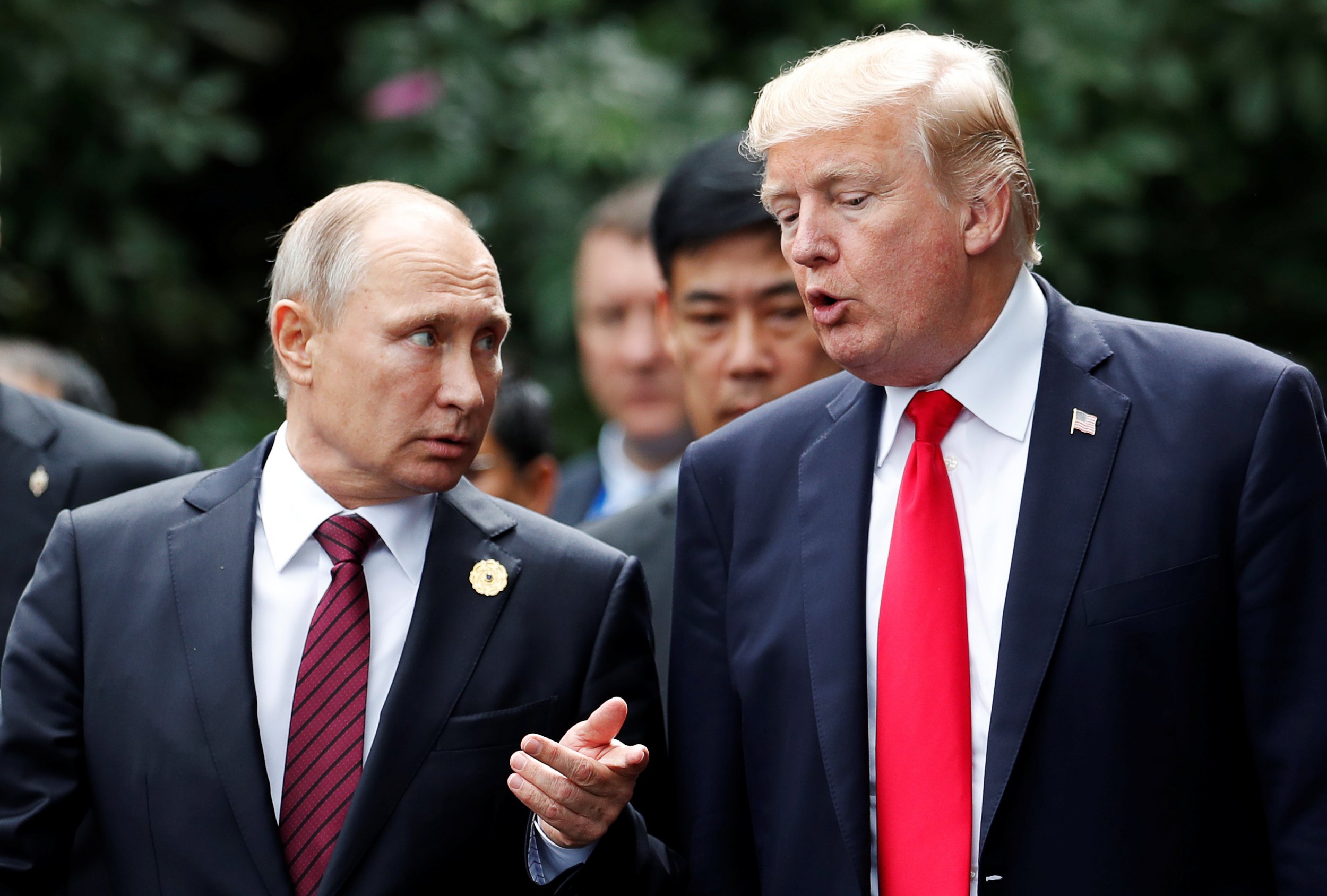 A possible meeting between Russian President Vladimir Putin and U.S. President Donald Trump next month is sparking concerns about the undermining of NATO.
Bloomberg reported that a meeting between the leaders is being considered either before the alliance's summit in Brussels on July 11 or after Trump's visit to the U.K. on July 13.
A U.S. official told CNN that Moscow is pushing for a meeting. Another source with the U.S. National Security Council said a meeting "is being worked on," with Vienna being considered as a venue.
It comes as the alliance is looking to discuss how to counter what it calls Russian aggression.
British officials fear the alliance could be undermined by any meeting between Putin and Trump, especially in light of the U.S. President's call to readmit Russia into the G8.
British Prime Minister Theresa May has also attempted to sideline Putin after the Salisbury poisonings the U.K. blames on Moscow.
A senior western diplomatic source told The Times that any meeting before the NATO summit would cause "dismay and alarm," adding: "It would be a highly negative thing to do."
A British government official also told the paper: "It's unclear if this meeting is after or before NATO and the U.K. visit. Obviously after would be better for us. It adds another dynamic to an already colorful week."
Reuters reported that U.S. national security adviser John Bolton would visit Moscow next week to prepare for a possible meeting between the heads of state.
Meanwhile NATO Secretary-General Jens Stoltenberg has said he hoped the alliance would keep together, despite Trump's criticism of it.
"The lesson of history is that we have been able to overcome our differences. Again and again, we unite around our common goal. We stand together. We protect each other," he said in a speech in London on Thursday, according to The Guardian.
Trump had two meetings with Putin last summer at the G-20 summit in Hamburg, Germany.
Although the Trump administration has slapped tough sanctions on those in Putin's circle and Trump has criticized Putin's alliance with Syria's Bashar al-Assad, the leaders are said to have friendly relations and speak regularly on the phone, The Hill reported.