Trump's Tweets an 'Insurance Policy' to Prevent Russia Investigation Bias, Former Campaign Manager Claims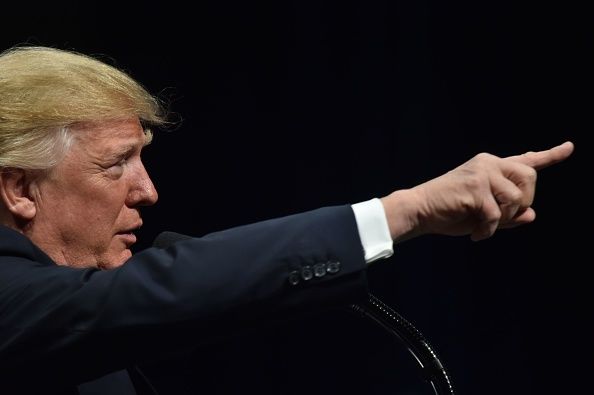 A former manager for President Donald Trump's campaign has defended Trump's tweets attacking the FBI and its top officials, calling them an "insurance policy" against bias.
"The president's tweets are an insurance policy for the American people to make sure that its leading law enforcement organization remains unbiased," the campaign manager Michael Caputo told CNN on Tuesday.
The comments come as Trump, his team, and conservative news anchors attempt to discredit special counsel Robert Mueller, a former FBI director whose team is investigating potential collusion between the Trump campaign and Russia to help Trump win the 2016 election. Trump also has lashed out the FBI more generally, saying the bureau's reputation is "in tatters," and personally attacked former FBI Director James Comey, current Director Christopher Wray, and Deputy Director Andrew McCabe.
RELATED: Trump's tweets about FBI could be witness intimidation, former White House lawyers say
Some pundits have speculated that Trump and his allies may be working to discredit the FBI in order to lay the groundwork for firing special counsel Mueller, whose investigation into Trump's inner circle will likely continue throughout 2018. The president has said he does not plan to fire Mueller. Others, however, say that Trump is trying to destroy the FBI's credibility with the public in order to cast doubt on whatever findings the bureau comes up with.
What's more, discrediting the FBI could provide Trump with a justification for pardoning any of his colleagues or family members caught up in the investigation into collusion with Russia. Trump has repeatedly called the Russia investigation a witch hunt.
On Tuesday, Caputo defended Trump's attacks, arguing that they are legitimate critiques of the professional conduct of members of the FBI.
"I know that's disappointing for some people, but the president is highlighting this bias to the American people for good reason," Caputo said. "If there's going to be an investigation it must be unbiased."
Mueller already has removed one FBI agent from his team for sending text messages to a colleague that insulted Trump. The move, which took place in July but wasn't reported until December, was meant to ensure that the investigative team was free of bias. However, Republicans still jumped on the agent's text messages as proof that the special counsel's team is biased against Trump.
Trump specifically attacked McCabe in a series of tweets on Saturday, and even suggested that the deputy director should be fired. The tweets focused on the alleged ties between McCabe's wife and Hillary Clinton.
McCabe's wife ran for a state Senate seat in Virginia in 2015, and her campaign was partially supported by money from the state Democratic Party and a Clinton ally.
"I think Andrew McCabe needs to be challenged on his impartiality," Caputo said Tuesday, defending the president's comments on McCabe. "And I think the president is doing that, and I appreciate those tweets. I consider them an insurance policy for America."
Deputy Attorney General Rod Rosenstein defended the FBI and Mueller's team during a December hearing on Capitol Hill.
"The special counsel investigation is not a witch hunt," Rosenstein affirmed.