U.N. Ambassador Nikki Haley Says Russia 'Certainly' Involved in U.S. Elections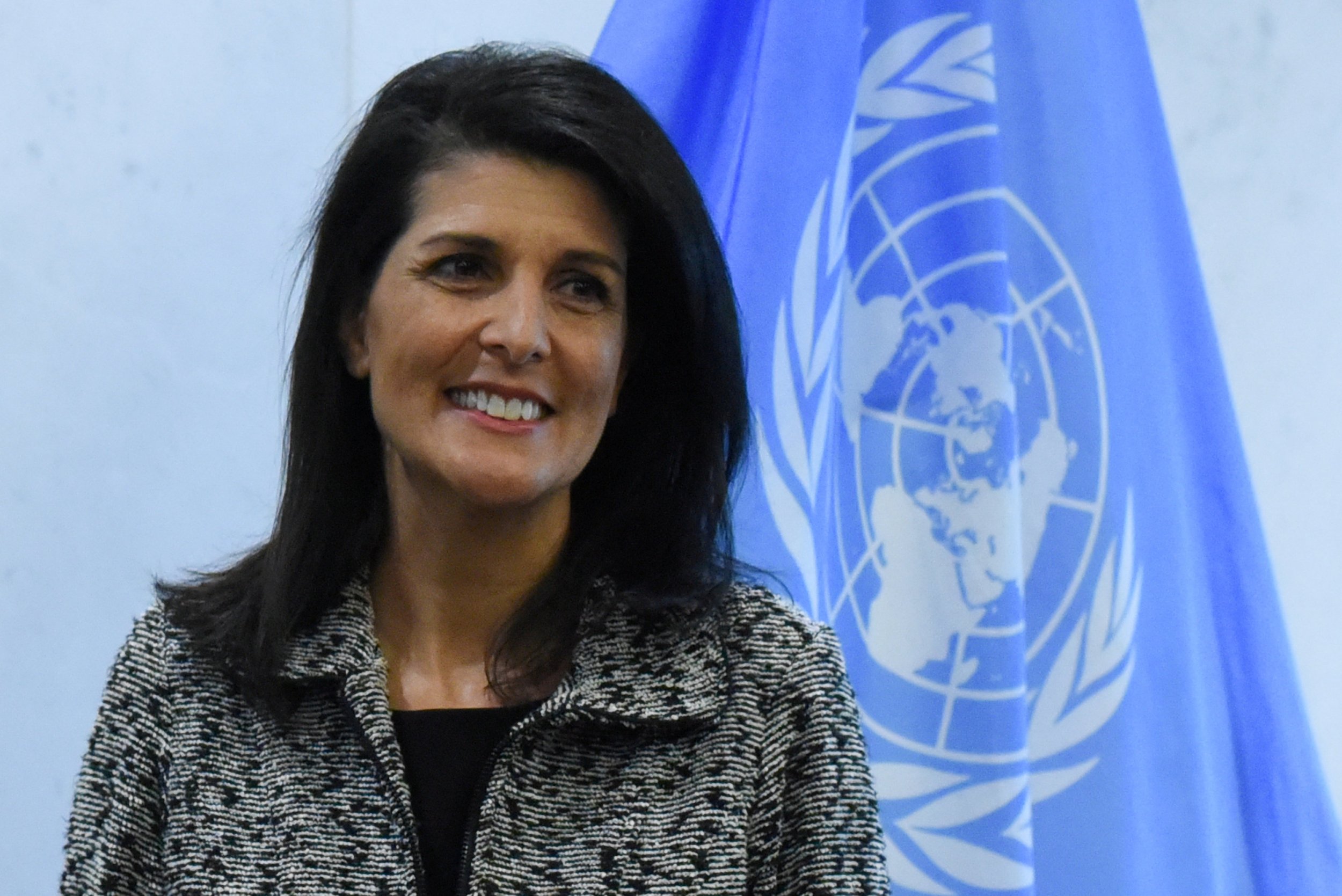 President Donald Trump's envoy to the United Nations Nikki Haley said Russia was "certainly" involved in the U.S. presidential election, noting she does not trust Russian President Vladimir Putin and that Trump is not stopping her from "beating up on Russia."
In an interview with ABC News broadcast on Sunday, she said despite the ongoing Russia scandal with some allies of Trump, "there's no love" between the U.S. and Russia.
Haley was measured in her call to reprimand Russia, noting that while "there is no question" of denying Russia's involvement, the U.S. should wait to "address Russia" after the official probe is finished. Allegations of Russian involvement in last year's presidential election first came from the Democrats, who accused Russian hackers of targeting them in order to favor Trump. Their claims were supported by 16 U.S. intelligence agencies and the Office of the Director of National Intelligence.
Read more: FBI Director James Comey tried to reveal Russian tampering months before election
Since then, Trump's reluctance to condemn Putin's style of government at home or his foreign policy towards Ukraine or Syria, as well as revelations about personal contacts between members of the Trump administration and Russian officials during the campaign, have caused an ongoing scandal.
Trump has praised Putin as "very smart" and called him a better leader than former President Barack Obama. But his personal attitude towards Russia has not been echoed by many of his cabinet picks, such as U.N. Ambassador Haley, who has repeatedly held a more conventional position on Russia.
"There's no love or anything going on with Russia right now," Haley told ABC News. "They get that we're getting our strength back, that we're getting our voice back and that we're starting to lead again."
When asked about why her atttitude toward Moscow differed from that of the president, Haley said Trump may not be a vocal critic of Russia but it was significant that he did not stop her from being one.
"I am beating up on Russia," Haley said. "[Trump] has got a lot of things he's doing, but he is not stopping me from beating up on Russia ...He's not stopping me on how we're working together [with Russia] to defeat ISIS."
Haley added that she and Trump do not trust Putin, saying that "this administration agrees that Russia's involvement in Ukraine is wrong."
"The president has not once called me and said, 'Don't beat up on Russia'—has not once called me and told me what to say," she emphasized.