Trump's Worst Week in Office, From Comey to the Health Bill Failure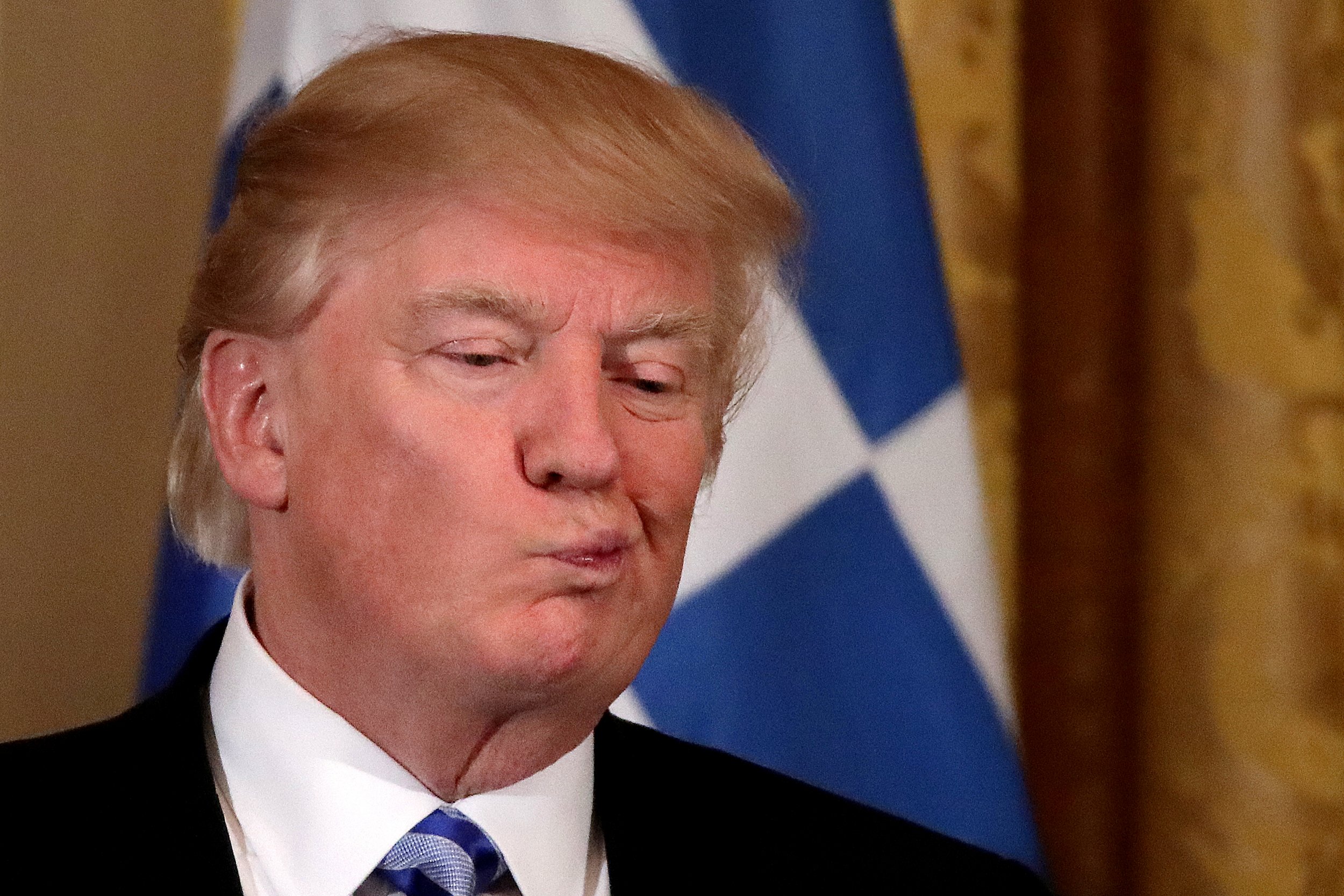 Donald Trump and Republicans' stunning inability to bring their healthcare bill to a vote in the GOP-controlled House of Representatives capped the president's worst week yet in office, beset by one controversy and setback after another.
RELATED: Why Trump can't spin his healthcare defeat
In just five days, the FBI confirmed the existence of an investigation into the Trump team's ties to Russian election meddling; the president's Supreme Court selection earned himself a Democratic filibuster; the administration's honeymoon with Benjamin Netanyahu hit the rocks; and Trump's self-made image as a master dealmaker suffered a humiliating blow. The president is no stranger to self-made controversies overshadowing White House messaging, but at least those wounds are self-inflicted. This week, the president, who skipped his traditional Mar-a-Lago jaunt Saturday, finds himself on the defensive with his agenda derailed by events he can't fully control.
5 Days of Setbacks
Months of innuendo, cries of "fake news" and wild Trump accusations and deflections came to a head Monday, when FBI Director James Comey told Congress that feds have been investigating whether there was collusion between Trump surrogates and Russian operatives, who tried to influence the presidential election in Trump's favor. If that wasn't bad enough for Team Trump, Comey dismissed the president's unsubstantiated claims of Obama administration wiretapping by telling Congress that he has "no information" that could lend credence to Trump's allegations.
His calm and cool testimony belied the existence of a scandal that could rival the Iran-Contra affair in administration misbehavior if any of Trump's surrogates end up with criminal charges. Of course, Trump is going to be Trump, all bluster and bravado. His angry Twitter outburst following the news tracked the same narrative he's been selling all along: the Russia story is fake news, pushed by Democrats, with the real scandal being the leak of information to the press about details of the probe. While that spin may be manna for Trump diehards, the president faces months of negative headlines as the FBI probe (and parallel inquiries by House and Senate intelligence committees) continues on.
Trump may have hoped that Supreme Court nominee Neil Gorsuch's testimony before the Senate could help lift the political cloud over his head, but he and Senate Republicans won't get to seat Gorsuch without a difficult choice. Although Democrats failed to tar Gorsuch, who presented an expert lesson in saying nothing of substance, they still will filibuster the judge. Republicans will somehow have to find eight Democratic defections to break the 60-vote threshold, strike an equally fanciful grand bargain with the minority party—or make good on their threat to abolish the filibuster on Supreme Court nominees for good. While smart money places Gorsuch on the court before long, Democrats this week made plain that they are not in the business of handing the GOP wins without a very public fight.
Trump isn't the Teflon Don abroad, either. The European Commission is sick of his populist rhetoric, and this week showed cracks in the Israeli-U.S. alliance that had been due for a reset built on Trump and Netanyahu's bromance. Commission president Jean-Claude Juncker marked the European Union's 60th anniversary with a warning about Trump's "annoying" support for nationalist movements, which shows "he does not understand anything about Europe." And as Trump's wavering rhetoric on Israeli settlement building coalesced into a conventional policy approach, the president finds himself in a spot that has frustrated his predecessors: trying to influence the Israelis to step back to provide a chance for a peace deal.
Let's not forget Trump's halted travel ban. While the federal rulings that paused his second try at an executive order didn't come this week, a contrary ruling by a court in Virginia serves as a reminder that this will be a burden on his America First agenda until the case inevitably reaches the Supreme Court. In the meantime, Trump will be forced to nibble at the margins of "extreme vetting," such as with the announcement this week of harsher treatment for visa seekers.
After that slog of a week, Trump's image took a serious hit with the healthcare bill's failure, which could rival the FBI investigation for the most far-reaching effects on his presidency. Moderates and far-right Freedom Caucus members alike showed they weren't afraid of Trump's threats to "go after" supposedly disloyal Republicans, and a marathon round of arm-twisting by the author of The Art of the Deal failed to produce any deal that could win support amongst the GOP's fractured membership. Republican infighting from the various wings of the party has threatened GOP priorities since the rise of the Tea Party, but Trump's presidency promised a new dawn. With Congress and the presidency in Republican hands, the party of Lincoln could set the national agenda without having to care much about Democratic priorities. Instead, a renewed civil war, combined with a wall of Democratic opposition, questions how Congress will be able to move forward on any of its big-ticket ideas.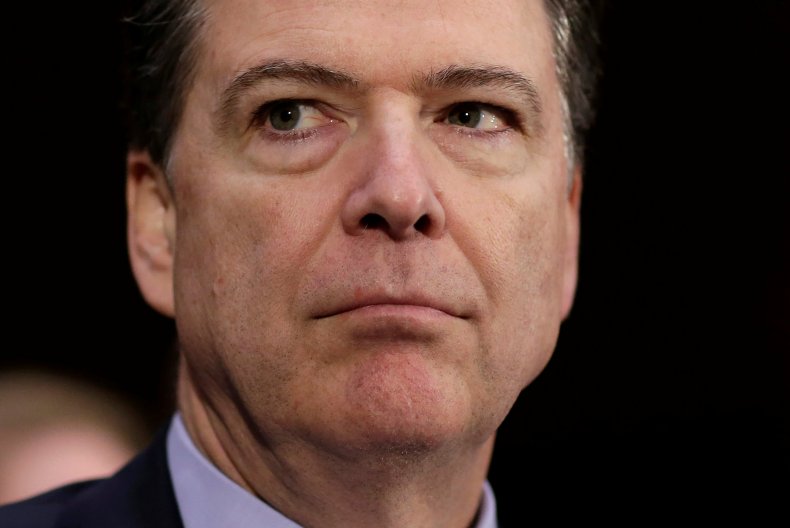 The Contenders
Trump perhaps set the tone for his controversy-a-day presidency on his first full day in office when he forced spokesman Sean Spicer to battle reporters on the size of his inauguration crowd. That silliness overshadowed his first week in office, but at least the president got to quick work in signing executive orders that please his base.
What looked to be a very good week for Trump partisans ended badly on Friday, February 3, when a federal judge in Seattle suspended the president's first travel ban after days of confusion and protests at the nation's airports.
Still another option for Trump's worst ever week is February 12-18, when the administration was swamped with inquiries on its vetting standards and possible ties to Russia after the resignation of his first national security advisor, Michael Flynn.
But if this past week has a true contender for the title of Trump's worst, it would have to be February 27-March 5. The irony is it could have signaled the moment when Trump turned the corner from perpetual candidate to credible statesman. Well, maybe. He delivered a fairly well received address to Congress on February 28; while he may have benefited from low expectations, he did lay out his agenda without sputtering or trivial distractions. The glow from the speech didn't last long, however, as questions about Attorney General Jeff Sessions' meetings with the Russian ambassador forced him to recuse himself on March 2 from any probes of Russian influence in the election. Trump tried to deflect from the controversy by starting a new one with his now-discredited tweets accusing Obama of wiretapping Trump Tower.
Still, this past week's failures mark Trump's worst week in Washington. He remains the accidental president: A popular-vote loser, Russia's apparent favorite, one who cannot even move his caucus to deliver on a legislative promise that has been repeated for eight years.