A video has recently resurfaced online of Republican candidate for Alaska's Senate Kelly Tshibaka calling for the federal criminalization of in-mail abortion and birth control pills.
Tshibaka, who has been endorsed by former President Donald Trump, said during a meeting with supporters that was captured on cellphone video last month that she wants "to make it illegal" to send abortion pills in the mail under a potential criminal act that would allow postal services to block those pills from reaching recipients.
Though the GOP candidate, who is running for Senator Lisa Murkowski's seat in the state's upcoming midterm election, noted that she needs to think the idea through, she said that the potential act would "prosecute" the recipient, the drug maker, the sender, and the "whole chain there."
When one of the attendees at the meeting asked her whether or not birth control pills would also fall under that same category, she responded that "it would."
On Wednesday, Alaska's House of Representatives voted to pass a budget amendment that would stop Medicaid funding for abortions, Alaska Public Media reported.
The amendment was introduced by GOP Representative Christopher Kurka who said: "The legislature has consistently said we don't want to pay for abortions. I think it's high time to stop using intent language. We again, like last year, put this language in the budget to make it very clear that this body is not interested in paying for abortions."
Last year, there were over 1,200 abortions performed in Alaska, with 43.8 percent of those procedures being funded by Medicaid, according to state data.
GOP legislators have been pushing back against abortions in different parts of the country where it is either banned or faces some restrictions. In September, Texas issued a law banning the procedure statewide, sending residents, who want an abortion, to other states including Oklahoma, which recently rolled back its abortion rights as well.
On Tuesday, Oklahoma passed a bill in the state's House that would make abortion a felony that is punishable by up to 10 years in prison and a $100,000 fine.
With at least 15 Republican-controlled states pushing forward bills that would ban the procedure, according to the Daily Kos, abortion pills have become an appealing option for many women. The pills made up 54 percent of abortions in 2020, according to data released by Guttmacher Institute in February.
"For a lot of people, having the option of having an abortion in the privacy and comfort of their own home is appealing," Rachel K. Jones, a research scientist with the Guttmacher Institute, told NPR last month.
The pills allowed women to terminate their pregnancies up to 10 weeks in without having an operation. In response to the pandemic, the U.S. Food and Drug Administration (FDA) in July 2020 announced that those pills could be accessed without having to pick them up in-person or take them in a doctor's presence, according to The Guardian.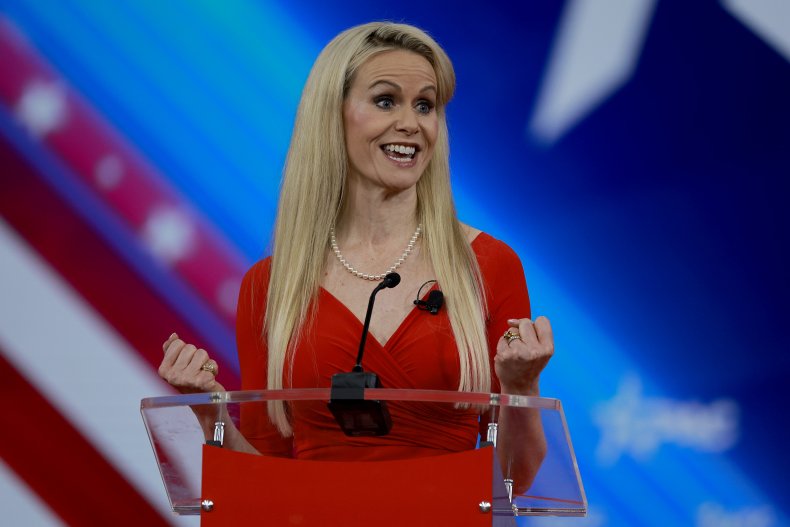 In December, the FDA made obtaining abortion pills through the mail a permanent decision and said at the time that women can continue ordering mifepristone, a progesterone blocker that could end a pregnancy through telehealth services.
However, some Republicans are pushing against the abortion pills, including South Dakota Governor Kristi Noem, who signed legislation last month that restricted access to them, according to ABC News.
Meanwhile in Georgia, Republican state Senator Bruce Thompson sponsored a bill in January that prohibits the delivery of abortion pills by mail. Thompson said during a floor debate that his bill was meant "to protect the cherished doctor-patient relationship," according to NPR. "Why would we not do everything within our power to protect women's health and safety during this difficult time in their lives?" he asked.
Newsweek reached out to Kelly Tshibaka's media office and Plan C, which is a nonprofit that supports abortion for comment.