Tucker Carlson Compares Michelle Obama's 'Peaceful Movement' Comments With Wisconsin Riot Videos
Tucker Carlson has taken aim at Michelle Obama in a rant about Black Lives Matter protestors.
The Fox News host launched into a tirade against the former first lady who this week released a scathing attack on Donald Trump ahead of the U.S. election next month.
During his prime time show on Thursday, Carlson mocked Obama, referring to her as a "rich lady" who lives in a "$12 million ocean-side estate in Martha's Vinyard" while sarcastically lambasting "white supremacists are out there on the streets wrecking businesses every night."
Carlson said: "If you listen to Michelle Obama's impassioned 24-minute long video message this week, it's not an easy time to live as a rich lady in a $12 million ocean-side estate in Martha's Vineyard.
"It's so bad that white supremacists are out there on the streets wrecking businesses every night. Some of them are stealthy, leave and have BLM tattoos and want to abolish the police but it's all a cover."
He added: "Michelle Obama assures us this is the radical right."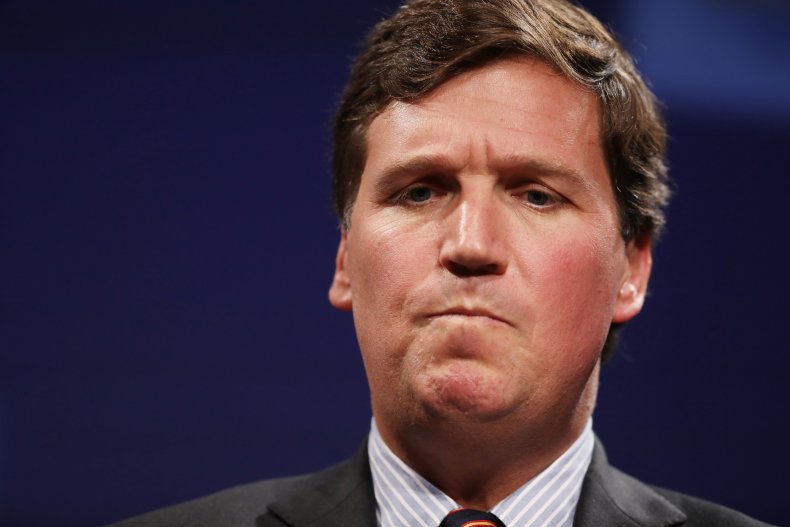 Carlson went on to compare Obama's comments with the Wisconsin riot videos.
"As if we needed more evidence of that, last night in suburban Wisconsin these same white supremacists struck again, just like we saw in Portland, Kenosha and Minneapolis," he said showing footage of looting. "They were disguised as Joe Biden voters and they threw rocks into people's living rooms and attacked the police."
Carlson further mocked: "Things got so bad that authorities wanted the National Guard to set up a protective perimeter around city hall."
He added: "Just to show you how terrifyingly true Michelle Obama's warning was we have blotted her statement side by side with footage from last night near Milwaukee."
During her video in support of Joe Biden released this week, Obama said the president is "lying about how minorities will destroy the suburbs." adding: "And pinning it all on what's been an overwhelmingly peaceful movement for racial solidarity."
"It's true," she said. "Research backs it up: Only a tiny fraction of demonstrations have had any violence at all. So, what the president is doing, is, once again, patently false, morally wrong, and yes, it is racist."
"When people hear these lies and crazy conspiracies repeated over and over again, they don't know what to think," Obama concluded. "The one thing this president is really, really good at is using fear and spreading lies to win."
Demonstrations have been taking place in Wisconsin this week to protest the shooting of Alvin Cole, a Black teenager, who was shot in February by Wauwatosa police officer Joseph Mensah. No charges were filed against Mensah by Milwaukee County District Attorney John Chisholm.