Turkey Detains ISIS Suspects Over Plot To Attack Transgender Rally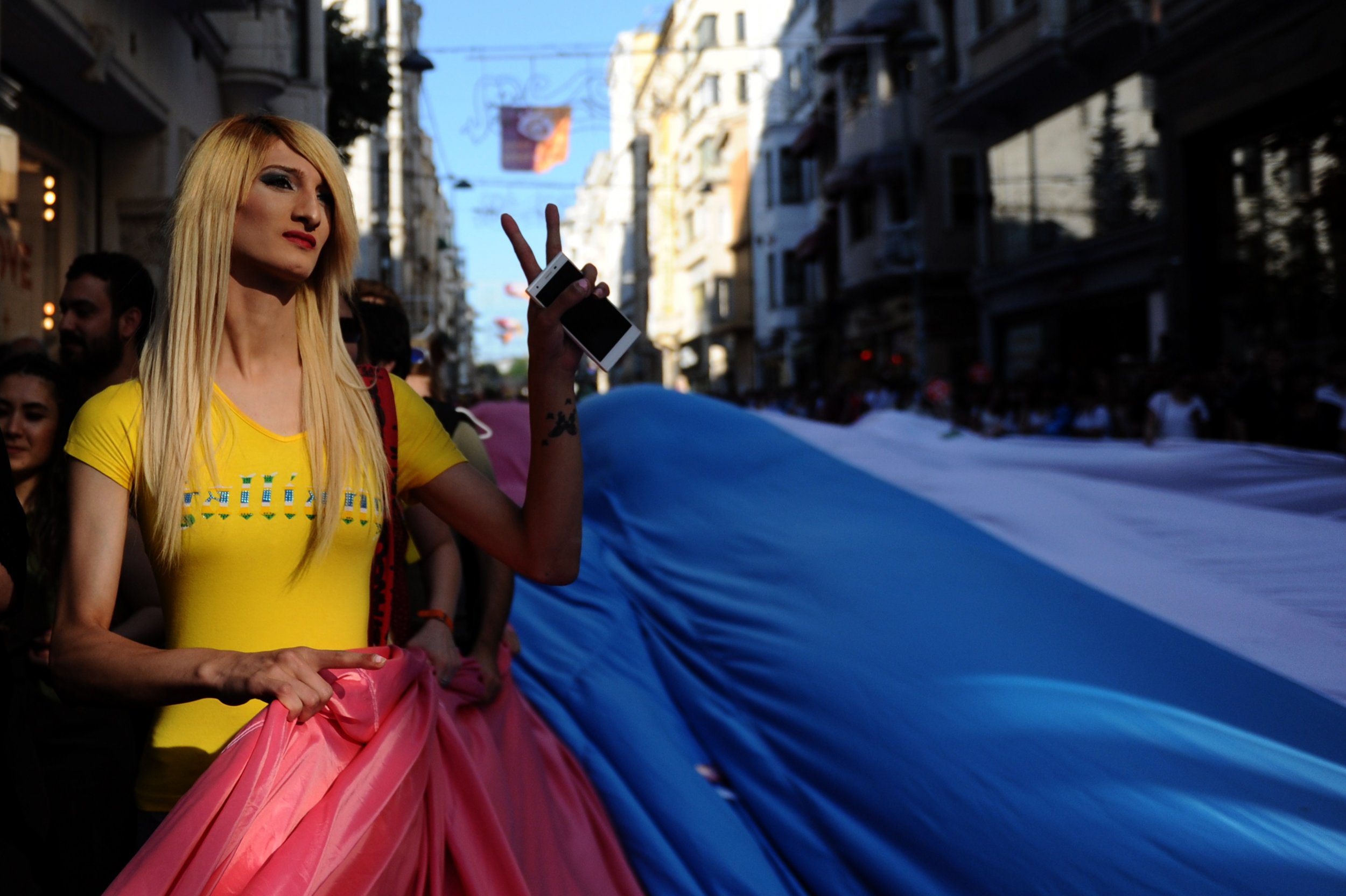 Turkish authorities arrested three Islamic State militant group (ISIS) members in Istanbul on Tuesday following a tip-off that the group was plotting to strike a transgender march, according to Turkish news agency Dogan.
Police arrested one Turkish national and two from Russia's Dagestan region. An Istanbul court is to hand them formal charges in due course.
They had acted on information that the radical Islamist group was to target the Trans Pride march held last Sunday. Counter-extremism police sources told Dogan that the three men had been present in ISIS-held territory, without specifying locations, Reuters reported. The arrests were made after police raids uncovered two suicide vests in Istanbul last week.
The plot comes after ISIS claimed responsibility for a shooting attack on a gay nightclub in Orlando, Florida, that left at least 49 people dead. Authorities believe that Omar Mateen may have been inspired by the group's propaganda that calls for lone wolves to carry out deadly attacks on Western targets.
Authorities in Turkey's largest city banned the transgender march that was to take place last Sunday, citing security concerns, but dozens of people still arrived to take part.
Police used crowd dispersal measures such as tear gas and rubber bullets to prevent the march from taking place. Organizers of a gay pride march set for Sunday say they plan to continue despite another ban by Istanbul authorities.
Turkey has struggled to contain ISIS militants crossing into Turkish territory from Syria, where the group has established its de facto caliphate. A series of bomb blasts claimed by the group have struck the country's largest cities in the last year, leaving more than a hundred dead in separate attacks in Istanbul and Ankara.
Homosexuality is outlawed in much of the Middle East but in Turkey it is not. However, the LGBT community still faces discrimination in the country.
On Sunday, Turkish President Recep Tayyip Erdogan shared a Ramadan dinner with the country's most famous transgender figure, actor Bulent Ersoy, after the clashes at the transgender rally. Ersoy has faced physical and verbal persecution within Turkey.