President Erdogan Slams European 'Islamophobia' After Human Rights Criticism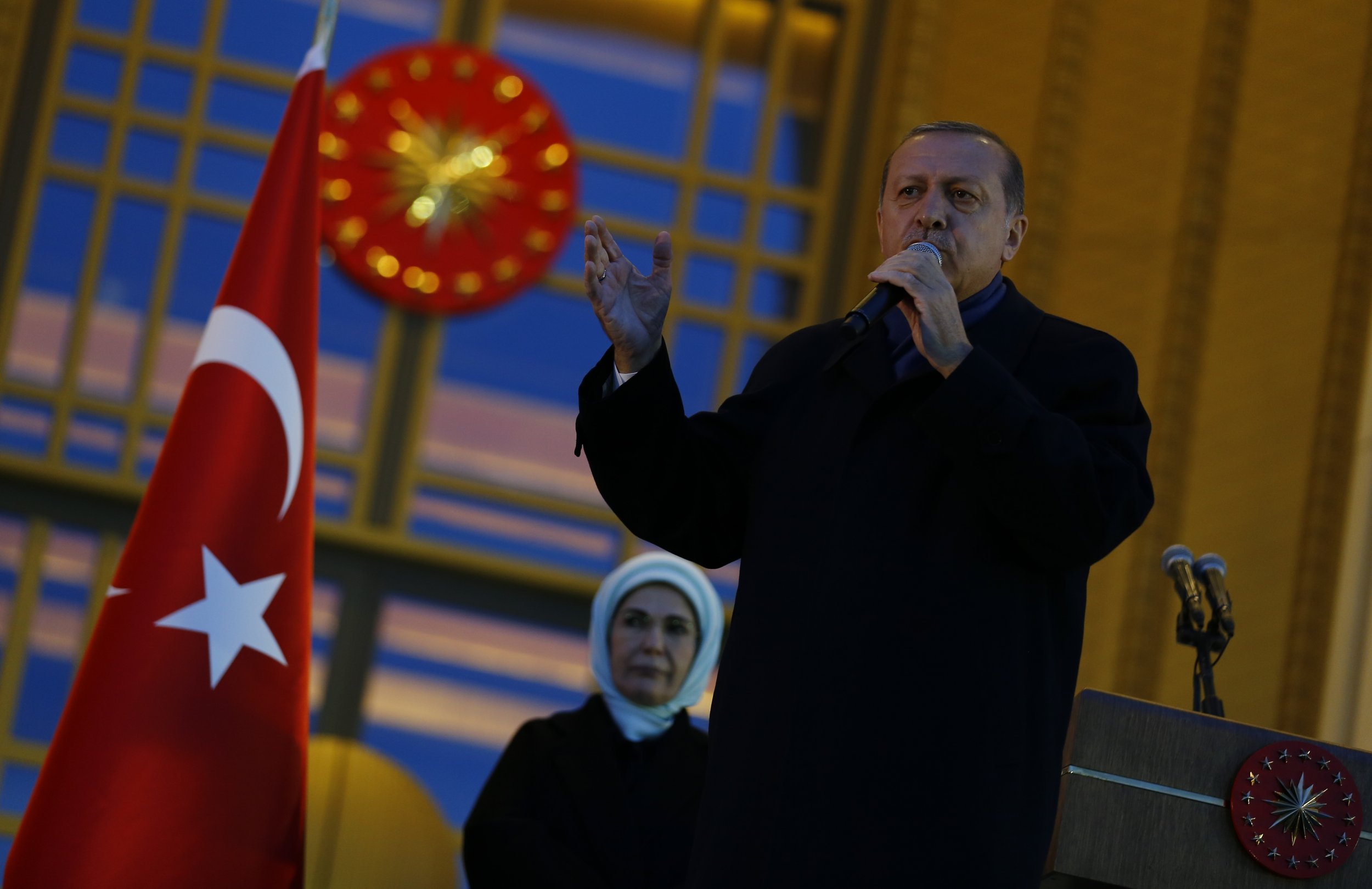 Turkish president Recep Tayyip Erdogan accused European critics of "Islamophobia" on Tuesday, rejecting new criticism of his human rights record.
After the Parliamentary Assembly of the Council of Europe, a human rights body distinct from the EU, added Turkey to a human rights watch list, Erdogan said the move was "entirely political," state news agency Anadolu reported.
The move is likely to harm Turkey's already stalling accession talks to the European Union.
Brussels lawmakers will on Wednesday hold a debate over relations with Turkey, but Erdogan said that if talks become delayed Turkey is ready to reconsider its commitment to joining, and he did not rule out holding a referendum on the issue.
"With the latest developments, some are talking back and forth, saying the European Union will stop negotiations with Turkey and so on," said Erdogan. "If this understanding, if this mentality is real, then, of course, what will we do? We will revise the situation."
The Turkish president sought to paint himself as the victim of European intransigence and prejudice.
"In Europe, things have become very serious in terms of the extent of Islamophobia. The EU is closing its doors on Turkey and Turkey is not closing its doors on anybody," Erdogan said.
Erdogan said the EU was in a "process of dissolution."
"One or two countries cannot keep the EU alive," Erdogan said. "You need a country like Turkey, a different country symbolizing a different faith, this would make them very strong.
Strained relations between Brussels and Ankara have led to fears an all-important deal on migration that allows Greece to return failed asylum seekers back to Turkey could collapse.
The governor of the bank of Greece said last year that such a failure could torpedo the country's fragile economic recovery.