Turkey Foils Foreign Fighter ISIS Cell in Istanbul After Airport Attack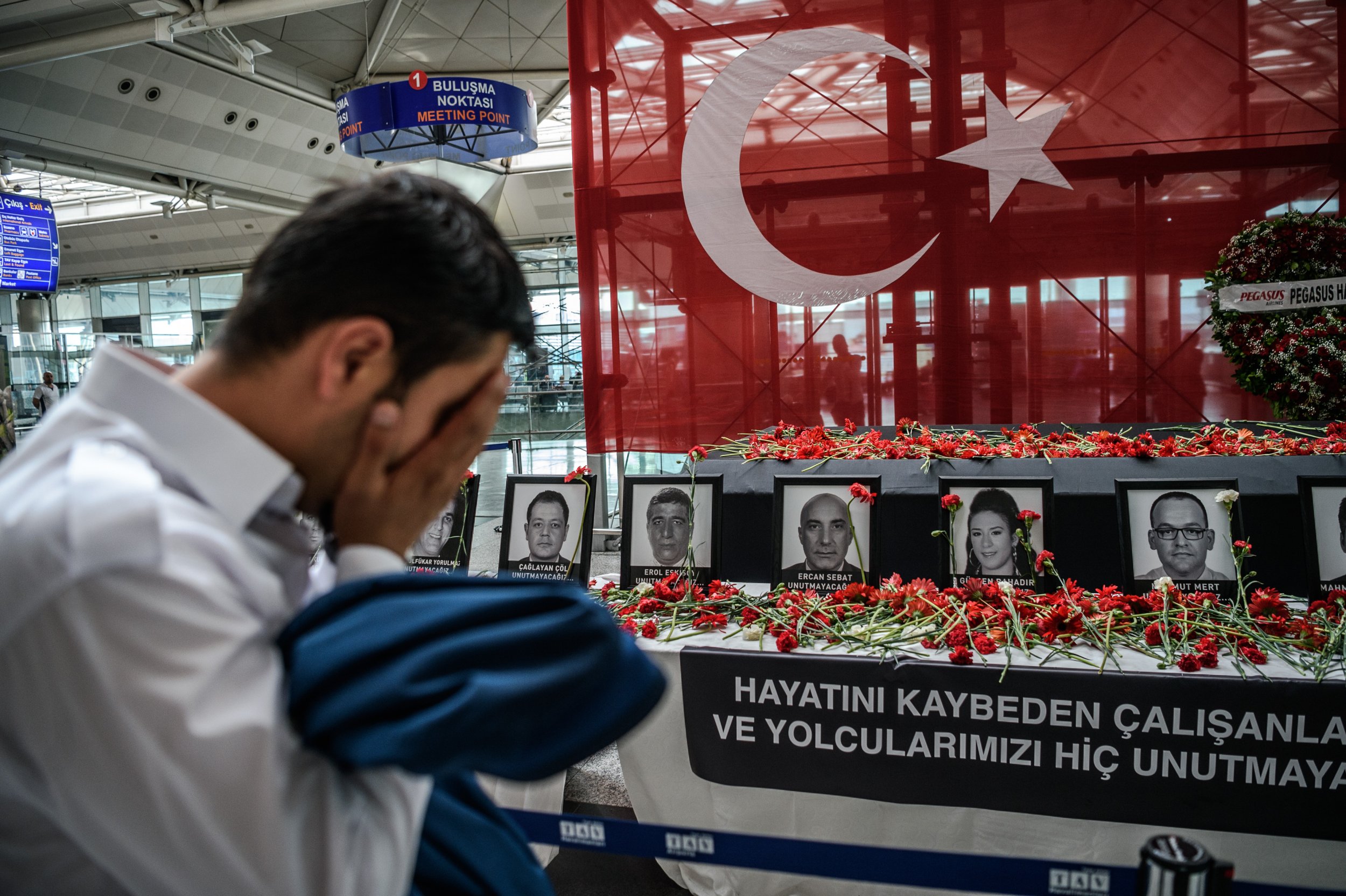 Turkish police arrested 11 foreign nationals who are suspected of participating in an Islamic State militant group (ISIS) cell in Istanbul just days after three suicide bombers struck the city's international airport, killing 44 people.
Counter-extremism police raided the Basaksehir district in Turkey's largest city, meaning that they have now arrested a total of 24 people following the airport attack, broadcaster Haberturk said.
On Thursday, police arrested 13 suspected ISIS members in 16 raids in Istanbul and another nine in Izmir, where three hunting rifles and ISIS-related documents were found.
The bombers reportedly planned to take dozens of people hostage at the airport before embarking on a massacre. Such an attack would have had the hallmarks of November's Paris attacks, in which an ISIS cell carried out shooting and suicide bomb attacks, leaving 130 people dead.
But the bombers' plan was thwarted by police officers who became suspicious of their clothing in hot temperatures. CCTV footage showed them wearing dark jackets to conceal their suicide bombs.
"The coats they were wearing to disguise their suicide vests, despite the hot weather, drew the attention of citizens and a police officer," Turkey's pro-government Daily Sabah newspaper reported.
A Turkish official said on Thursday that the three bombers were from Chechnya, Uzbekistan and Kyrgyzstan, in a plot allegedly masterminded by Chechen ISIS member Akhmet Chatayev.
The three allegedly planned the attack in a rented safe house in Istanbul after arriving in Turkey on May 25.
No group has yet claimed responsibility for the attack but the Turkish leadership has held ISIS responsible for the attack. Turkey faces a threat from several outlawed groups, including the Kurdish separatist PKK movement and its affiliated wing the Kurdistan Freedom Falcons, or TAK, but in the last year these attacks have predominantly targeted Turkish authorities, rather than civilians or tourists.