U.S. and Russia Face Off Over Huge Turkey Arms Deal That Could Endanger America's Top Fighter Jet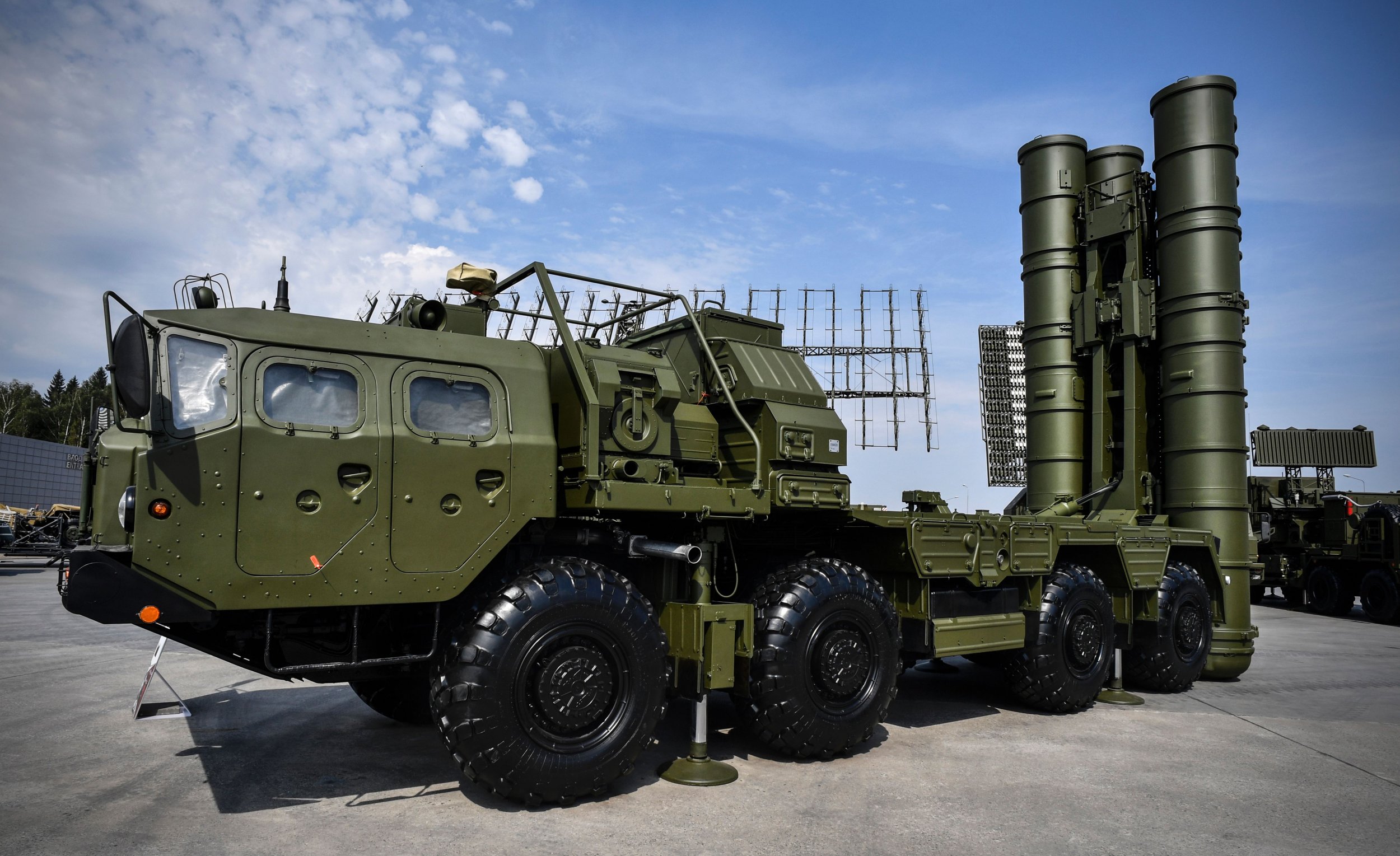 The Kremlin has hit out at the U.S. following Washington's threats to impose harsh penalties on Turkey if its NATO ally goes ahead with the planned purchase of an anti-aircraft missile system from Russia.
On Tuesday, CNBC reported that the State Department has given Turkey two weeks to pull out of a deal for Russia's S-400 system—codenamed the SA-21 Growler by NATO—which is generally considered to be one of the most potent anti-air weapons in the world. Other nations that have purchased or expressed an interest in the S-400 include China, Saudi Arabia, India, Iraq and South Korea.
Washington has warned that the deal threatens U.S.-Turkish cooperation on the F-35 stealth fighter jet program, in which Ankara is a financial and manufacturing partner. U.S. officials believe Turkey's purchase of the S-400 could expose weaknesses in the F-35 that Russia would be able to exploit. If the deal goes ahead, Turkey could be forced to forfeit its agreed purchase of 100 F-35s.
The U.S. is instead demanding that Turkey purchase the American-made Raytheon Patriot missile system, which has a shorter range and offers one interceptor missile, while the S-400 offers four of varying ranges. If it does not, lawmakers could use the Countering America's Adversaries Through Sanctions Act (CAATSA) to apply more pressure.
For all Washington's threats, Turkey does not seem too perturbed. On Tuesday, Defense Minister Hulusi Akar said his country was adhering to "whatever normal bilateral agreements mandate.…Turkey is also making preparations for the potential implementation of CAATSA sanctions," according to Reuters.
Akar struck a positive note, explaining there had been "a general easing and rapprochement on issues including the east of the Euphrates, F-35s and Patriots," though admitted the link between the S-400 and security for the F-35 project was "another hurdle."
Regardless, Akar said Turkey was doing nothing wrong in acquiring the S-400. "There is no clause anywhere in the F-35 agreement saying one will be excluded from the partnership for buying S-400s," he said. "Turkey has paid $1.2 billion. We also produced the parts ordered from us on time. What more can we do as a partner?"
Akar noted that Turkey was evaluating the U.S. counter offer of the Patriot missiles, discussing the price, production issues and technology transfer.
But on Wednesday, the Kremlin waded into the discussions, arguing that the deal with Turkey is already done and that American efforts to disrupt it are inappropriate, state news agency Tass reported.
Presidential spokesperson Dmitry Peskov said the U.S. ultimatum to Turkey was "extremely negatively" and suggested Moscow considers "such ultimatums as unacceptable." Peskov noted that Turkish President Recep Tayyip Erdogan has several times expressed his support for the deal, even suggesting Turkey and Russia would collaborate on the S-500, which is currently under development. "This deal is being implemented" regardless of Washington's protests, Peskov said.