China and Turkey to Get Russia's New Missile System, Who Else Is Buying This Weapon U.S. Does Not Want Them to Have?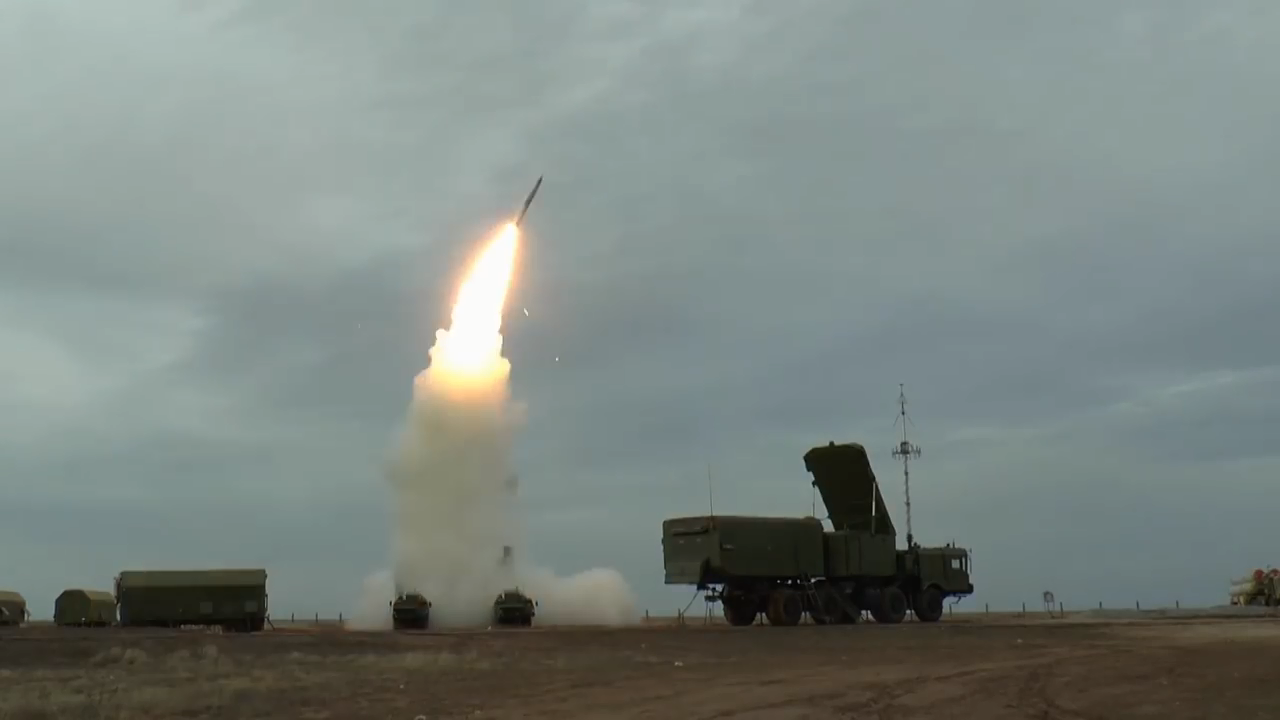 China was reportedly set to receive another batch of the S-400 surface-to-air defense systems this summer, making it the latest power preparing to deploy a weapon sought by U.S. friends and foes alike.
China accepted its first S-400 regiment last July, and Russia was preparing to set sail "at least three marine vessels" from the Baltic Sea to transport a second batch in late July of this year, according to a military-diplomatic source cited Wednesday by the state-run Tass Russian News Agency. The delivery reportedly included a regimental command post, S-400 launching stations, an ammunition load, radars, energy and supplement equipment and spare parts.
The S-400 is a longer-range, more versatile and cheaper alternative to U.S. defense systems, making it a coveted addition to the arsenals of even U.S. allies such as Turkey, a member of the NATO Western military alliance. Also on Wednesday, U.S. envoy to NATO Kay Bailey Hutchison derided Ankara's purchase from Moscow, which she said may attempt "a transfer of information, communications, or even an interruption" of U.S. weapons.
"It's a very serious issue," Hutchinson told reporters. "Turkey is a very important ally. They are an ally. They are also carrying a heavy load in our NATO missions. They too are a framework nation in Afghanistan, and they are participating in all of our missions and they have since the beginning of NATO. So we want Turkey to stay in the alliance. We want them not to have a Russian missile defense system in the middle of their country that cannot be interoperable with NATO."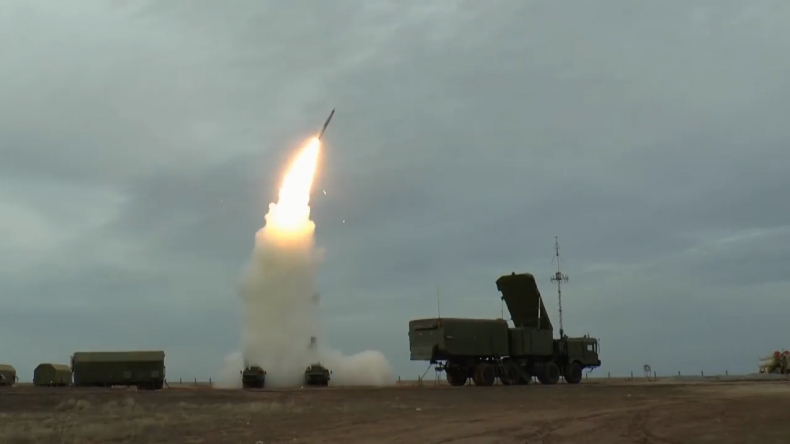 Turkey has dismissed U.S. and NATO calls to quit the agreement, even as the Pentagon threatened to cancel the transfer of advanced F-35 fighter jets to the Middle Eastern ally straddling the crossroads of Asia and Europe. Turkish Foreign Minister Mevlüt Çavuşoğlu told the NATO Engages event held Wednesday by the Washington-based Atlantic Council think tank on the eve of the transatlantic bloc's 70th anniversary that the S-400 "is a done deal" and will "definitely" go through.
Another major military power preparing to receive the S-400 was India. Russian President Vladimir Putin and Indian Prime Minister Narendra Modi finalized a multibillion-dollar deal involving the weapon during the former's visit to New Delhi in October.
Even Saudi Arabia, the largest purchaser of U.S. military equipment, has inquired about buying the S-400 and reportedly remained in consultations as of at least February. The Pentagon announced last month, however, that Lockheed Martin had been awarded a nearly $1 billion-dollar contract to develop for Riyadh a Terminal High Altitude Area Defense (THAAD) system, a rival platform that—unlike the S-400—could only target ballistic missiles and not aircraft.
The kingdom has courted both Washington and Moscow in spite of both powers' continued relations with a rival Sunni Muslim monarchy next door. Since June 2017, Saudi Arabia has boycotted and blockaded neighboring Qatar, accusing it of sponsoring militant groups and of fostering ties with revolutionary Shiite Muslim Iran. After talks last month between Russian Foreign Minister Sergey Lavrov and his Qatari counterpart, Sheikh Mohammed bin Abdulrahman Al Thani, the latter's office revealed that Doha still sought to buy the S-400 and that "such deals are the sovereign decision of the State of Qatar and it does concern not Saudi Arabia or any other country."
While President Donald Trump may have shored up ties to the Saudi royal family under his administration, Qatar remained home to the largest U.S. military base in the Middle East. Fellow U.S. ally Iraq has also discussed a potential S-400 purchase in the past and the systems were already deployed at Russian military positions in neighboring Syria, where U.S. troops and aircraft were also active on a rival mission.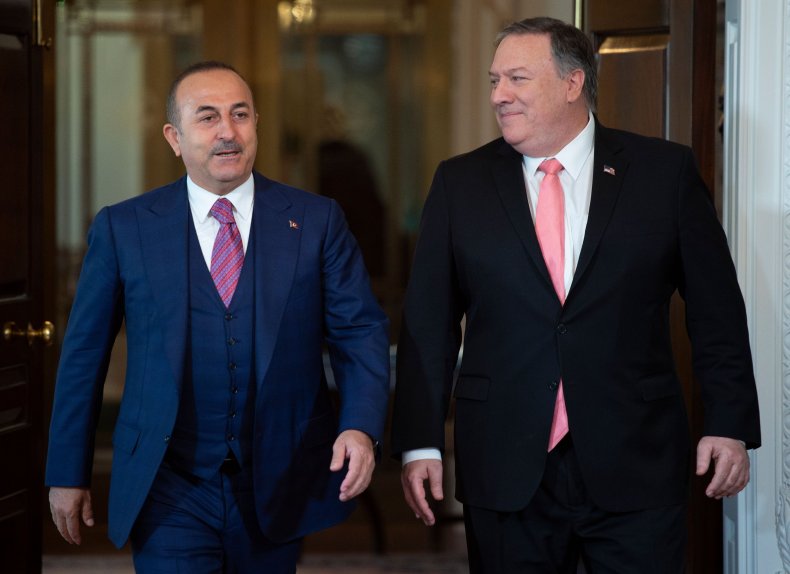 Such sales and prospective offers have put the U.S. in a tough position. The billion-dollar THAAD system was not built for antiaircraft warfare and the 43-mile range of the similarly priced Patriot defense system could not compare with the 250-mile reach of the roughly $400 million-dollar S-400's furthest-flying missile.
Amid worsening relations with Moscow, Washington has threatened to punish countries doing business with its rival's state-run defense industry. Last year, Congress announced the first sanctions of their kind against the Equipment Development Department of China's Central Military Commission over its acquisition of Russian Sukhoi Su-35 fighter jets and the S-400, prompting Moscow and Beijing to further wane themselves off the U.S. dollar.
As for partners such as India and Turkey, however, the decision was tougher for the U.S. Still, Vice President Mike Pence signaled a hard-line stance Wednesday in response to Çavuşoğlu's earlier remarks, tweeting that Trump "has made it clear that we will not stand idly by while NATO allies purchase weapons from our adversaries that threaten the cohesion of our alliance."
"Turkey must choose," Pence added. "Does it want to remain a critical partner in the most successful military alliance in history or does it want to risk the security of that partnership by making such reckless decisions that undermine our NATO alliance?